The first day we were offered really nice weather with almost completely flat water! Very mixed start for all boats with Coalfish, Cod and Halibut; however, everyone wanted to fish differently. We in the guide boat had our sights set on larger Cod. The ship set course for the outside to graze on some peaks. Once in place, it was very sparse with both Cod and Coalfish, with this being reported among the other boats.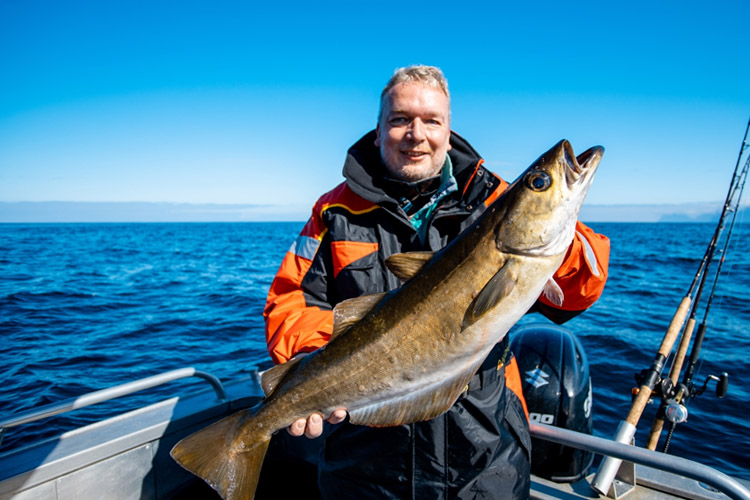 After a day outside, we chose to move towards the harbor. But on the way in we see Björn Levin in boat 2 which stands with a real rod bend in the stern. We choose to go there and witness the fight and of course cheer on! The Halibut comes up and you immediately see that it is big!
190cm! Hats off to a really nice fish!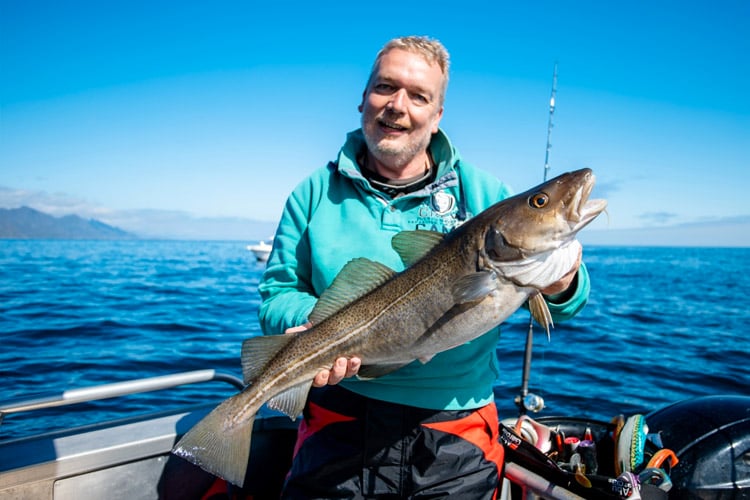 On day two, the old men in the guide boat also got the urge to fish for Halibut. So we steer out to the outside to try on some larger platforms, which have been very good in recent weeks. Already after 20 minutes into the first operation, we have had a double and a triple hookup on Halibut. No monsters for Halibut, but the old men in the boat got buzz directly for this fishing.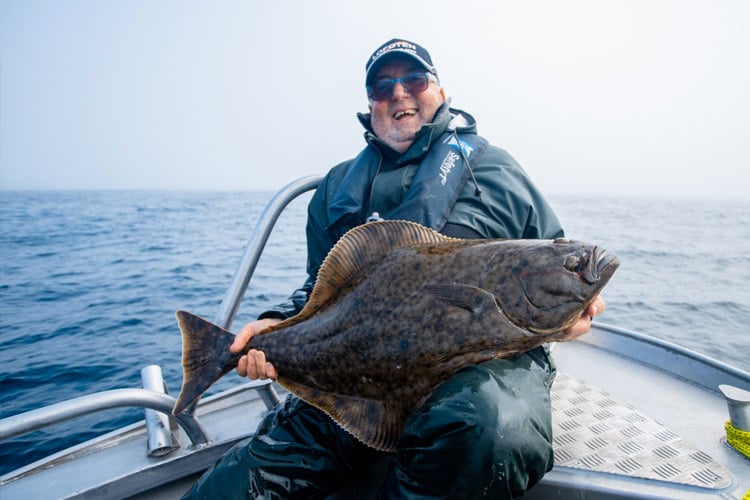 In addition to these fish, we also got some really nice bonus Cod.
Kristian who guided in boat 9 today has invested all day in himself. Where it went completely wild, with both mass fishing and good size! Tail up to 17kg.
Day Three, the weather looked very funny on the weather forecast, with almost no wind, but with 2.5m swells. Once we get out, we are met by flat water. Good! We set course for the intended fishing spot and on the way there we see a humpback whale. Third time now in a short while we saw these near the camp.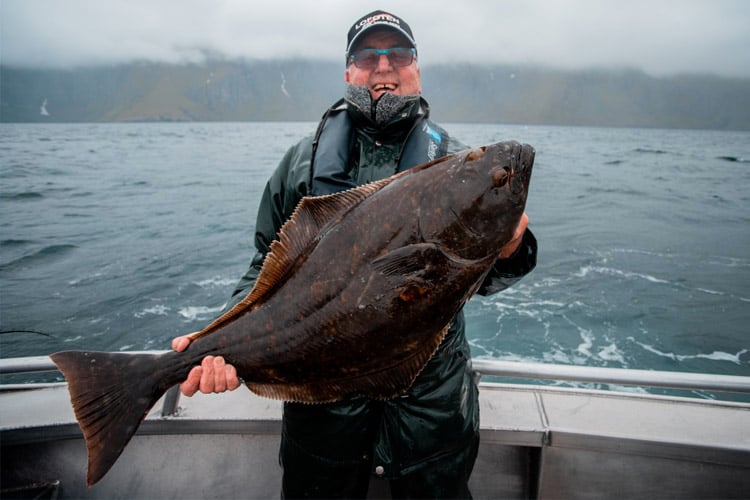 During the day, there were only more and more swells on the outside. So all boats had to stay close to the current. Boat 2, which fished very well, reports several fish during the day. While we in the guide boat had problems hooking the fish. We had many contacts during the day, but were eventually able to land two smaller Halibut.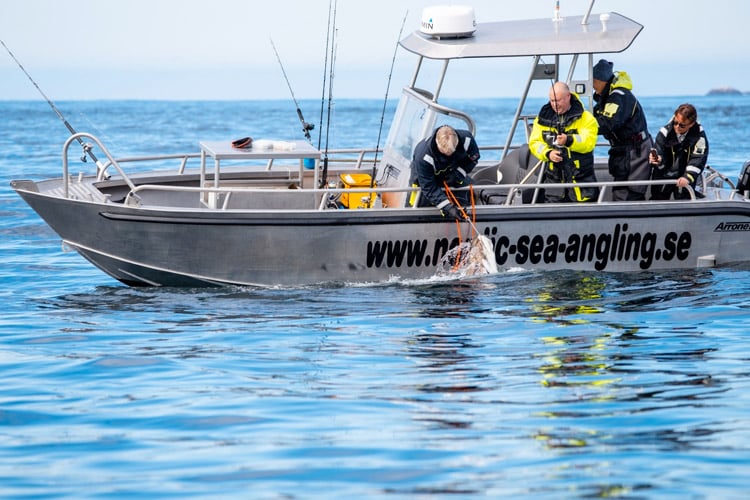 Day 3 Kristian steered the guide boat and the old men wanted to drive Halibut and then finish with it. Already after half the day, they chose to switch to fishing. Something that Kristian is very good at. Many nice victories and after only a few hours of fishing, the gang was so tired that they chose to go home.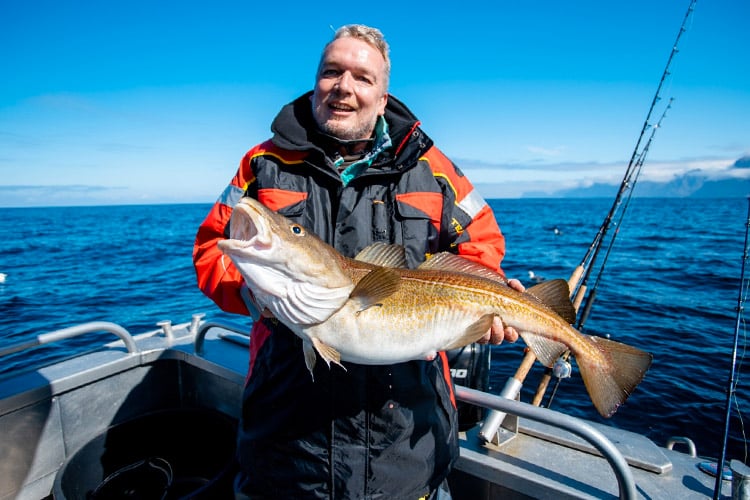 Once in port, we are met by boat 11 which delivers a really cool story. They had hooked a very large Halibut and quarreled with it for over 30min. Once it is up at the boat's edge and the hooking is to take place, the fish manage to get under the boat and they grab the sinker to lift it up. Once they are about to lift, the line breaks and the fish goes down again. They estimated it over 2m, as these guys have been with before and landed large Halibut.
Talk to you later! Tight Lines from Å!
CONTACT US
If you, like many others, have ever dreamt about fishing the prolific waters of Å on the Lofoten Islands and would like to know more information on how you can join us, you can contact our sea fishing specialist, Paul Stevens, on 01603 407596 or email at paul@sportquestholidays.com.