We at Å have really had a tough week with the new group that has arrived. Right from the start, it has escalated with wind and big waves, which have made the days shorter and shorter out at sea. In the end, we had to throw in the towel and stay on land.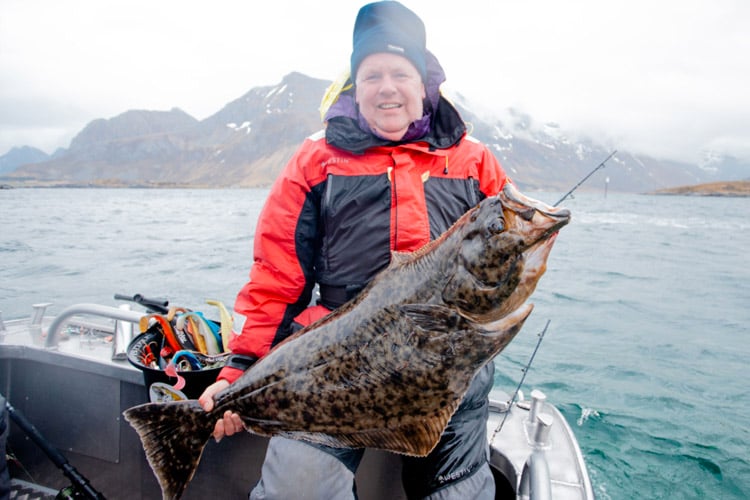 On the days we came out, many boat teams fished really well! The lads in the Oldenbäck gang really got to experience fishing on Å. On the very first day, they managed to catch both a big Cod of 10-15kg and also a big Lumb. They also became a new personal best for Halibut, measuring 160cm! We in the guide boat focused on fishing for Cod on the first day. It was sparse among the fish, and instead, it was Halibut that dominated. We caught some nice Halibut with a top of 137cm. After that, we had to head back to camp.
During the second day, we set course for shallower water to protect us from waves and wind. When we arrive in the guide boat at the intended location, we don't even have time to get everyone's baits in the water before a nice Halibut of 120cm is caught at a depth of 8m! We continue fishing shallow, and it doesn't take long before it starts again, and a nice fish of 110cm comes into the boat. We continue our hunt a little shallower and get into 4-5m depth, and there we see 2 Halibut on the bottom swimming around the boat and have a taste of everyone's baits before they choose to swim on. Incredibly exciting fishing when you can clearly see how the Halibut swims around among our baits at a depth of just a few meters!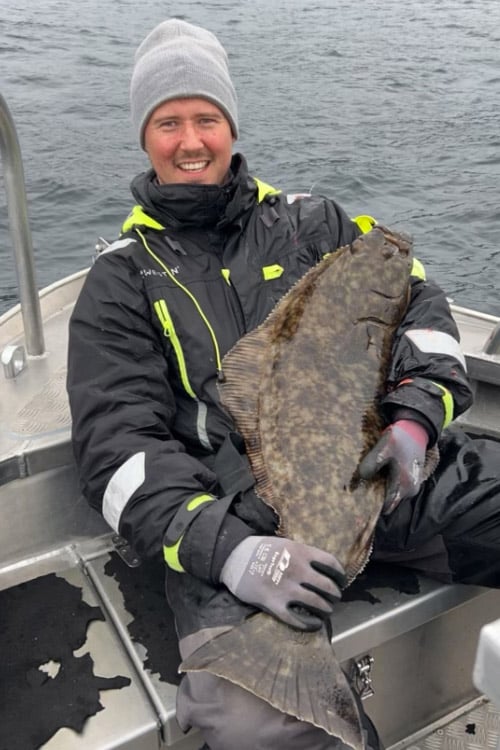 After this exciting fishing, we had to head back to the camp before the weather would get even worse during the day. Now the winds have come in, and we have 16-17m/s average and 20-22m/s in the villages. We hope the weather forecast is correct for the coming days when both wind and waves must come down to fishable levels.
Tight Lines, Marcus Pettersson, Daniel Fredland, Ludvig
CONTACT US
If you, like many others, have ever dreamt about fishing the prolific waters of Å on the Lofoten Islands in Norway and would like to know more information on how you can join us, you can contact our sea fishing specialist, Paul Stevens, on 01603 407596 or email at paul@sportquestholidays.com.