What can we say… the fishing here at Å has been world-class, and we've even had the weather to match.
This week we have been joined by Jakob (Terminator) and Mads, and already on their first day of fishing, they have been successful in a way no one has ever been before.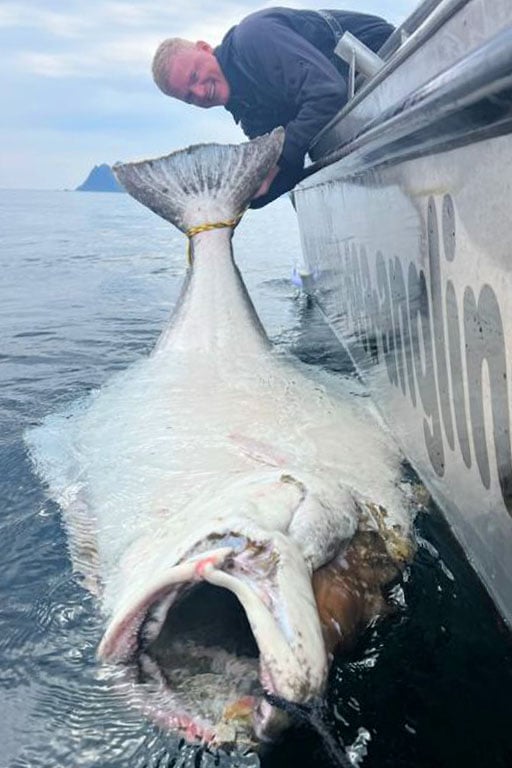 On arrival, they couldn't wait to start fishing and headed out on their first night; when the camp awoke the next day, we were greeted by some incredible messages from the guys – within 12 hours, they'd landed two Halibut over 2m, with one at 210cms and one at 230cms.
The story doesn't end there…
After their messages, Marcus and Daniel got ready to head out to sea with a group of British customers and Dutch. With the news of Jakob and Mad's wild night at sea, they wanted to try and experience the same.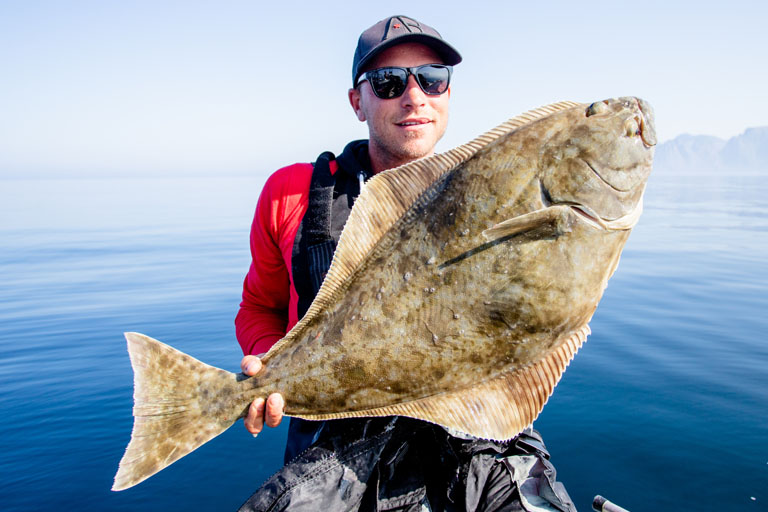 Marcus's boat lost a big fish early on before landing a bunch of fish in the 70 to 100cm size bracket. While setting up a new drift, more news came through on the VHF that Jakob and Mads had landed even more big fish, another two over 2m, taking their total to four fish over the magical mark in just 24 hours – simply incredible.
After moving to a new spot, Marcus's boat lost another big fish before finally landing one for themselves; after a fierce fight, a beautiful Halibut measuring 189 cm was by the side of the boat.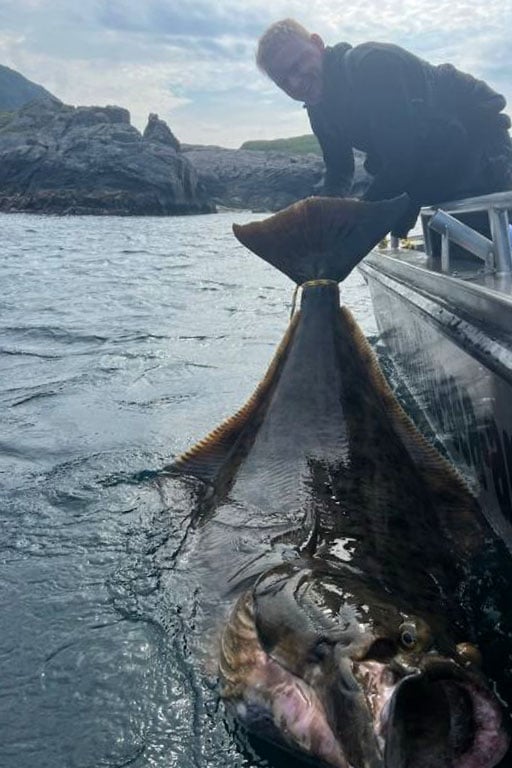 As well as the incredible fishing, this week, we've been joined by the Norwegian Institute of Marine Research. Alex has been helping with the marking, and they enjoyed some incredible surface fishing for Coalfish, with fish averaging one metre!
The fishing has been sick, and this is just what happened in one twenty-four-hour period; there will, without a doubt, be more!
Until then, tight lines! //Marcus, Alexander, Daniel, Ludvig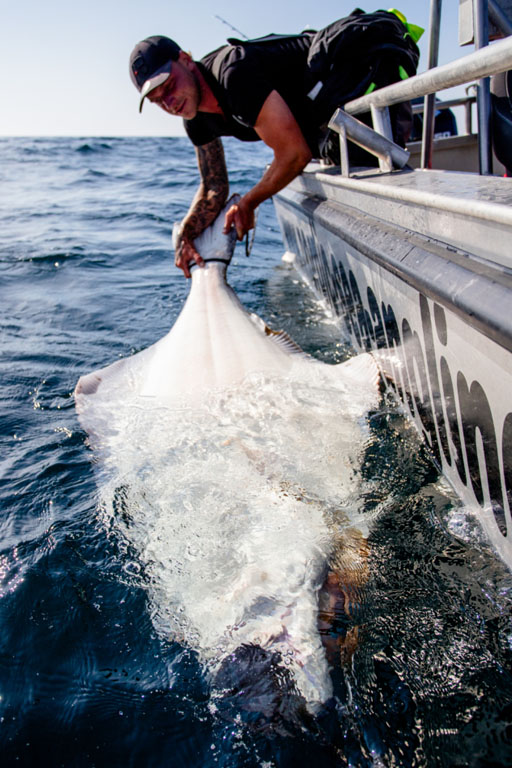 Contact Us
If you, like many others, have ever dreamt about fishing the prolific waters of Å on the Lofoten Islands in Norway and would like to know more information on how you can join us, you can contact our sea fishing specialist, Paul Stevens, on 01603 407596 or email at paul@sportquestholidays.com.