Like the other camps on Lofoten, we also had an incredibly windy start here on Å. Meaning it was rough for our boat teams to go out to sea. So it was bedtime for the whole gang, which was also necessary after a tough journey with very high waves and wind from the ferry across Bodö to Moskenes the night before.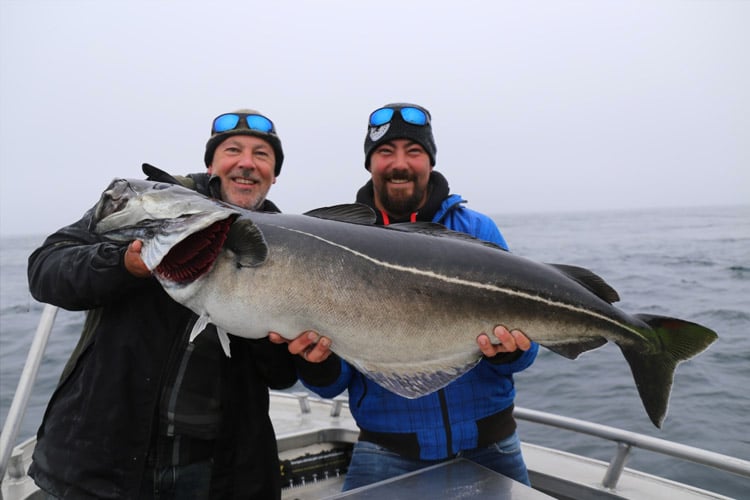 Once out at sea, many of the boat teams wanted to start the week with
Coalfish fishing. Which is almost always good, just after a few minutes boat ride from the camp. The quantity fishing was really good, with fish around 8-10kg. Some boat teams choose to go towards the harbor to be completely rested until tomorrow. But for those who stayed out at sea, they got to experience the really good fishing for themselves. Later in the evening, when the current started properly, the larger individuals came up to the surface to hunt. Fish of 18-19kg that took up in the surface of poppers and stickbaits. This fishing is incredibly fun and even challenging for one's fishing equipment!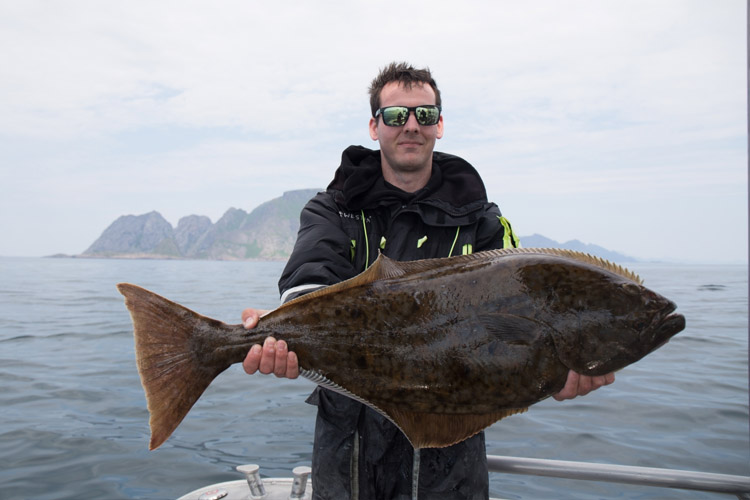 On Saturday, the sea was much kinder to us. But a radiant sun and very little wind and waves. When was it time to re-saddle to Halibut.
Many reports came in during the day with fish ranging from 80cm to 120cm. Halibut seemed to stand everywhere, and were very keen on most of the baits presented. It is a fish that stands out among the mass fishing. We receive a report from one of the boat teams on a Halibut that is 190cm! Which is an incredibly good start to this week!
Sunday is coming and it is fine weather today again. The guests have got a taste of Halibut fishing and most choose to take the opportunity to fish for Halibut, now that the chances are optimal.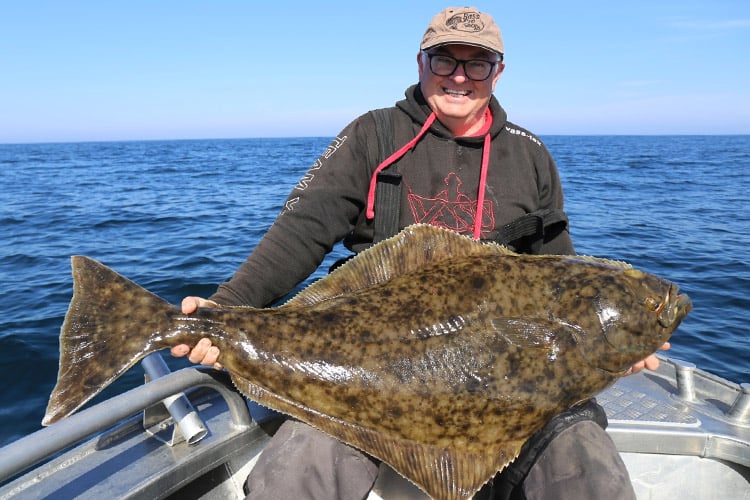 A little sparse on the radio during the day, some boat teams that have hit the right report some fish. Those who have met the right place get to experience a really good fishing. Halibut of 183cm, 185cm and 142cm. Which is absolutely fantastic fine fish!
It was very local spot that the fishermen hit, compared to the previous day. Once you find a spot, it is very good to try to stay in that area during the day.
Last day, Monday, the mass fishing started again, with some nice Halibut around 120cm. The guide boat chooses to run all day until dusk to take advantage of the day, with radiant sun and 20 degrees in the air. They see a real hour of Coalfish in the evening, which is up in the surface and chasing, and then choose to drive after them for a few hours before they finish with a few drifts after Halibut. The Coalfish fishing delivers properly and after a few hours of fishing, they choose to invest until the end after Halibut.
After only a couple of drives, the bait fish slams properly. The fight is on.
After a fun and challenging fight with the fish, it comes up. A real Halibut of 182cm!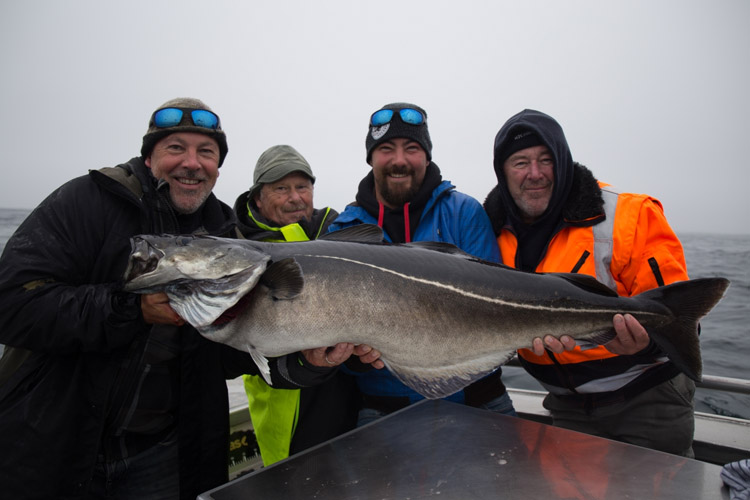 The fishing overall this week has been very varied, everything from a good amount of fishing to very local places where the larger individuals have chosen to chop.
Can not say otherwise that the week has started really well with 190, 185, 183, 182 and 142cm Halibut and a good bunch of Coalfish up to 18-19kg at the top.
Until! Tight Lines!
Marcus Pettersson, Alexander Lindgren, Kristian Husken
CONTACT US
If you, like many others, have ever dreamt about fishing the prolific waters of Å on the Lofoten Islands and would like to know more information on how you can join us, you can contact our sea fishing specialist, Paul Stevens, on 01603 407596 or email at paul@sportquestholidays.com.