This week has really offered fine fishing in fine weather! Long days of almost tropical heat have left the guests from the previous week thoroughly tanned!
The guide Daniel took the opportunity to take a turn with his girl Felica to try to lure her first Halibut and after a quick stop for bait fish, the first Halibut was in the boat followed by a couple of others. Daniel tries his luck himself and hooks a really nice fish which after a couple of turns can be met and photographed at a nice 194cm!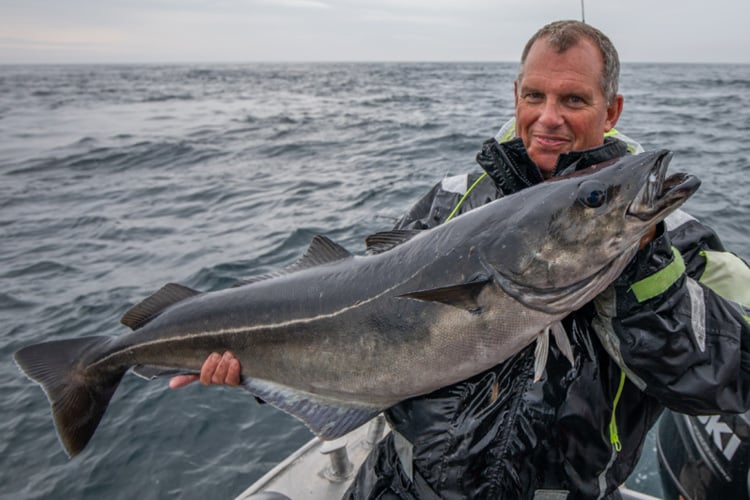 After day two (Terminators) Jakob's boat, they continued to deliver fantastic fish! How about two shallower Halibut over the 2 meter limit with the largest at 220cm and the "smaller" at an incomparable 207cm… Jakob once again shows who is boss! In total in 6 fishing days they have 6 over two meters with 230cm at the top! Magical fishing and hats off to all the guides on Å!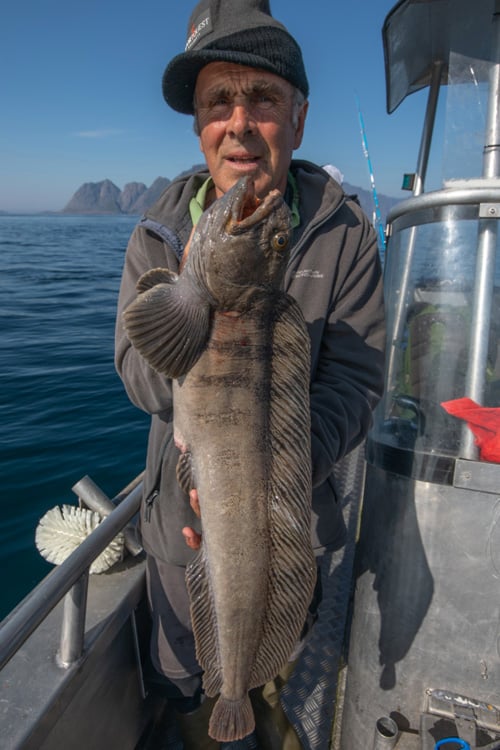 Terminator's friend Mads and his son hung out for a couple of days and how sick isn't it that another fish comes up for the party at a sick 190cm, a crazy fish and big congratulations! To be able to rescue that fish at that age is deeply impressive!
Also a large group of food Halibut in the sizes 84-110 cm cm have been landed between the boats, as well as a couple of angry Wolffish that are more than happy to try to bite one's feet when you get them into the boat.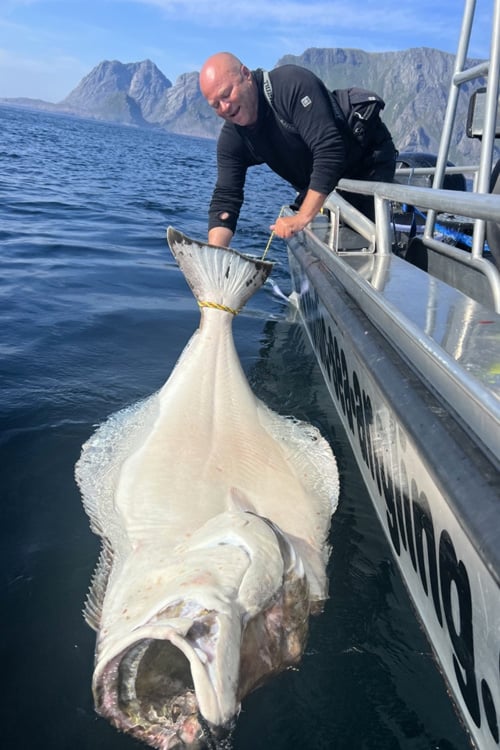 This week we also had a visit from the marine research institute in Norway with Keno in the lead and our guide Alex who steered the boat. This week, their biggest focus has been on tagging Coalfish, a job that is definitely harder said than done, many variables have to align… Only surface baits Right size of the bait Short fight As well as incredibly careful and careful handling during the tagging of Keno and company! An exciting project that we will definitely hear more about in the future! With reports of insanely good Coalfish fishing by Alex and Keno, all the boats wanted to try their luck, and several boats got over the magical 15 kilo limit, absolutely incredible and something you can try when the Keno are not really in the mood!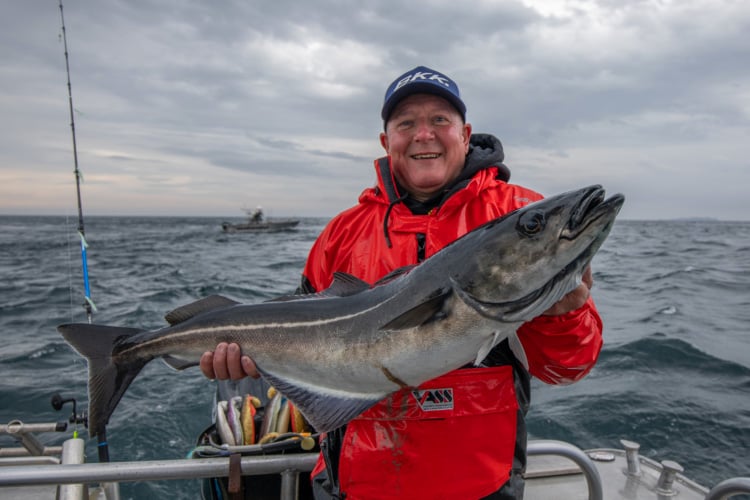 The Cod fishing continues to be stable with a lot of fish in the 5-10 kg class and the occasional 15-22 kg, which are really big food Cod. Now there is already gossip about new big fish at the camp and in the next report the result will hardly be poor!
Tight Lines//
Daniel, Alex, Marcus and Ludvig
CONTACT US
If you, like many others, have ever dreamt about fishing the prolific waters of Å on the Lofoten Islands in Norway and would like to know more information on how you can join us, you can contact our sea fishing specialist, Paul Stevens, on 01603 407596 or email at paul@sportquestholidays.com.