In recent days, we have experienced some insanely good Cod fishing at Å. All boats have received lots of nice fish, and most of the boats have caught Cod of over 20 kilos!
On Wednesday night, the new guests arrived at the camp and everyone was rigged and ready.
Thursday showed nice weather and we could finally find our way to places that would hopefully hold larger groups of fish and maybe one or two really big ones.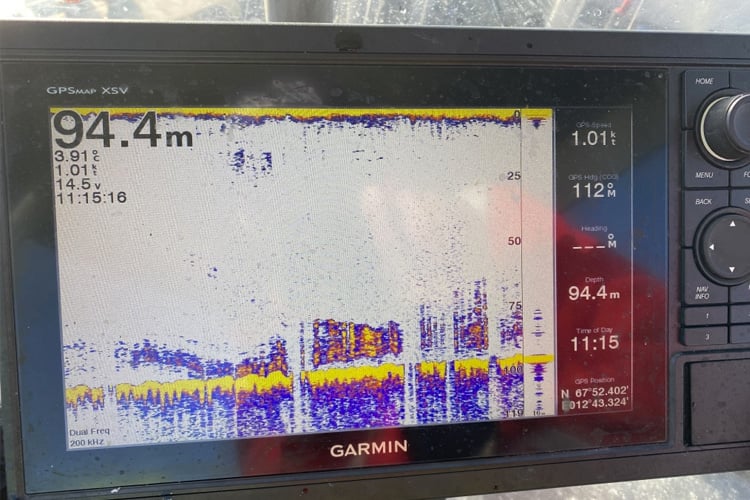 On Thursday morning we travelled in a united group towards the fishing area and when we approached the place, we could see lots of fishing boats that had literally filled their quotas with Cod. We looked out on the edge and could immediately see how the giant shoal of Skrei filled our sonar with fish from 60 meters to the bottom…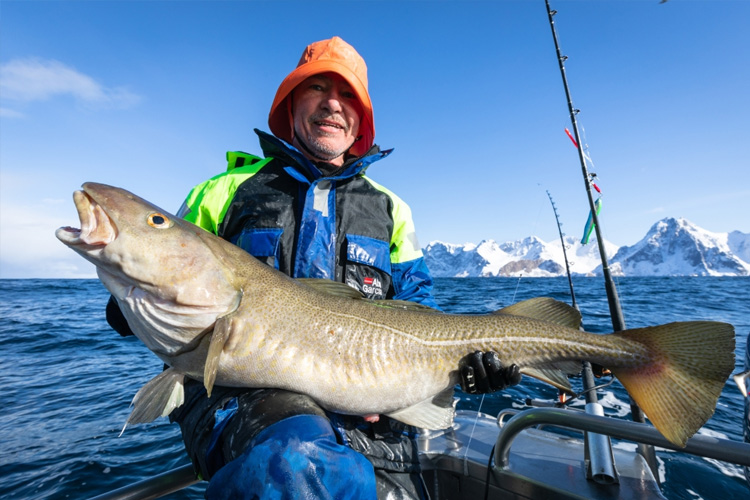 We dropped our jigs and jigged down towards the bottom but already halfway down there were fish on all the rods on the boats, fish of 10, 15 and up to 20kg filled our boxes in the boats in just one drift. Daniel who drove a wonderful group from Dalarna who had their last fishing day that day, experienced something completely senseless. After 2 hours, they simply had to go home because they got so much fish that day they managed in just two hours to get all their quotas filled and that Daniel could fill a box for himself and the other guides that we will enjoy in the coming months.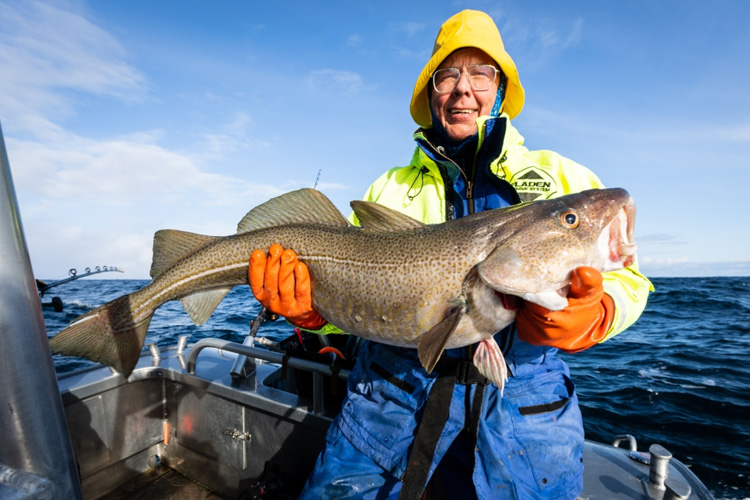 Alexander and Markus who drove the guide boat with two German guests, after pulling large quantities of fish up to 15 kilos, Alexander wanted to test another area where in previous years they had several really nice Cod, after a short transfer it was in place and already the first drop produced a nice Cod of over 20kg followed possibly another in the 18kilos class, talk about that, you can trust Alexander's gut feeling when it comes to fishing up here!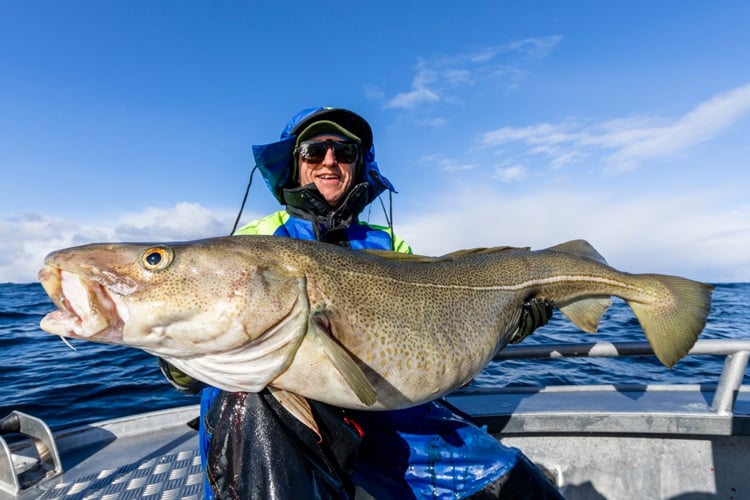 Last Friday, we had another great fishing day in the same area and were able to fill the last of our guests' quotas and then try to focus on the larger Cod with larger jigs and fewer hooks. Some baits that really worked well were 3D Herringshad 560g from Savage gear and crazy daisy 400g from Westin, the trick was clearly not to use a stinger hook, but to only use the main jig hook, this made us hook less fish but when it well stuck fish they were often bigger!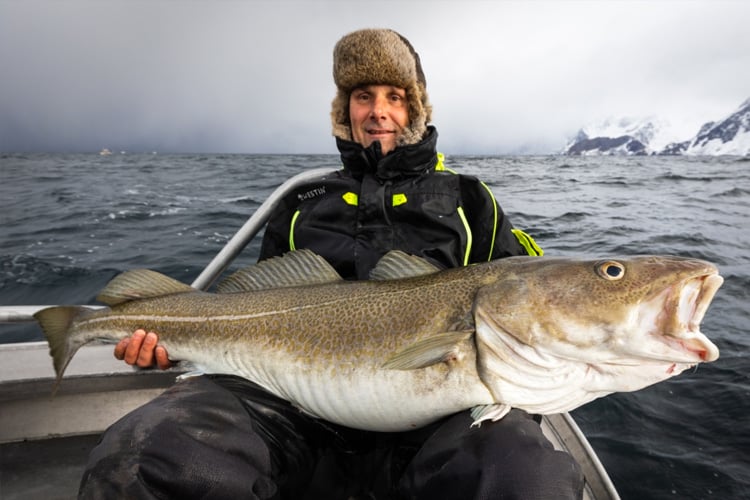 Several really nice Cod were landed with this one at 22 kg and 126cm at the top as one of our regulars from Holland managed to coax up on a jig!
Today the weather conditions are a little tougher and tomorrow is the same, but the weather up here turns incredibly fast and with a little luck we can probably get out on the really big shoal with Skrei again soon.
Tight Lines // Daniel , Marcus and Alexander
CONTACT US
If you, like many others, have ever dreamt about fishing the prolific waters of Å on the Lofoten Islands and would like to know more information on how you can join us, you can contact our sea fishing specialist, Paul Stevens, on 01603 407596 or email at paul@sportquestholidays.com.