So, another week has rolled by us here on Å! The past week started with great weather, where there were no restrictions on which areas were suitable, and the guests were free to explore the areas they wanted. This week has truly offered a mixed fishing experience for many different species with good success. On the first day, a couple of boats went out to test the coalfish fishing, which was legal until August 31st, and it didn't take long out on the edge before red fish were being reeled in. Alex, who led a group on the outer side, did really well with the cod and, after a few rounds up and down the shallow peaks, managed to result in two nice boxes of cod.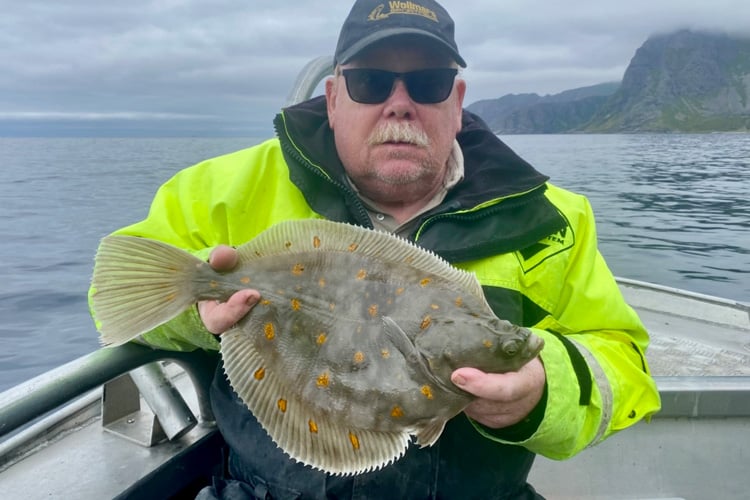 Something else that has been thoroughly tested this week is the fishing for plaice around Lofoten, and we have truly found a couple of spots with really nice plaice in good eating size. The largest one was caught by Lasse, measuring 54 cm in length and weighing just over 1.5 kilograms, closely followed by Åsa and the others in the boat, who also managed to trick a couple of really fine specimens. This fishing is incredibly exciting and is carried out at depths between 5-20 meters in this area with beautiful beaches and mountains shooting straight up into the air. The fishing is done with various baits, but using a paternoster rig and a bunch of shrimps goes a long way! You drop down to the bottom, gently tap the weight on the bottom with small movements to keep the line straight down, and every now and then, you hold it completely still and feel if there's something coming up to suck in the shrimp.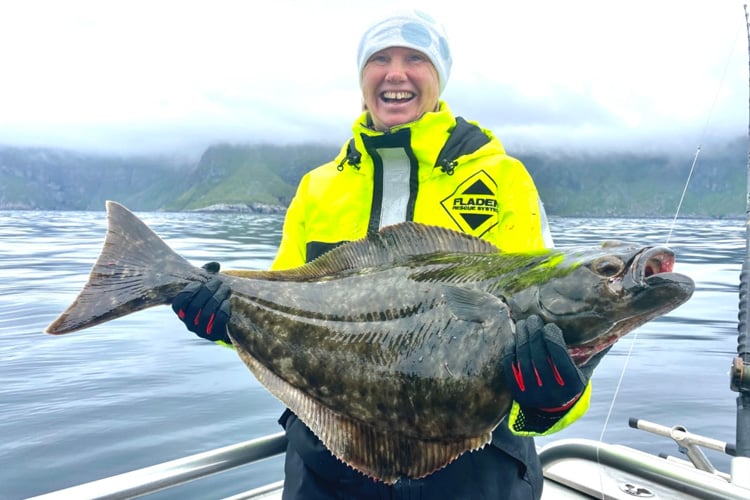 The plaice fishing this week has been a bit slower, but those who invested sufficient time have been rewarded with great catches. Marcus, who guided a couple of cheerful Dutch anglers, transitioned to saithe fishing after a few quick meal fish. During this time, Marcus decided to put out a larger baitfish, and it didn't take long before the rod bent over, signaling a big fish! After an exciting battle, Marcus proudly boasted his new personal best at an impressive 190cm! This enthusiasm spread to the guests, and in the days that followed, they continued the concept, managing to land a fantastically fine fish at 170cm!!! In Dannes' boat, it was none other than Åsa who showed her prowess with her first plaice catches, both measuring over a meter. Alex, who made some attempts in shallow waters, truly had some action, being in contact with several nice fish. They even managed to land one at 153cm. Talk about a magical fish in such shallow waters, only 10 meters deep!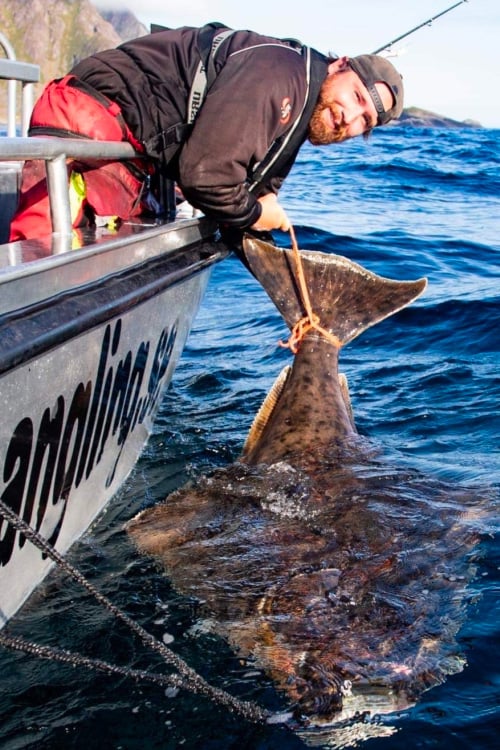 Now we're facing a considerably tougher start to the next week, and we can only keep our fingers crossed for a better weather forecast!
Tight lines,
Daniel, Marcus, and Alex
CONTACT US
If you, like many others, have ever dreamt about fishing the prolific waters of Å on the Lofoten Islands in Norway and would like to know more information on how you can join us, you can contact our sea fishing specialist, Paul Stevens, on 01603 407596 or email at paul@sportquestholidays.com.