Another fantastic week is over here at Å! Magical fishing for both Cod and Halibut!
Already on the second day, really nice fish started trickling in among the boats, where in Daniel's boat, a magnificent fish of a full 176cm was drilled by Jonathan, 14 years old. Insanely intense fight where the powers of both Jonathan and Halibut had to be measured! Alex, with his brother and friends, was a bit away, and shortly after the 176cm, Alex blurts out that a 13-year-old customer is drilling a big fish! A couple of minutes pass, and after a great fight, Sixten caught the magically fine fish of 153cm! Talk about the juniors getting into the action!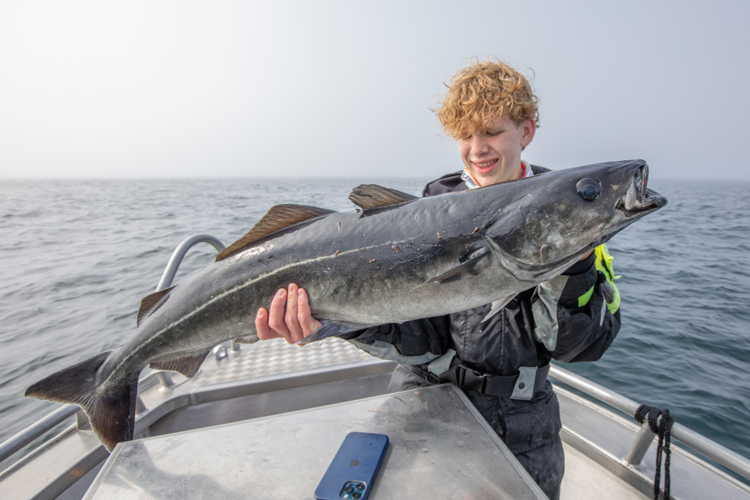 But as usual, when Alex's brother Koffe is up, a 2-meter Halibut is caught, and after a short break over the radio after Sixten's cruel fish, Alex shouts out over the radio that the brother is playing a big fish! The timers go, and it takes a little while. Daniel comes over with their boat to check what's going on, and just as they arrive, Alex has secured a huge fish of 205cm for his brother:.. i.e. Koffe's third Halibut over 2 meters has been landed… totally crazy but also not unexpected as he is a real big fish magnet! Big congratulations to #9 at 205cm!
On day three, Markus and the boys got to fish after braving the tough wind, and the reward finally came! Two fast fish, of which the "smaller" measures in at a magical 174cm. But it doesn't end there and after a tough few hours, Marcus and the guys can continue with a really magically nice fish of a whopping 205cm!!! And that's where #10 over two meters was landed this year! Not entirely unusual, considering that this camp delivers by far the largest number of Halibut annually in Norway!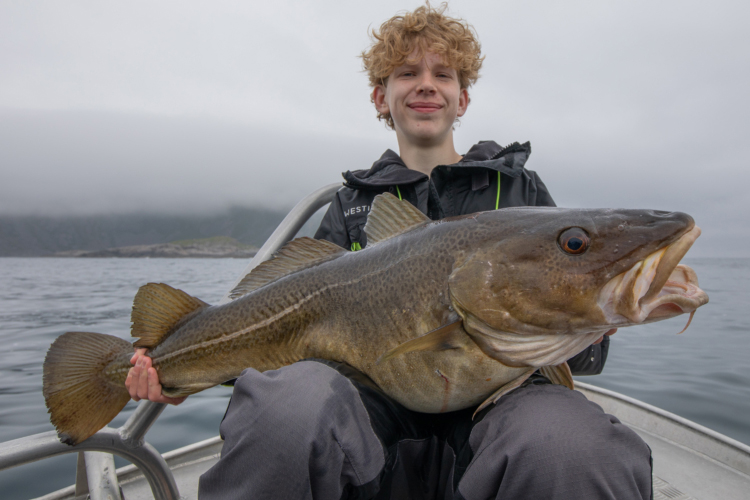 Day 4 we leave to the wind and instead remember how sunny we had it on the jetty…
In any case, Danne and company stood out early on day 5 and, after only a couple of minutes, were able to land Jonathan's first of the day at a fine 143cm! This is followed by a couple of nice fish up to 120cm, and it should also be added that in the other boats, there has also been a lot of nice fish, and we guides have a really hard time keeping track of all the 150+ that have come up this week, but quickly calculated, we come up with at least 14 over 150cm!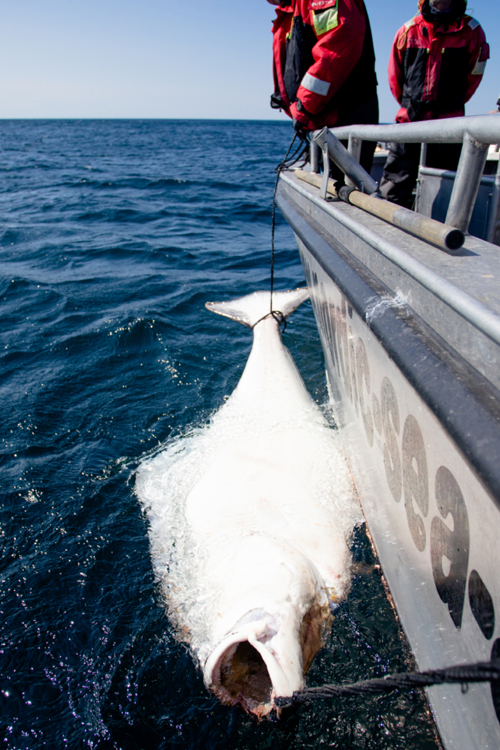 Now we put this week in the memory bank of another really nice fishing week with us on Å!
Now we make sure that the fishing is really good next week and you will get a new report after that!
Tight Lines// Daniel, Marcus, Alex and Ludvig
CONTACT US
If you, like many others, have ever dreamt about fishing the prolific waters of Å on the Lofoten Islands in Norway and would like to know more information on how you can join us, you can contact our sea fishing specialist, Paul Stevens, on 01603 407596 or email at paul@sportquestholidays.com.