Week three of the explorer season started off well, with three skiffs on the water. The weather conditions were a bit brisk, with strong winds, nevertheless we went out with our determined guests, who managed some incredible catches.
With the neap tide in full swing, our eager anglers were afforded the opportunity to target a variety of species each day. While we didn't hit our luck with triggers, the number of bonefish, giant trevally, and Indo-Pacific permit made up for this. Some 78 bonefish, three giant trevally's and two permits were caught by the four anglers in just a week.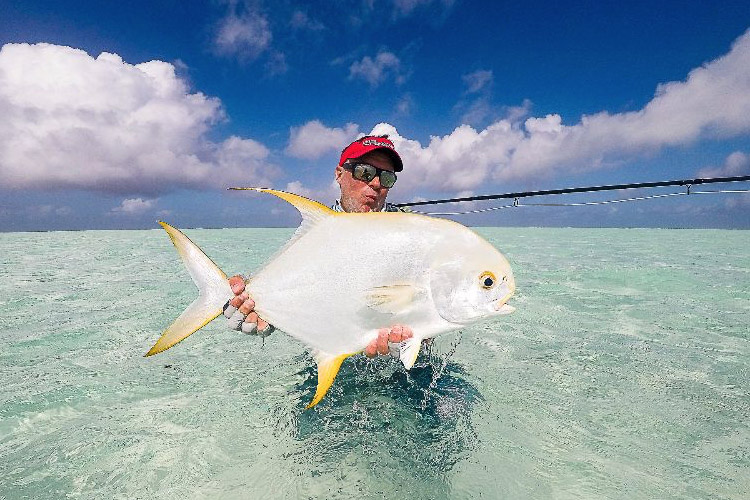 Anglers, Jeff and Amy, who also spent a week with us, managed to land some amazing catches too. Jeff landed a GT measuring 66 cm in length. Amy, on her first day, managed to land her first bonefish on fly. Throughout the week the duo went on to land a huge number of bonefish, with Amy landing the biggest GT of the week, measuring an impressive 107 cm!
Another angler, Mark, with bonefish at the top of his priority list was not disappointed and also had a fantastic week. Mark racked up his bonefish catches daily, the largest bonefish he landed measured 68 cm. Mark also caught his first GT on fly measuring 88 cm, at East Knoll on the high tide.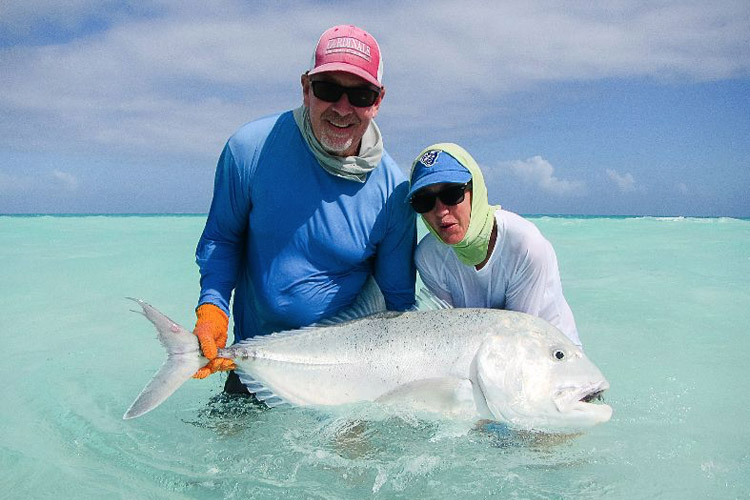 Tapani, a real flats legend, focused on other species that were a bit tougher to catch and had great success with the permits. On day five of his trip, Tapani managed to land a permit measuring 40 cm. He had even better luck the following day in catching a cracking 61 cm permit – breaking the record for the biggest permit landed so far!
A wonderful week spend on Alphonse Island. Stay tuned for the coming weeks fishing reports and we hope to see you out on the water at some stage this season.
Tight lines,
Alphonse Fishing Co. on Alphonse Island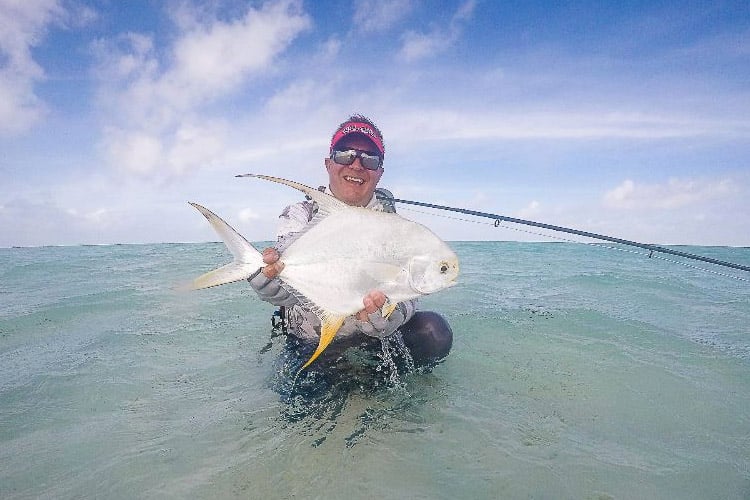 TOTAL CATCH STATS THIS WEEK:
Bonefish: 78
Giant trevally: 3
Indo-Pacific Permit: 2
CONTACT US
If you would like to know more about the fantastic fishing opportunities on offer on Alphonse island you can contact our saltwater fly fishing expert Peter Collingsworth on 01603 407596 or via email at peter@sportquestholidays.com. He would love to speak with you.