The week had its ups and downs with the weather changing by the hour. Once again, the GTs turned up in their numbers, but with conditions swinging from glass-off to a chop on the water, the fish proved difficult to catch. Nonetheless, all the anglers had a great week smashing the Bonefish and a few memorable fish were landed in between.
One guest, in particular, was treated to a special day on the water, managing a flats slam which included a 92 cm GT, 93 cm Milkfish and a number of Bonefish. Johan opened with a day of frustration, getting shots at multiple big fish on the flats but not connecting. The next day however he was off to a flying start and took full advantage of the opportunities he was presented. On the first cast of the day, he pinned his Milkfish and decided to spend the rest of the day looking for those GTs which had his number the day before.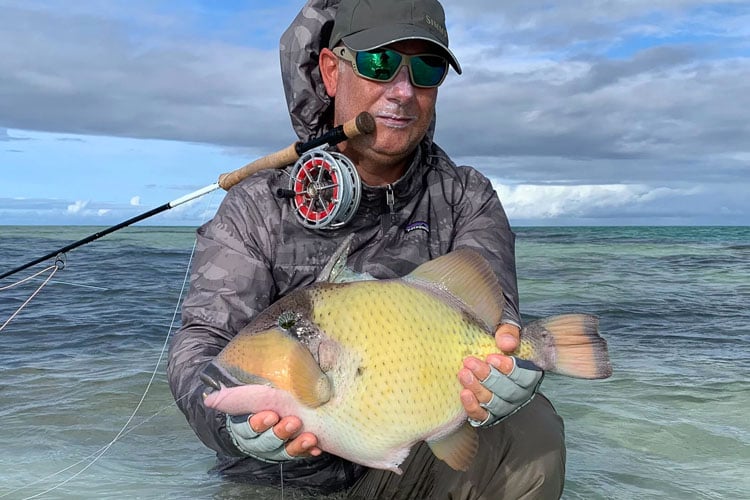 He had a couple of shots early on but things went quiet for a while on the dead low tide. However, persistence finally paid off with the Caple Shoal making an appearance on Crossroads, a junction between four coral fingers spanning the lagoon. He made the shot count and landed his 92 cm GiantTrevally. Congratulations to Johan on a special achievement in challenging conditions.
Apart from the fish landed, just seeing the Caple shoal is a spectacle. The Caple Shoal is a shoal of large GTs that traverse the lagoon along with a group of Sharks, creating chaos when they feed in a frenzy on the coral fingers.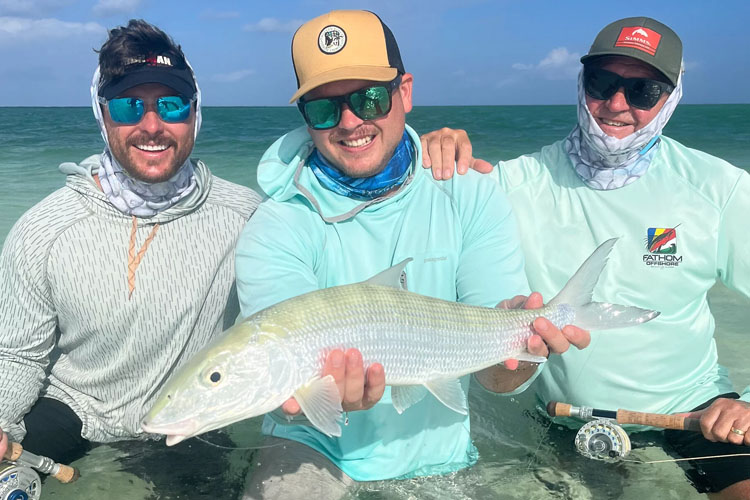 A beautiful 58 cm Permit was also landed on the white sand of Tam Tam flat. After a bunch of good shots Stu finally connected with this fish and the rest is history.
All in all a tough week on the flats, but nothing our guests and guides couldn't handle.
Stay tuned for next week's report.
Tight lines,
Alphonse Fishing Co. on Alphonse Island
TOTAL CATCH STATS THIS WEEK:
Bonefish 140
Giant Trevally 4
Milkfish 2
Permit 1

CONTACT US
If you would like to know more about the fantastic fishing opportunities on offer on Alphonse island you can contact our saltwater fly fishing expert Peter Collingsworth on 01603 407596 or via email at peter@sportquestholidays.com.