An incredibly exciting week once again on St Francois Atoll. The weather cleaned up nicely for our anglers with the wind dropping off, the week was filled with constant clear skies and more than suitable fishing conditions.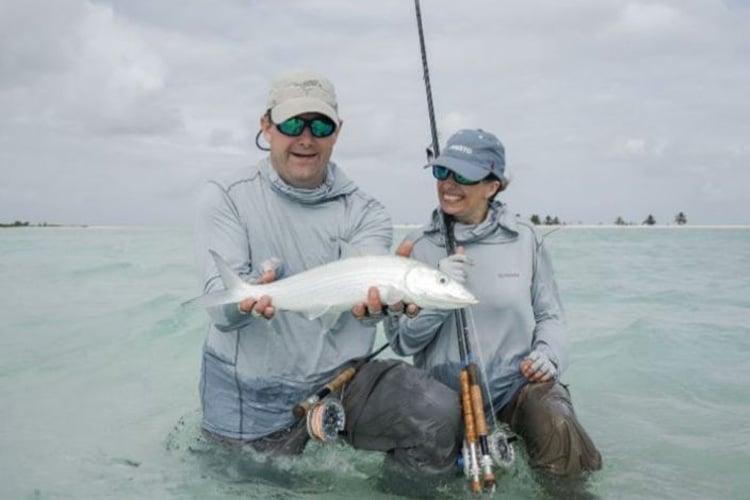 There were multiple schools of Milkfish off the western side of the atoll, which hung around offshore on the dropping tide. They came to the surface and were spotted easily due to their full-on feeding frenzy, or what we like to call a 'milkshake' on the water's surface. This epic display got our anglers excited, and the group fished hard for these silver bullets! We managed to hook a couple and naturally, a handful were lost too! By the end of the week, a total of six Milky's were landed with the biggest being a healthy 118 cm long!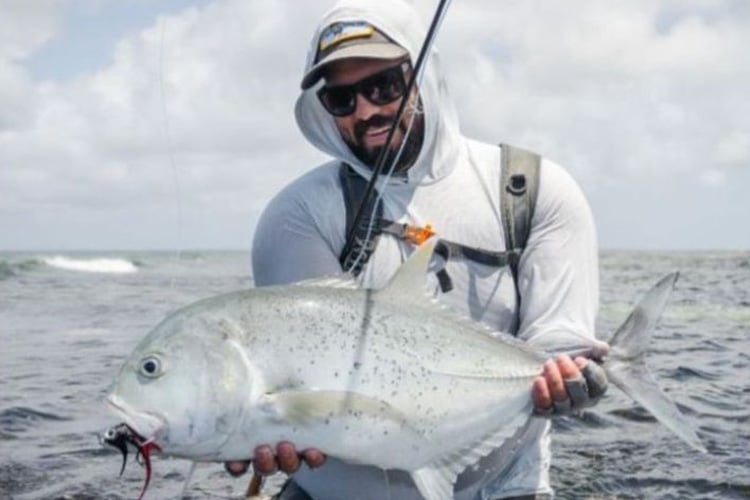 The geet activity has been outstanding over the last few weeks and this week was no different! Not only did we see more action from the fish this week, but the proof is in the pudding with an incline in the numbers of Giant Trevally landed this week in comparison to previous weeks.
A few heartbreaking moments were experienced with a few good fish being lost, but a grand total of seven GTs were landed with the biggest being quite a special one. After searching the whole day for these agreesive feeders, AFC guide, Cullan, told his guest to have one blind cast off the edge of the finger for the last cast of the day. Being at the right place at the right time, an impressive 82 cm fish swallowed the fly and was landed shortly after!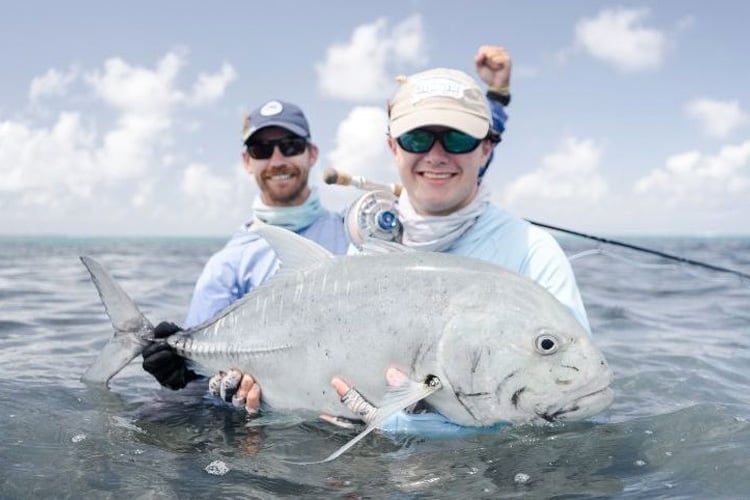 The triggers were not cooperating this week, proving just how tricky they can be! After multiple attempts, one Yellowmargin was landed. The Bonefish were playing ball, as they usually are, in their thousands and were happy to eat the fly, as always, and they were a great rod and reel warmer-upper which got us seriously ready for the other hard-fighting species.
Stay tuned for next week's report.
Tight lines,
Alphonse Fishing Co. on Alphonse Island
THIS WEEK'S CATCHES & RELEASES
Anglers: 10
Bonefish – 240
Giant trevally – 7
Moustache Triggerfish – 1
Milkfish – 6
CONTACT US
If you would like to know more about the fantastic fishing opportunities on offer on Alphonse island you can contact our saltwater fly fishing expert Peter Collingsworth on 01603 407596 or via email at peter@sportquestholidays.com. He would love to speak with you.