Another busy week here at Alphonse with seven skiffs out on the water. An epic week of guests with some fantastic catches. With monsoon season upon us we did experience some strong winds, but this didn't stop our anglers from getting out there and managing some incredible catches!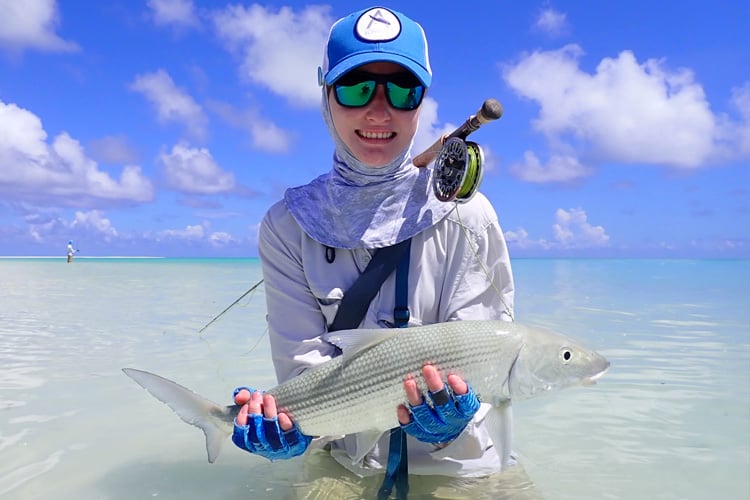 Due to the wind blowing from the south easterly, it pushed a big scum line into the lagoon which brought all the milkfish up to eat! We had two remarkable days of milkfish fishing, hooking up with dozens and landing seven over the two days. Well done to Scott for managing his first milkfish, measuring in at a whopping 105 cm. Greg also landed three monster milkfish in one day.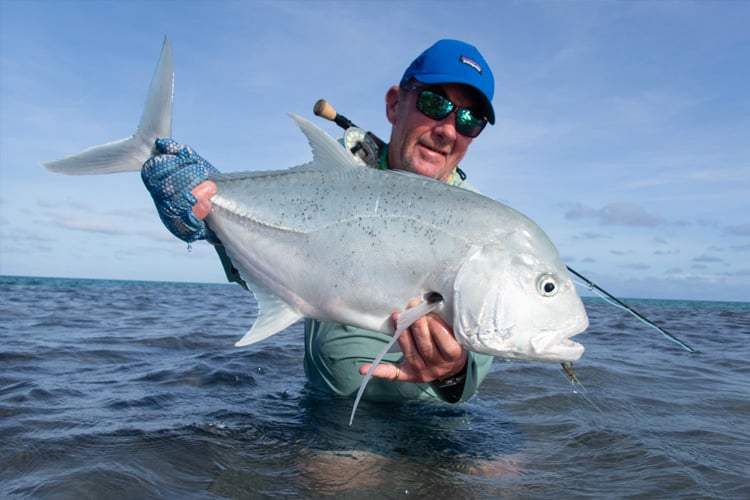 Moving onto the ghosts of the flats, our guests managed to land a whopping 364 bonefish in the week with Stuart, Graham and Scott all managing their first bonefish. John landed 20+ bonefish in one day as well as three 60 cm bonefish, Scott also managed a 62 cm bonefish.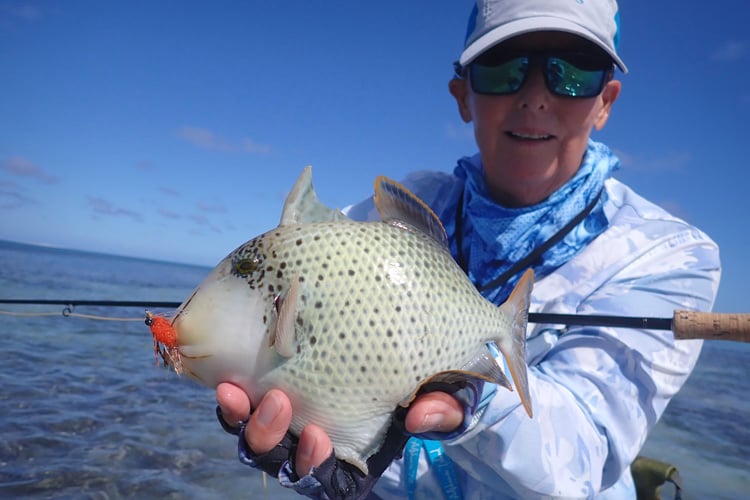 Coming to the most sought-after species we had two beautiful GTs landed this week – Bruno landed a monster 102 cm on his first day here and Scott managed a beautiful GT of 75 cm. Moving onto our triggerfish, both James and Scott managed to land moustache triggerfish, James with his first one and Scott with a monster of 52 cm.
Jose went out on the bluewater for the day and managed to land a beautiful sailfish on fly.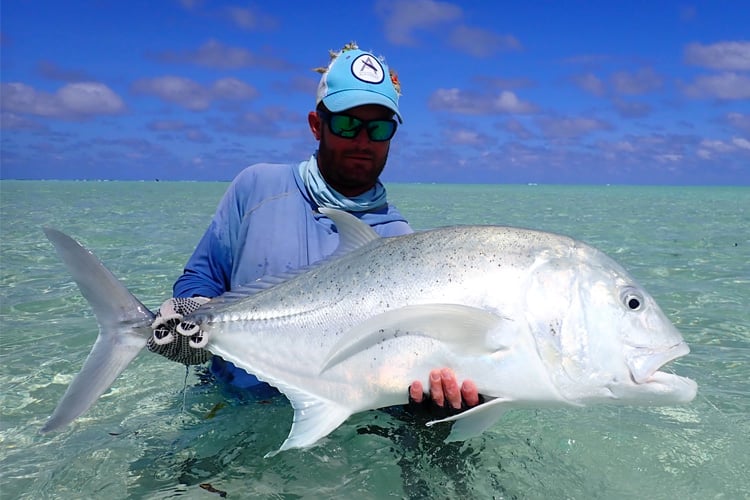 That's it from us here, after an incredible week of fishing and guests. It looks like more of the same for next week with lots of good fish on the horizon. Stay tuned for the next weeks catch report.
Tight lines,
From Alphonse Fishing Co. on Alphonse Island
TOTAL CATCH STATS THIS WEEK:
Bonefish 364
Giant trevally 2
Triggerfish 6
Milkfish 7
Bluefin Trevally 9
CONTACT US
If you would like to know more about the fantastic fishing opportunities on offer on Alphonse island you can contact our saltwater fly fishing expert Peter Collingsworth on 01603 407596 or via email at peter@sportquestholidays.com. He would love to speak with you.