Our guests had a fantastic week of fishing on St. Francois, albeit that the weather was a tad testing at times. However, our guests, the Begley and Mayfield families, took full advantage of what our fishery had to offer, which meant some excellent Permit fishing. Our guests were joined by a well-known fly-fish angler and managing director of Alphonse Fishing Company, Keith Rose-Innes.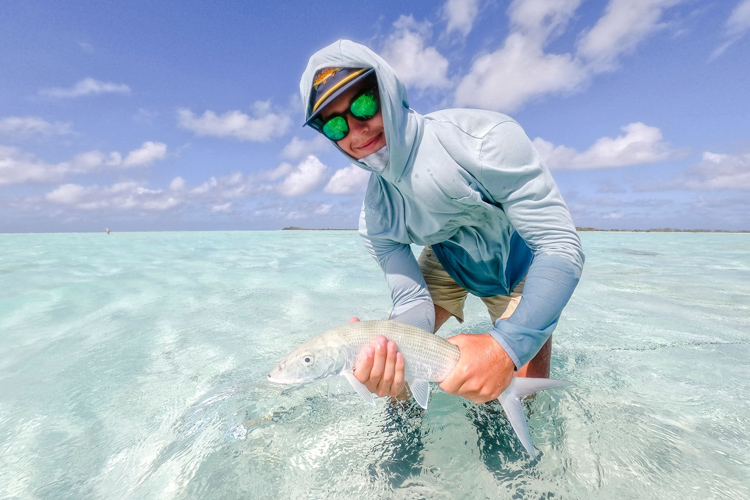 On day one, all members of the Begley family, Peter, Maggie, Carter, Colton, and Clarke, managed to land their first Bonefish on the fly. Carter landed a massive 63 cm Bonefish! 
Keith was also on the flats, landing a 50 cm Permit with his first cast of the week using a white Alflexo crab fly and some serious skill. 
The Mayfield family also took full advantage of the stellar weather and went out onto the flats on day two. Louise, Jack, and Alan all landed their first Bonefish on the fly and had an unforgettable time on St Francois.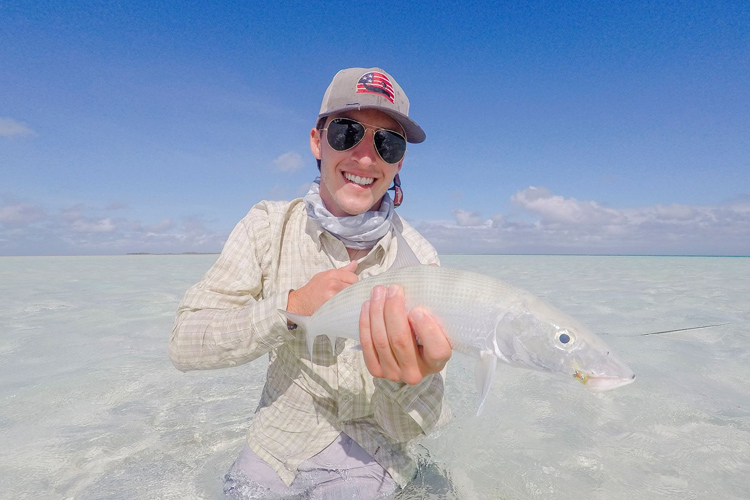 With great weather, the Begley family enjoyed other activities at Alphonse Islands, and they had some excellent catches around St. Francois. The third day brought much excitement when Peter had the opportunity to cast a Permit of over 60 cm. The Permit did not bite, but Peter will get him next time! On day four, the Mayfield family went out on a blue-water expedition and Jack was able to land his first Yellowfin Tuna. 

The Mayfield family, while not fishing, spent time snorkelling. The Mayfield's had a rare opportunity to view Humpback Whales which are plentiful at the moment, and on day six, they took things to the next level! The family members got a little more serious about landing some blue water dinosaurs. Jack managed to land a colossal Wahoo weighing around 23 kg, and Emily landed her first Tuna. Even with some great fly fishing, the family also managed to break away to snorkel with Manta Rays. There were more sightings of the Humpback Whale population currently migrating through the area.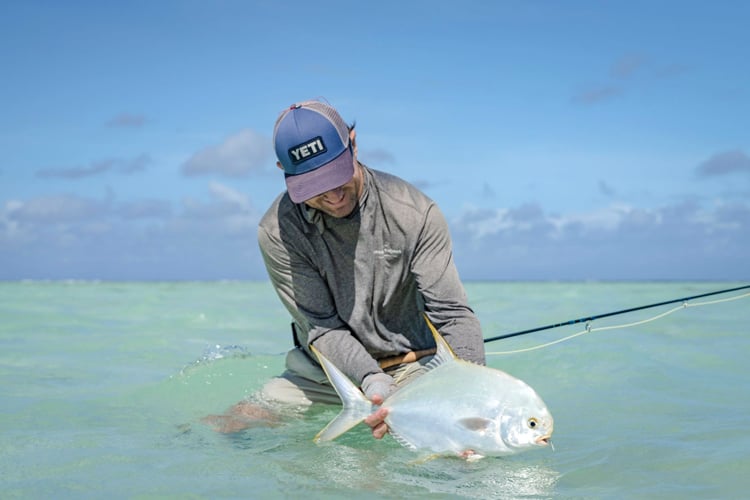 All in all, a spectacular week here on Alphonse Island with very happy guests and a ton of great memories. Well done to all anglers on some extraordinary catches and an exceptional week as a whole. Stay tuned for next week's catch report. 

Tight lines,  
The AFC Team 
TOTAL CATCH STATS THIS WEEK:
Bonefish: 70
Yellowfin Tuna: 4
Indo-Pacific Permit: 1
Wahoo: 1
CONTACT US
If you would like to know more about the fantastic fishing opportunities on offer on Alphonse island you can contact our saltwater fly fishing expert Peter Collingsworth on 01603 407596 or via email at peter@sportquestholidays.com. He would love to speak with you.