It's been an absolutely fantastic week on Alphonse Island over the past six weeks of Explorer season. Anglers were treated to outstanding weather conditions and tides ideal for fly fishing.  At Alphonse Islands, we had seven guests joining us, all of which were returning guests. Six guests were from the Lake family, and the seventh guest was the great flats legend and permit hunter, Charlie.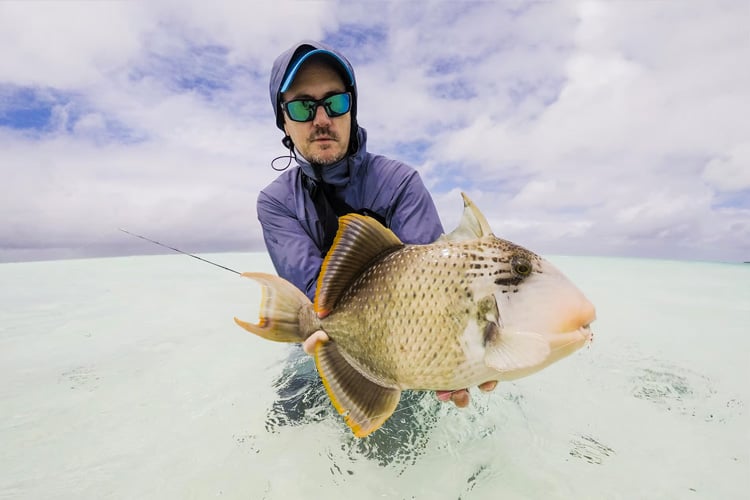 On day one, all members of the Lake family were out on the flats. Justine and Francine landed their first Bonefish. All Lake family members did well, landing a total of 21 Bonefish on their first day. Ryan had the chance of some shots at the abundant Permit and Triggers. The fish, however, shied away from the fly this time!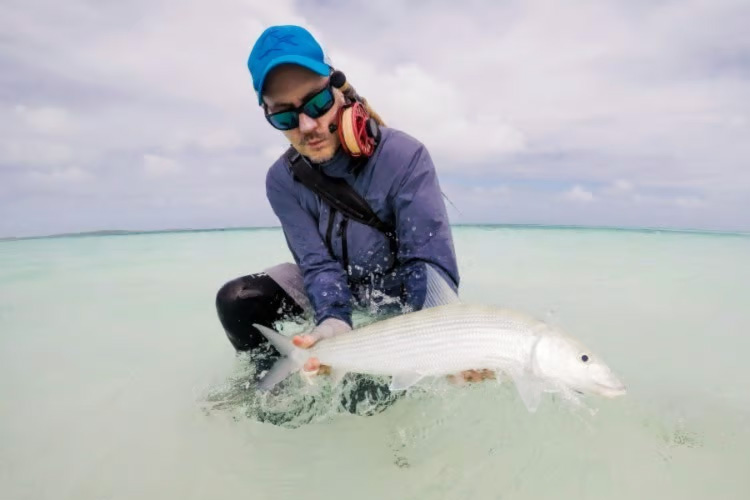 The legendary Charlie didn't disappoint and had an excellent week while fishing off a single skiff on St. Francois Atoll. In total, Charlie landed two large Permits measuring 52 cm and 50 cm, respectively. Charlie also landed a 95 cm Milkfish on the flats, as well as a 45 cm Yellow Margin Triggerfish and a good-sized 35 cm Moustache Triggerfish. Together, Charlie and his guide Warren had an absolutely fantastic catch for Alphonse, with over 100 Permits.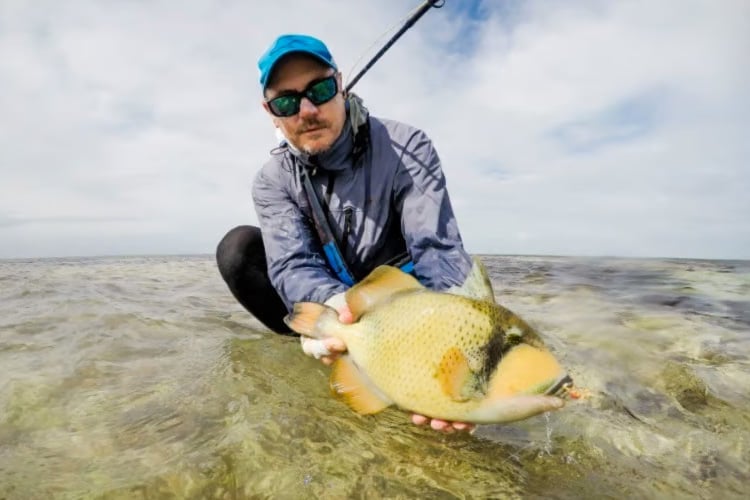 The guests at Alphonse Island were wonderful company, and we are sure they left with an abundance of great memories. Well done to all anglers on some very special catches and an exceptional week as a whole!
Stay tuned for next week's catch report. 
Tight lines,
Alphonse Fishing Co. on Alphonse Island
TOTAL CATCH STATS THIS WEEK:
Bonefish: 70
Moustache Triggerfish: 1
Indo-Pacific Permit: 3
Milkfish: 1
Yellow Margin Triggerfish: 1
CONTACT US
If you would like to know more about the fantastic fishing opportunities on offer on Alphonse island you can contact our saltwater fly fishing expert Peter Collingsworth on 01603 407596 or via email at peter@sportquestholidays.com. He would love to speak with you.