We are all super excited in the office for the start of the season down at Andros South in the Bahamas, the anglers were all treated to some fantastic Bonefishing throughout their week on the water.
Andros South – 28/10/2021
There's not much better than a lodge full of friends. We had a great opening week at Andros South with nearly impeccable weather. The light west winds & minimal clouds made for some epic days. However, we'd be lying if we said the fishing wasn't a bit tough at times. The west winds tend to hold the water in the creeks making for some happy Bonefish, enjoying the protection of the mangroves. Skills were tested, precise casts were made, and Bonefish were caught. One of our guests, Jeff, even had a shot at one of those pernickety Permit!
When the guests weren't out fishing, they were still getting after it snorkeling, spearing crawfish & late evening 'Cuda fishing off the jetty. After dinner, we all gathered around the fire, stargazing & spinning tales of the ones that got away.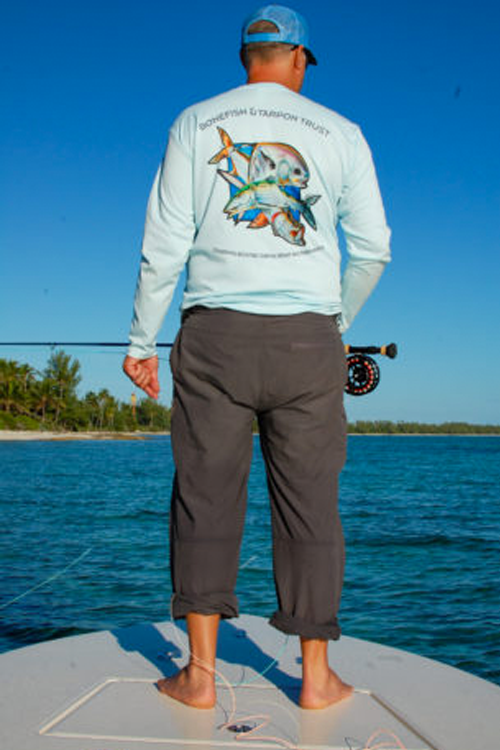 We love our new boats & are really looking forward to the rest of the season. Did you know, our lean bars can be placed both in front or behind the angler, based on their comfort preferences? Come fish with us!
Tight lines,
Andros South Team
Contact us
If you would like to find out more about when this fantastic tour becomes live, you can contact our fly fishing expert, Peter Collingsworth for more information on 01603 407596 or by emailing him at peter@sportquestholidays.com.
Tight lines,
Peter