We're past the halfway mark of July and our season continues to be outstanding. We are having a fantastic summer with great conditions and fabulous fishing. When everyone's having a great time on and off the river, you don't have to look too far to find some smiling faces!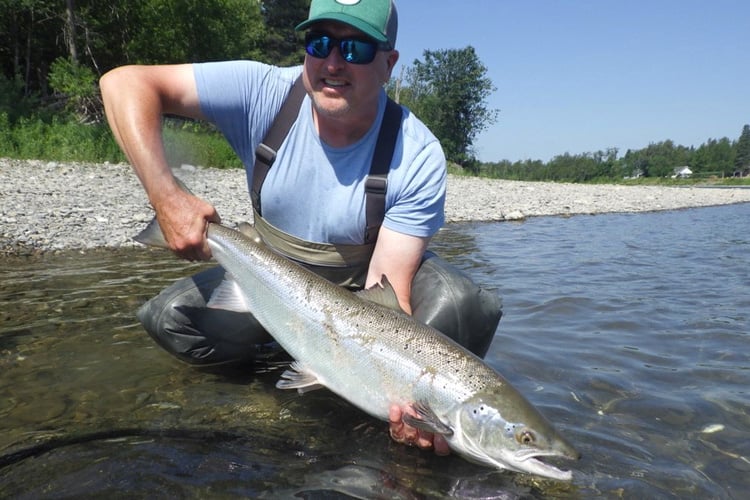 Water levels on the Bonaventure are exactly where they should be for this time of the season… running between 15 and 13 cubic meters per second. The weather this week feels like summer. A little warmer than a few of us like and but the weatherman did come through with some rain this week. Unfortunately, it didn't land in the right places for help the Bonaventure water levels. Although this is typical for mid to end of July and I'm sure our sweater weather is just around the corner. Fishing on the Bony has been great since the beginning of June and continues to spoil us!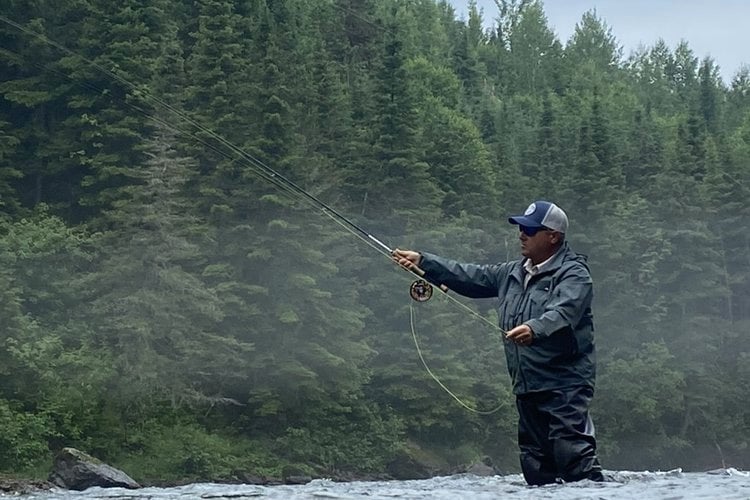 Fishing on the Grand Cascapedia remains excellent! Everyday spent on any of our three rivers is a true treat! Water conditions and temperatures are standard for this time of the season, but the fishing is fantastic. The Grand was the one river most affected by the rain fall this past week slightly increasing from 16 cubic meters to 25 cubic meters per second, which is slightly above normal for mid-July.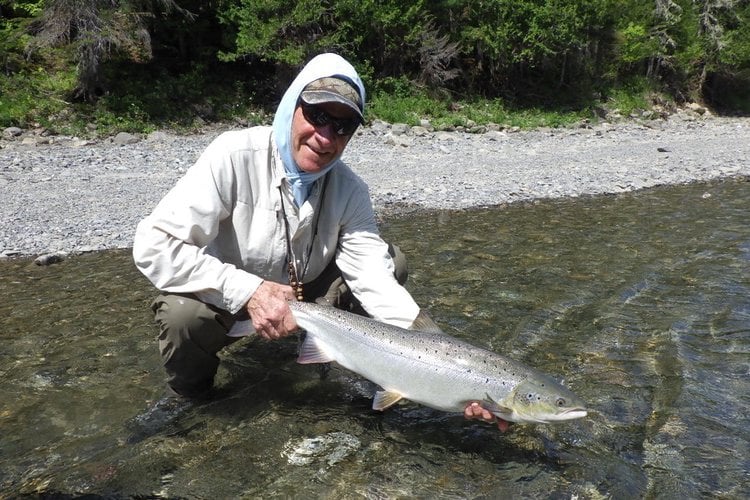 The Petite Cascapedia is also doing very well, the water levels are slightly low at about 12.5 to 10 cubic meters per second but that is the norm for this time of the season. Unfortunately, that rain received mid-week did not hit the sweet spot to help with the Petite levels. Perhaps next time!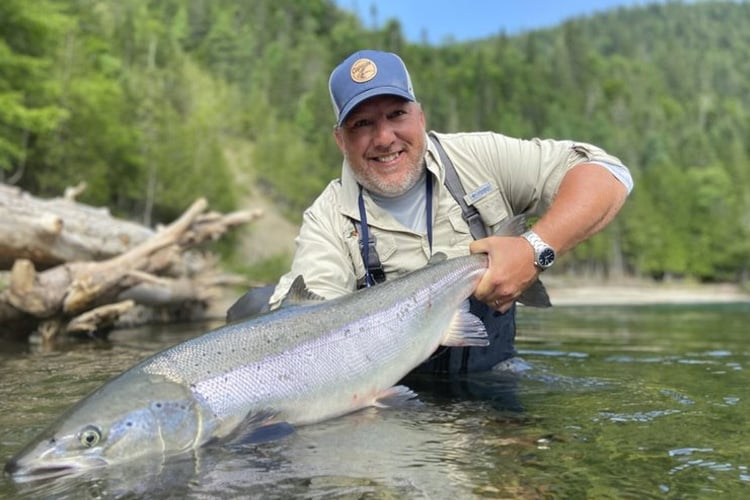 The flies of choice this past week have been a complete mix of small wets in the am and the on to dry flies once the sun hits the water. Bombers in Green, Brown and Blue are always trusted favorites in sizes 4 and 6. As for the wet flies, the Undertaker, John Olin and Stone Ghost were responsible for most of the fish landed this week in sizes 6 and 8.
Here's to Health, Happiness and Tight Lines!
Julia
CONTACT US
Does this sound like an adventure you'd like to take part in? Think you could handle the fish that reside in the waters of Camp Bonaventure and Salmon Lodge? Then why not take a closer look at the tour page, you'll find all the information you need to get you ready for the trip of a lifetime!
If you have any questions, call our offices on 01603 407596 or email info@sportquestholidays.com and one of our experts can assist you with any queries.