Well Ladies and Gentlemen, it has been a fantastic week in camp!
We have been spoiled with wonderful fishing conditions and weather this week… a great mix of sun, warmth, clouds, rain, and cool evenings. Our rivers are on the rise and at very healthy levels for this time of the season. We spent most of the week fishing out of our classic canoes and exploring some new high-water pools.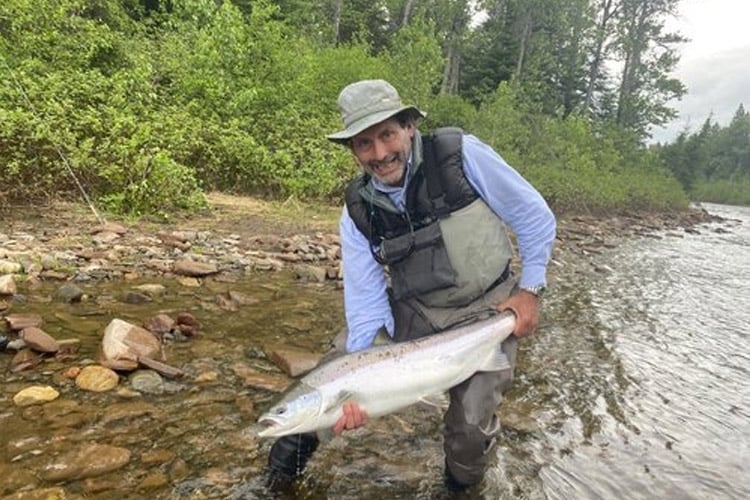 Our three locations have had the pleasure of welcoming home some great friends this past week at Camp Bonaventure, Salmon Lodge and The Club on the Bonaventure. To re-connect, laugh, and share stories is so good for the soul and we are blessed to be experiencing these fantastic moments.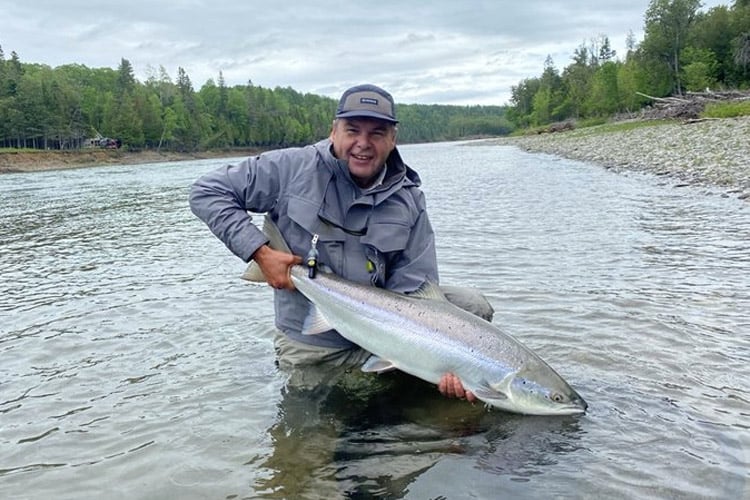 The ever clear, but sometimes coloured over the past few days, Bonaventure River began her week flowing at approximately 42 cubic meters per second and continued to rise as Sunday approached. It rained in all the right places for the Bonaventure River to end her week flowing at 108 cubic meters per second. This is considered high water conditions for this time of our season. We are however, truly enjoying all the time in the canoe and the salmon treated us well!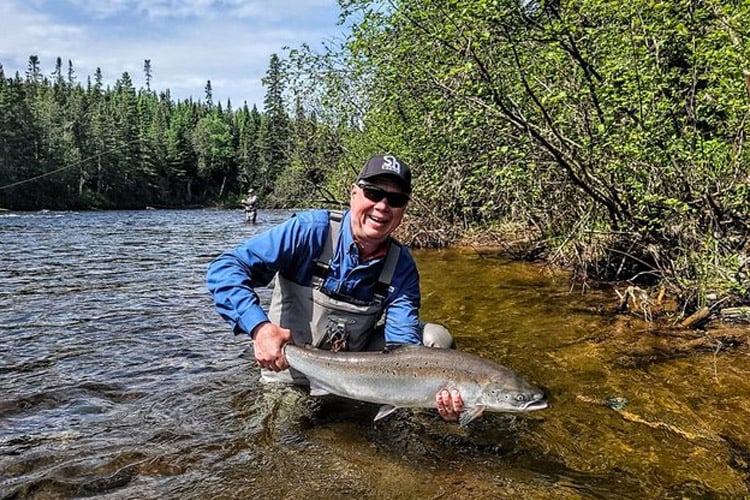 The Grand Cascapedia fluctuated quite a bit of the past week. Starting at 75.8 cubic meters per second on Monday and ending at 100 cubic meters per second come Sunday. Her levels were all over the map throughout the week and her stunning tea colour was stained at times. However, the fishing was fantastic! The Grand has a lot to offer under high water conditions and our guests spend some wonderful days out there this past week.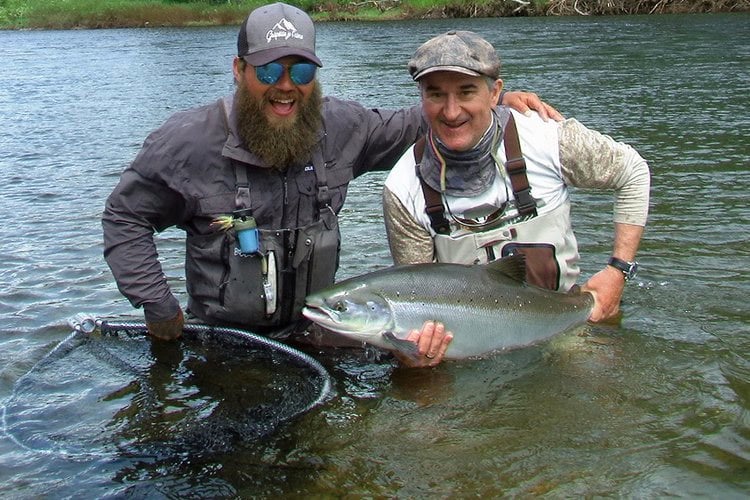 The Petite Cascapedia began her season on June 15th! It is always a privilege to fish that river and explore her beauty. The Petite began her week flowing at 40.52 cubic meters per second and ended nearing 100 cubic meters per second. Again, like the other two rivers, these levels are considered high for mid-end of June, but we prefer high conditions as opposed to lower ones this early in the season.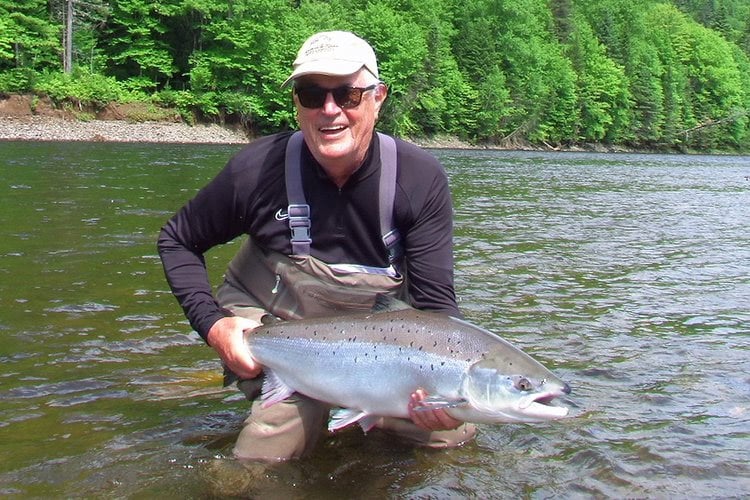 The salmon's fly preferences this week were again some larger wet flies such as the Stone Ghost, Green Machine, Blue Charm, The Watch-Out, Black Bear Green Butt… Mostly in size no. 2 and 4 depending on the river and depending on the time of the week.
Here's to Health, Happiness and Tight Lines!
Julia
CONTACT US
Does this sound like an adventure you'd like to take part in? Think you could handle the fish that reside in the waters of Camp Bonaventure and Salmon Lodge? Then why not take a closer look at the tour page, you'll find all the information you need to get you ready for the trip of a lifetime!
If you have any questions, call our offices on 01603 407596 or email info@sportquestholidays.com and one of our experts can assist you with any queries.