As June closely comes to an end, the only comments I hear from guides, staff and guests is: "What a fantastic June it has been!" In all seriousness, being able to welcome you all back and having a somewhat normal season was more than enough for us… but then to have the generosity of mother nature who showered us with rain and kept our rivers flowing at outstanding canoe friendly levels throughout this entire month and then to top it all off with a healthy run of energetic silver salmon is just overwhelming.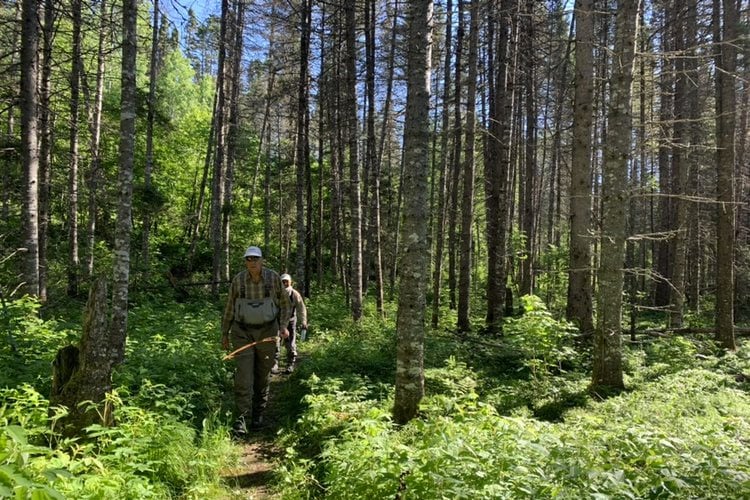 We are so grateful, blessed, and thankful.
The kitchens were on point this week and I think I gained 20 lbs just smelling the creations being made! A big shout out to our extremely talented chefs at all three locations this season and our Executive Chef Diane!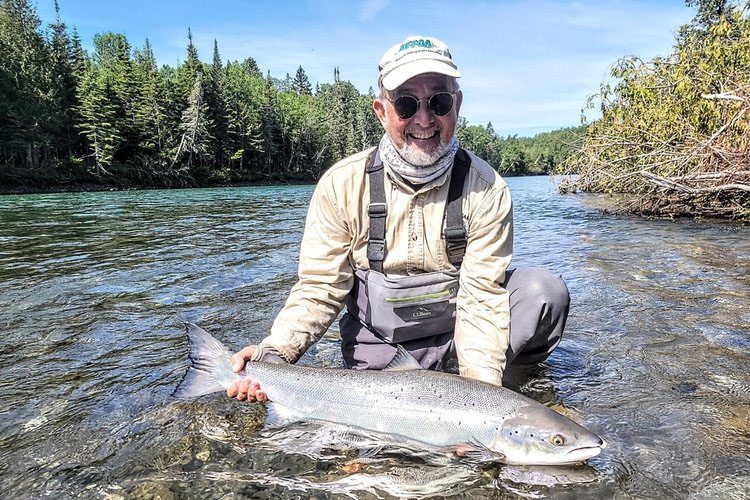 Following the first day of summer came the heat and sun. Up until this week, our weather was very cool, rainy, and cloudy… however this past week brought a good mix of our familiar cooler days, which we appreciate, with a few more hot and humid ones. This fair weather and cool evenings allowed the volume of our rivers to stay healthy throughout the week however, they have at this point decreased significantly.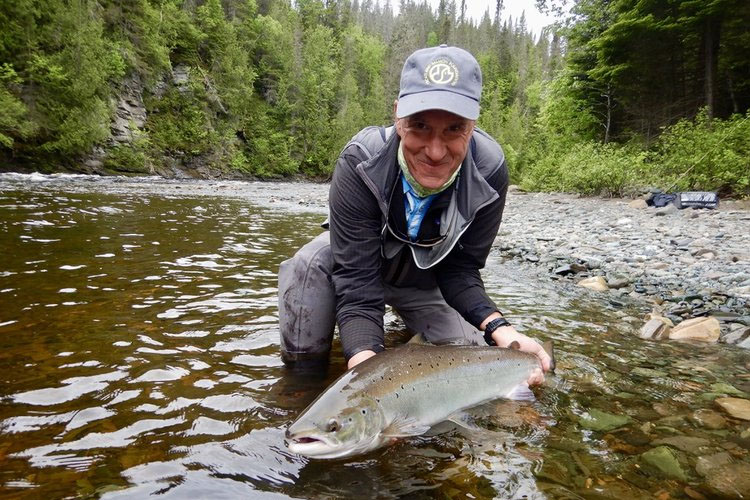 The stunning Petite Cascapedia began her week flowing at 105.2 cubic meters per second and ended at 51.67. These are now fantastic levels for the Petite and boy was she kind to us this week! We have a couple guests who managed to land their personal best! Very proud moments and beautiful memories we are proud and honoured to be part of.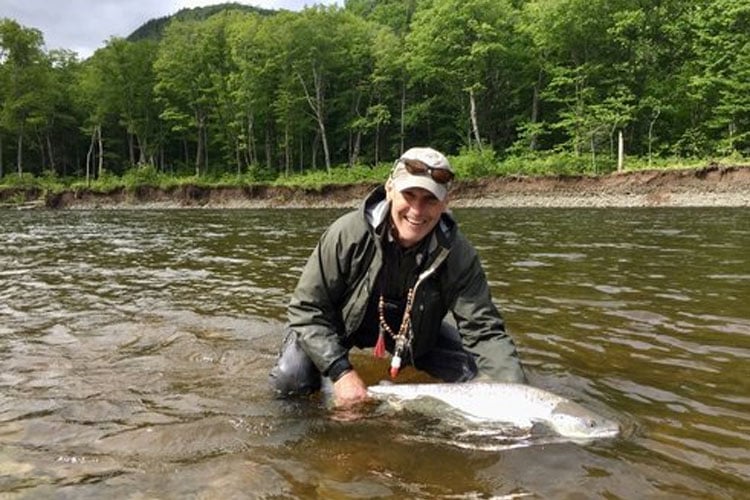 The ever-clear Bonaventure River is now showing her true colors. With the influx of rain and higher water levels, the Bonaventure was a little tainted, but her clarity is now perfection and something again to admire. The Bonaventure River began her week flowing at 120.5 cubic meters per second and ended at 62. These are higher water conditions for June, but we are not complaining! The fishing has been fantastic, and the Bonaventure River has been good to us!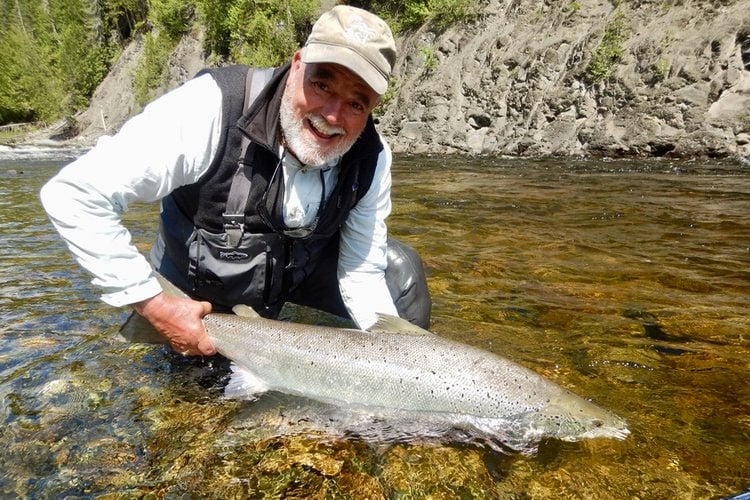 The beautiful Grand Cascapedia River, just like the other two rivers, began her week flowing at 114 cubic meters per second and ended just around 46 cubic meters. The Grand has been very generous to a few of our guests fishing out of Salmon Lodge and Camp Bonaventure this past week! High or low water, salmon landed or a story of the one that got away… the Grand delivers every time!
This week's fly preferences have been the Stone Ghost, Joh Olin, Green Machine, Blue Charm and Watch-Out in a variety of sizes depending on the time of week. On a few of our warmer days, we started getting into some dry fly action with Blue and Green Bombers with a bit of flash… But more of that to come in the next couple weeks!
Here's to Health, Happiness and Tight Lines!
Julia
CONTACT US
Does this sound like an adventure you'd like to take part in? Think you could handle the fish that reside in the waters of Camp Bonaventure and Salmon Lodge? Then why not take a closer look at the tour page, you'll find all the information you need to get you ready for the trip of a lifetime!
If you have any questions, call our offices on 01603 407596 or email info@sportquestholidays.com and one of our experts can assist you with any queries.