Goodbye June and Hello July! What a wonderful week to be on the river and in camp! We've had the pleasure of welcoming back old friends, making new friends, sharing many fishing stories, landed and released some beautiful salmon and enjoyed some mouth-watering meals. What more could you ask for? Mother Nature has been very accommodating with her weather this past week as well. Some days were sunny, others casted over and even a couple days of rain. The perfect recipe for healthy rivers and happy guests.
The Bonaventure River is as beautiful as ever and again produced some great salmon this week. It began its week flowing in the 58.47 cubic meters per second range and ended just around 34 cubic meters per second. These levels on all three rivers are absolutely fantastic for this time in the season!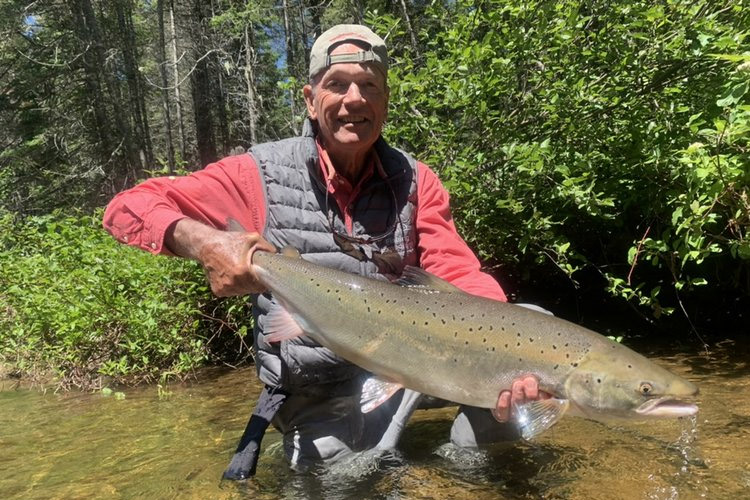 The Grand Cascapedia started its week flowing at approximately 44.3 cubic meters per second and ended at 33.77. These levels are considered average for the Grand as we welcome the month of July. Again, this week, the Grand Cascapedia has spoiled us with some beautiful days and healthy salmon!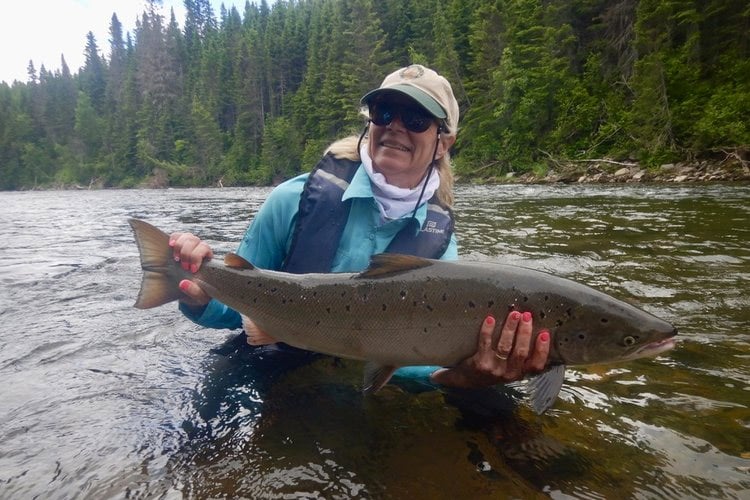 The Petite Cascapedia is currently flowing at levels that are a little higher than normal for this time of the season. She began her week at 49.4 cubic meters per second and ended at 28. This is wonderful for coming into the month of July and every day on the Petite is an absolute privilege.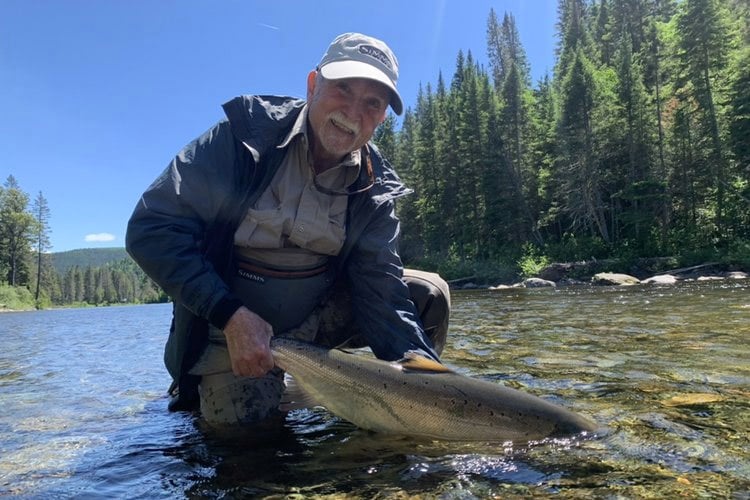 These water conditions call for a great mix of flies. The most productive wet flies this week have been the Stone Ghost, Jon Olin and Green Machine! As for the dry flies on those sunny warmer days, the normal Green, Blue and Dark Brown are working very well, especially if there's a little sparkle added to their tail.
 Here's to Health, Happiness and Tight Lines,
Julia
CONTACT US
Does this sound like an adventure you'd like to take part in? Think you could handle the fish that reside in the waters of Camp Bonaventure and Salmon Lodge? Then why not take a closer look at the tour page, you'll find all the information you need to get you ready for the trip of a lifetime!
If you have any questions, call our offices on 01603 407596 or email info@sportquestholidays.com and one of our experts can assist you with any queries.