It was yet another wonderful week to be in camp and on the river! The salmon were excited and active, the food was mouth-watering, the rivers were in great condition and we were all in superb company. Our guests are leaving here with great stories, beautiful memories, full bellies and a couple more salmon releases to add to their records.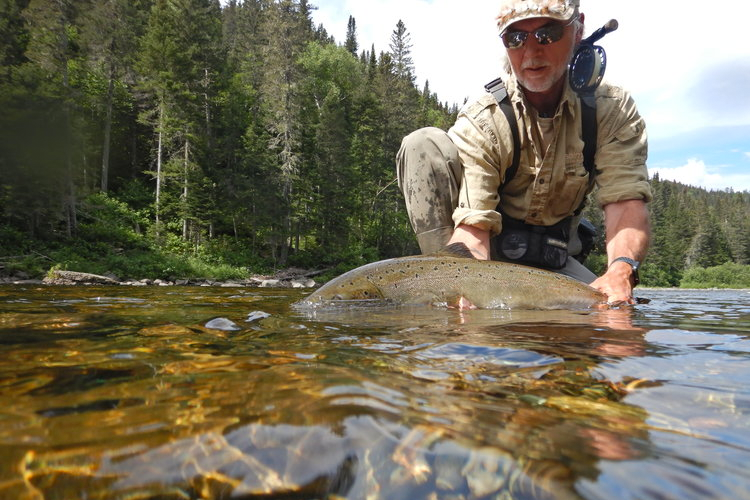 The weather this past week was a mix of everything. We mostly started off with fresh (almost) fall like mornings. Some afternoons were sunny, some were casted over and others produced a fine wind and a couple drops of rain depending on your location. The evenings are now cool and breezy. Overall, it's the perfect combination.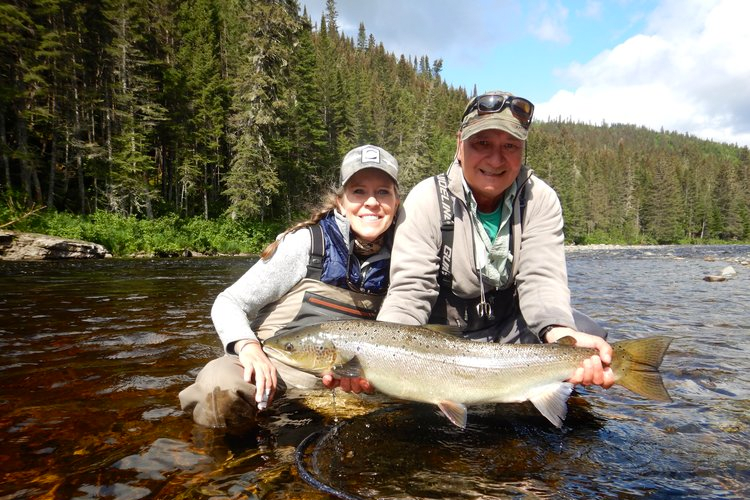 The Bonaventure River is as clear as ever and continues to deliver! The cooler evenings are maintaining our water temperatures in the 50-degree range, which the salmon are loving. The Bonaventure River was flowing anywhere from 12 to 10 cubic meters per second this past week which is completely within our norms for mid-August.
The Grand Cascapedia is in great condition this week. The rain fall we had last week more than tripled its flowing rate from 12 to almost 46 cubic meters per second. This got the salmon moving and excited! As the week progressed, the Grand Cascapedia has settled back to its norm at 14 cubic meters per second – a very comfortable level for this time of year!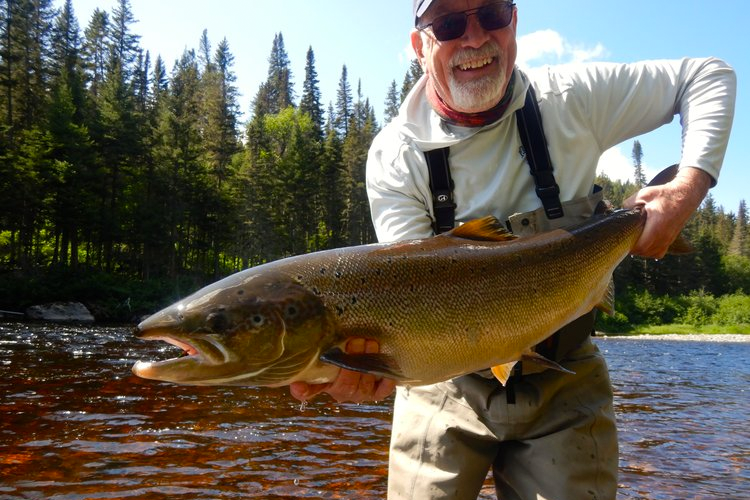 It's always a pleasure to have Michael at Salmon Lodge! Here he is on his first day releasing a great catch back into the Grand Cascapedia! Congrats Michael!
The Petite Cascapedia is currently flowing at 8 cubic meters per second. Although this may seem a little low in comparison to the Boni and the Grand, it is completely normal for the Petite. We've actually released some really great salmon back into the Petite this week and our guides are seeing plenty of salmon in their holding pools.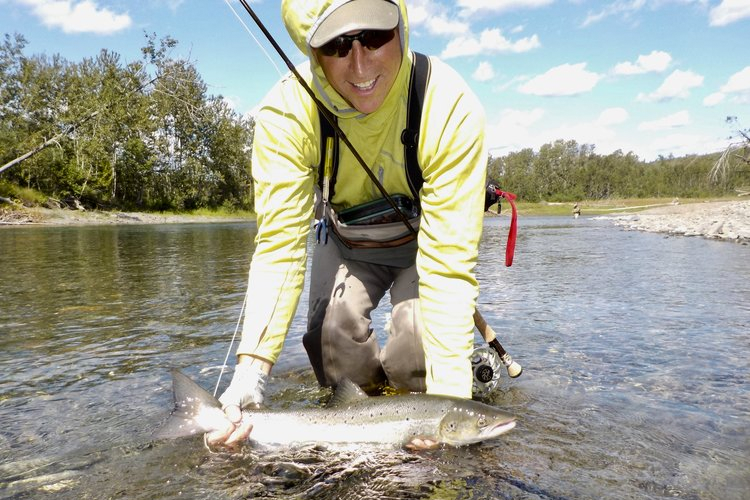 The most productive wet flies this week have been the Stone Ghost, Green Machine, Blue Charm and Green Highlander in sizes 8, 10 and 12. The Bombers in colours Blue, Green and Brown in sizes 4 and 6 are always a hit as well!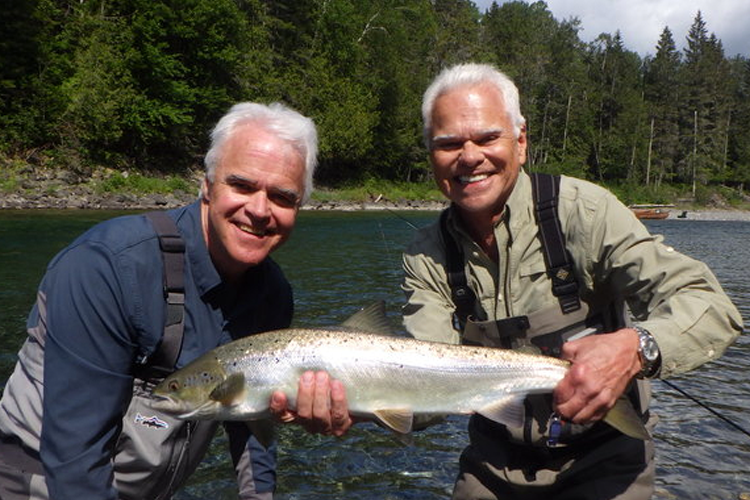 Mac & Dale release another one on the Bonaventure! Nicely done!
All the best,
Tight Lines,
Peter