Welcome back to our weekly river and fishing reports. We are excited to start another season with all of you. The rivers are beautiful and the Salmon even more. Our Guides have been waiting patiently to access the waters. Here's to a fantastic season of fun, laughter, and memories.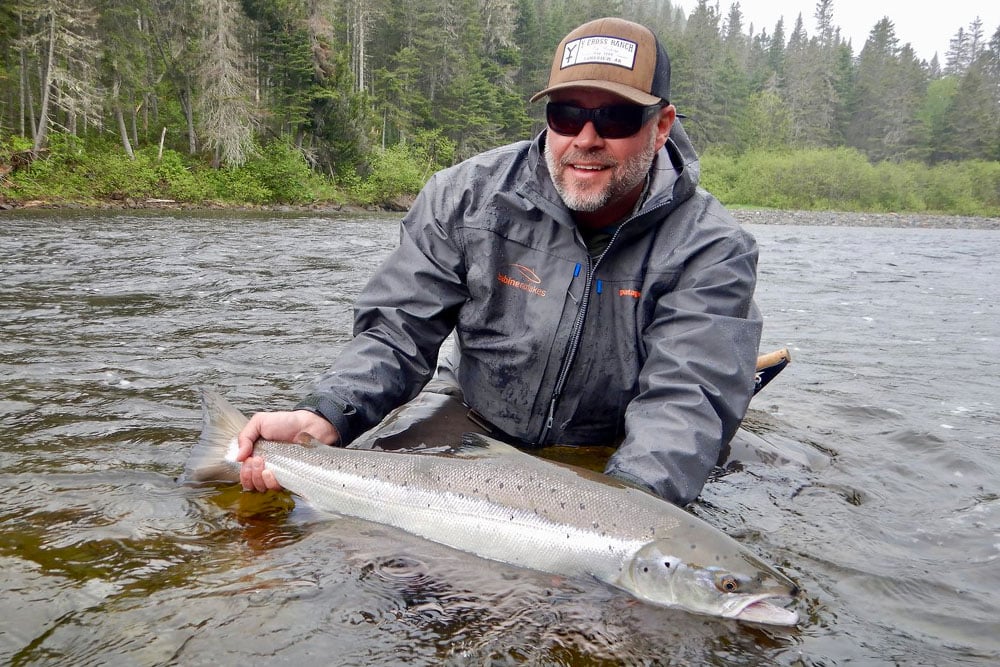 The weather this week was a little colder than usual, and we had a few days of rain, but with a passion for salmon fishing, it does not matter whether it rains or shines; it's about the stories, the Salmon, the rivers, and the beautiful nature that surrounds us.
The first Salmon Landed on the Bonaventure was from our very own Dan Greenberg. You can see the excitement in the picture. What a great way to start the season.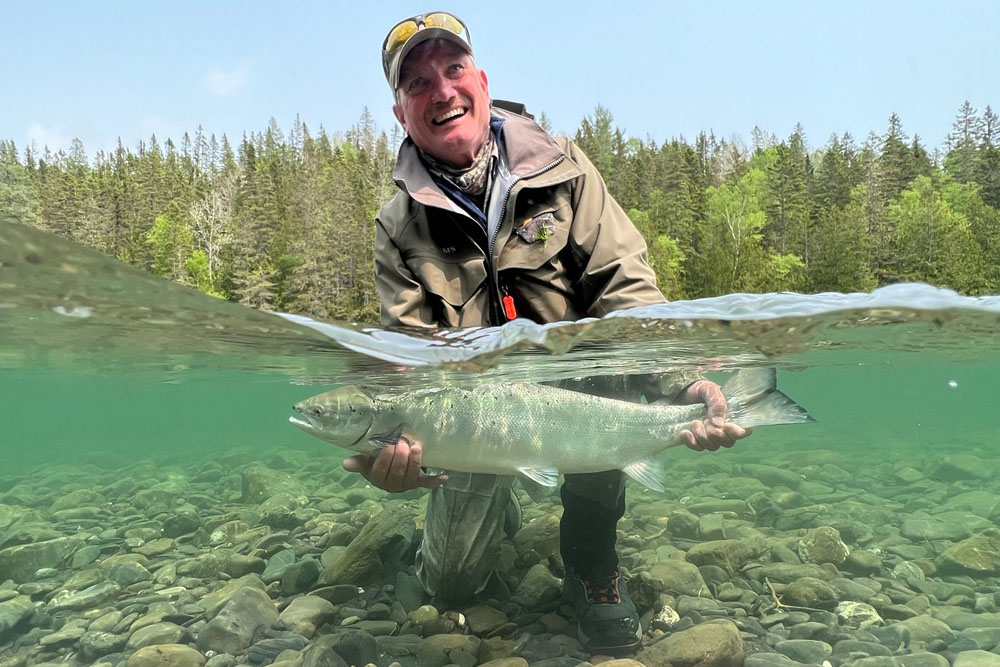 Our first Guests arrived at Salmon Lodge this year for the opening season. Upon opening all three lodges, we had over 30 salmon landed in the first week and lost some. The fish cannot let you win all the time!
Here`s a little information about the three rivers.
The Grand Cascapedia River and the Bonaventure are lower than in previous years but are fantastic. The water levels range from 35 (m³/s) to 60 (m³/s). The rivers are stunning. We are waiting for the Little Cascapedia River, also known as the (Petite) to open on June 15th.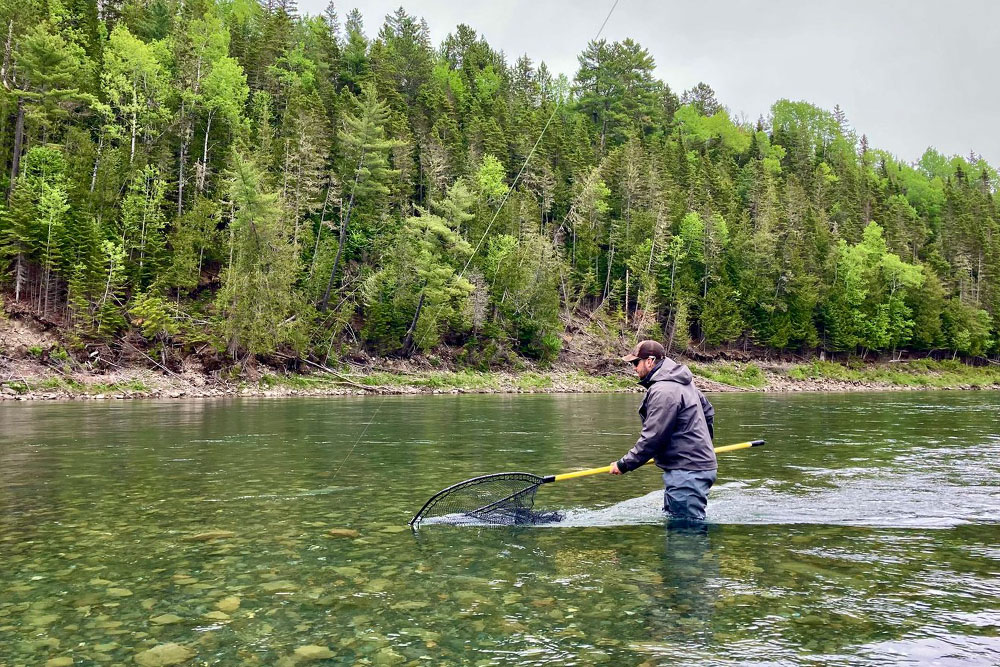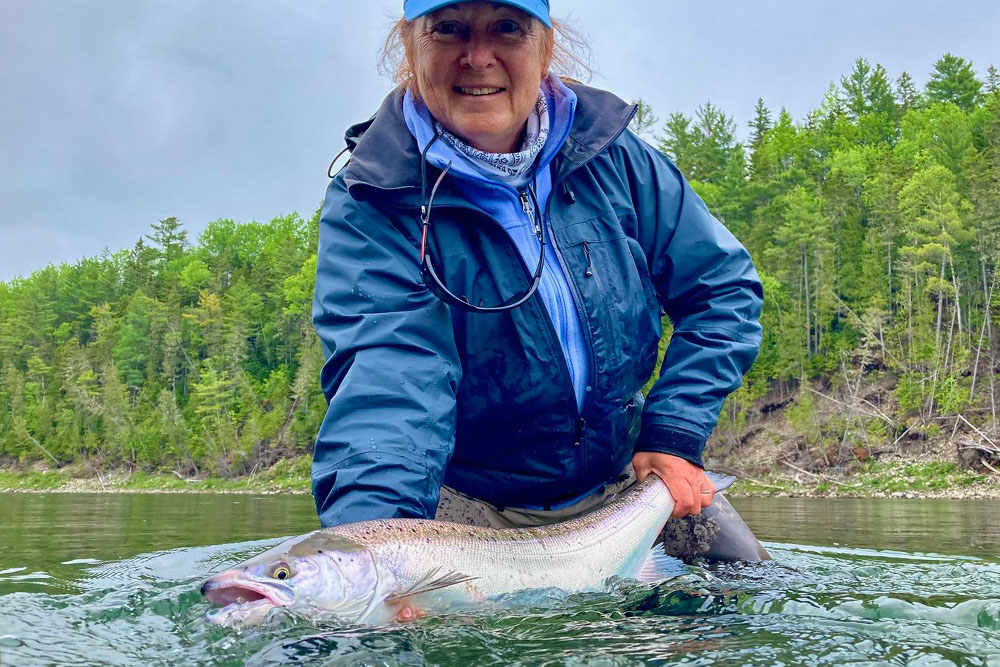 After speaking with multiple guides, we narrowed down the most used flies during the week that worked the best for them. We have the Out to Lunch, the Paul Caron and the Yellow Picasso. These specific flies worked wonders this past week.
We look forward to keeping everybody up to date with these river reports.
Until Next Week.
Tight Lines Kyle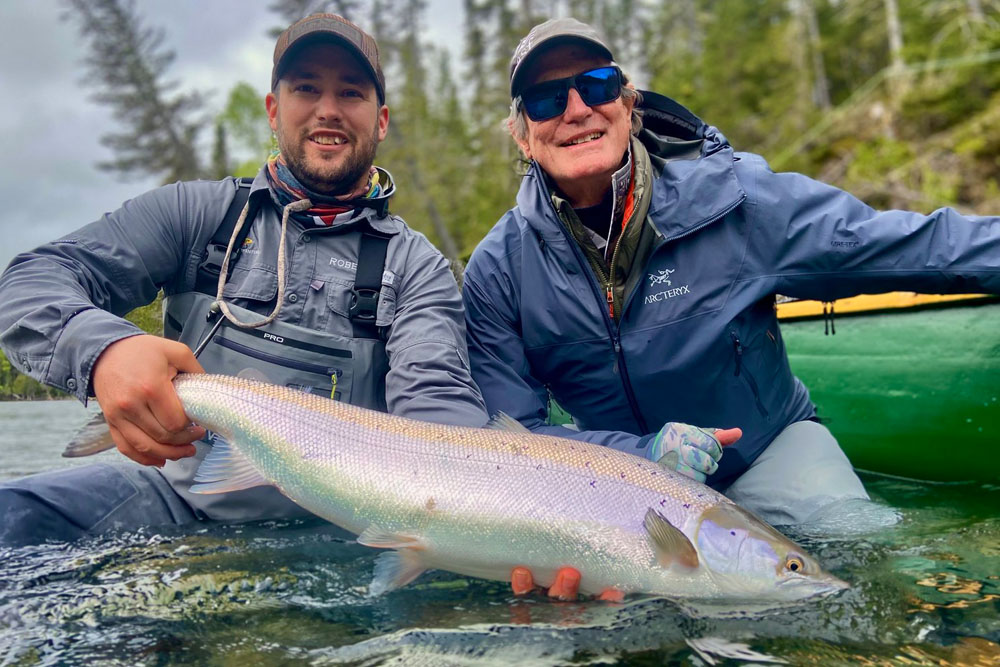 Contact Us
Fancy joining us on a trip to Camp Bonaventure or Salmon Lodge? Then take a closer look at the tour pages; you'll find all the information you need to prepare for the trip of a lifetime!
If you have any questions, call our offices on 01603 407596 or contact us via email at info@sportquestholidays.com, and one of our experts can assist you with any queries.