Fishing continues to be excellent, and we couldn't ask for better river conditions.  Perhaps we were getting a little spoiled with higher-than-normal water levels since the beginning of the season. The weather's been perfect for fishing.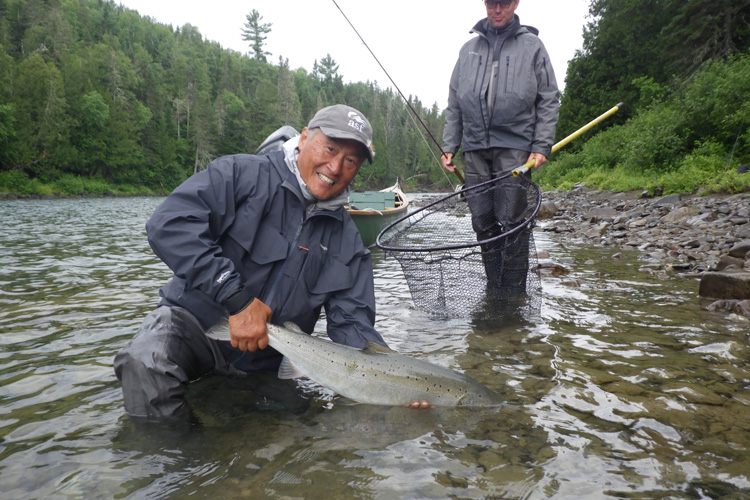 We're still travelling in our boats like we do during the early season. Most of our pools are holding good numbers of salmon. All three rivers gifted us with some great salmon this week. Whether they were successfully landed or just came up to the fly to tease us, the thrill and anticipation was more than enough.
The Bonaventure River is flowing at around 19(m³/s).
The (Petite) Cascapedia is flowing at around 16(m³/s).
The Grand Cascapedia is flowing at around 25(m³/s).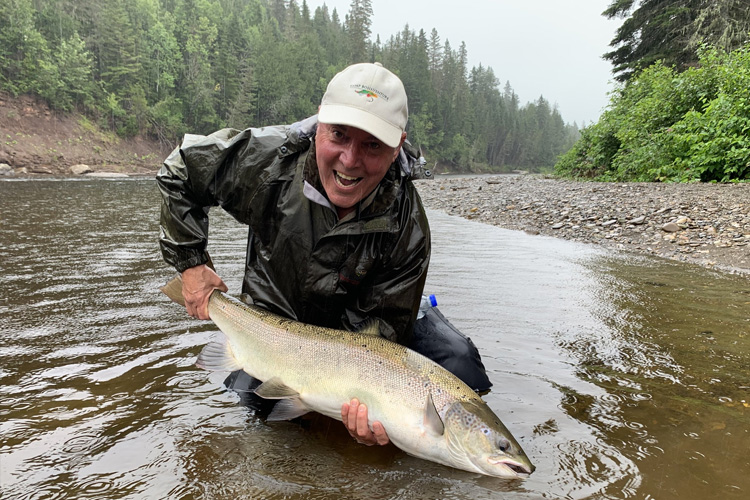 The flies used this week were all over the board. Sizes, colours and types all varied tremendously between the three rivers and changed throughout the week. The only bit of advice I have for now is your guide knows best!
Here's to Health, Happiness and Tight Lines!
Kyle
CONTACT US
Fancy joining us on a trip to Camp Bonaventure or Salmon Lodge? Then take a closer look at the tour pages; you'll find all the information you need to prepare for the trip of a lifetime!
If you have any questions, call our offices on 01603 407596 or contact us via email at info@sportquestholidays.com, and one of our experts can assist you with any queries.