Its the end of another fantastic session over at Å! This really is the lodge to be at the moment as it seems to be producing all of the big Halibut!
Cannon start on Å followed by storm!
Finally, we start to get some of our regular guests and oh how nice it feels. The expectations of being back on Lofoten and going out into the mosque stream cant be put into words.
The week could not have started better. With radiant sun and flat water, we pulled out intending to catch Halibut and it did not take long before things began to get crazy. After the first drift, I hear over the radio that the Germans in boat number 9 have landed 3 fish. Perfect, they're on the hook. I change for the next drift, and immediately we have a Halibut that lifts from the bottom and follows our baits. It hangs for a good while and then disappears from the sonar image. The current is strong today, we had to drive at just over 2 knots and when we approach one of the main peaks of the current, the speed increases to over 3.5 knots. It's starting to get tricky to keep the drift going so I ask the gang in the boat to crank up. And one thing you should be clear about, the drift is not over until all the baits are out of the water. Jonas felt it. He is cranking up and about 30 meters above the bottom and a large Halibut starts to ripple. Jonas' rod bends into the cork and it almost looks like he is on his way over the railing.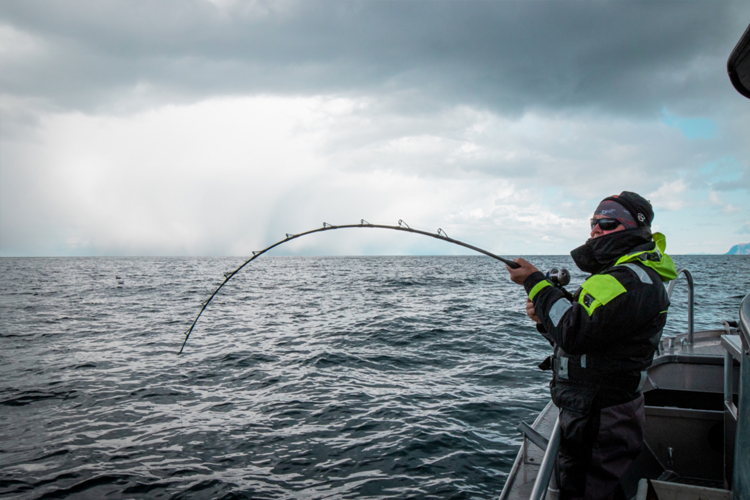 After three turns upside down, the fish can finally be secured. It is a really nice fish and Jonas's first Halibut can be measured at 173 centimeters. After some photography, it is allowed to swim back.
We make another operation and Sigurd gets a nice little heel. After that we pull up and spin fish a little for Coalfish and when the arms are completely exhausted we head towards the camp. Four productive hours on the water.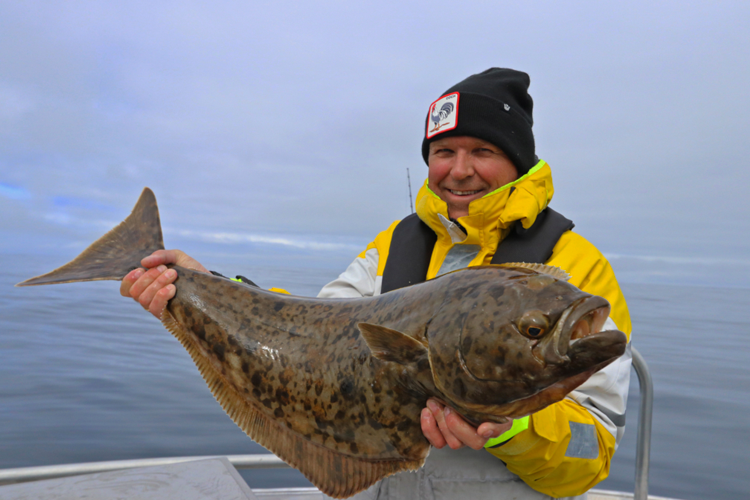 On the way in we meet Alex who is fishing with Uffe, Hagert and Fisher from cwc this day. When these are out on the sea, Halibut are never far away. When they then enter in the evening, we can state that several fine Halibut have landed in glorious weather. The top fishermen this day were 173, 161, 157, 148 and 143. A cruel day simply. After this, unfortunately, really naughty weather rolled in with winds up to 30 seconds meters. It has made us limited in our fishing but better weather is expected and we are tagged to a thousand.
Tight lines,
Andreas and Alex
Contact us
We do still have some weeks available for the 2022 season at A. If you would like to join us at the famous Lofoten Islands destination call us on 01603 407596 or email us info@sportquestholidays.com.
Tight lines,
Paul