Week 19 started with neap tides and ended in spring tides. The weather this week was a mixed bag with the first three days being perfect glass of Seychelles conditions and then a bit of rain and wind towards the end of the week but all and all great fishing conditions.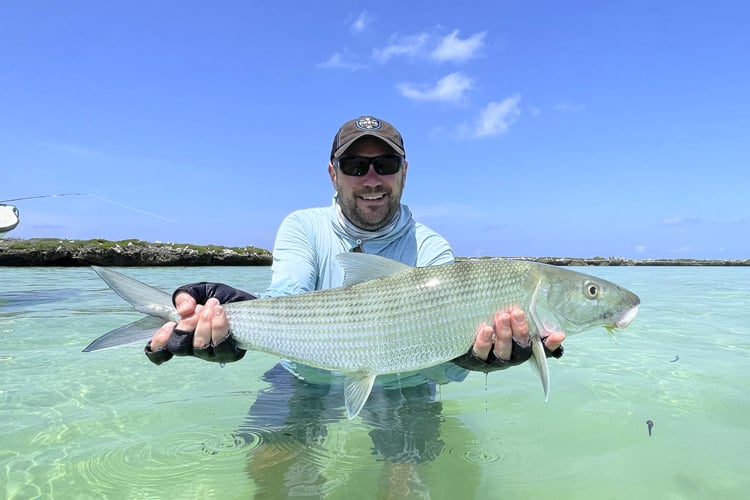 Our angler of the week without a doubt was Julian Grupp who managed to bag himself a 66 cm permit on his first ever cast on Cosmoledo. He then went on to catch a napoleon wrasse during the week as well, which is another special fish to land. The GT king off the week was definitely Connor O'Leary who managed seven GTs for the week.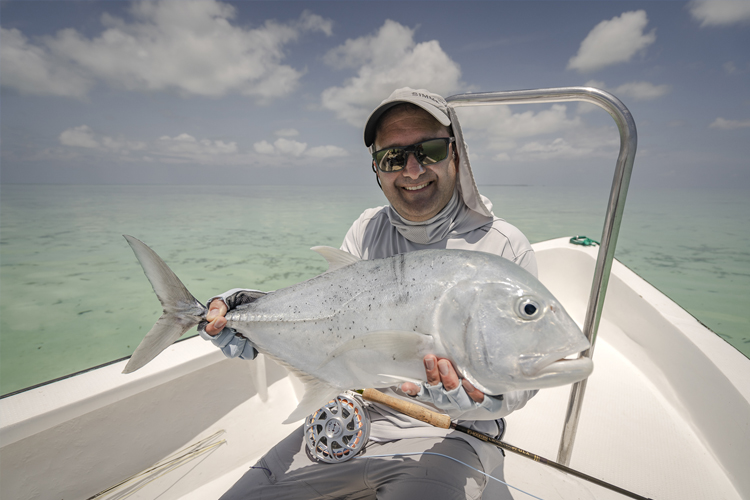 A special mention to Chantal Chone, a long time Alphonse Fishing Company guest, who is more like a family member to the company. It was very good to have her visit us again and see her catch a few fish.
Well done to all our anglers for a phenomenal week of fishing.
Tight lights,
From Alphonse Fishing Company on Cosmoledo Atoll
TOTAL CATCH STATS THIS WEEK:
Giant Trevally 40
Bonefish 23
Permit 1
Tight lines from the Alphonse Fishing Co. Team on Cosmoledo
CONTACT US
If you would like to read more about the fantastic fishing on offer on Cosmoledo Atoll in Seychelles, you can contact our saltwater fly fishing expert Peter Collingsworth on 01603 407596 or via email at peter@sportquestholidays.com. He would be delighted to speak with you.