The week was set on neap tides which is usually perfect for targeting the big fish that call the flats of Cosmo home. The statement rang true with three fish over the meter mark being brought to hand and a total of 68 Giant Trevally for the week.
Richard had an incredible week, he managed to catch five GTs with two of them being over the meter mark at 101 cm and 107 cm. A remarkable accomplishment that we are sure will be engrained in his memory for years to come.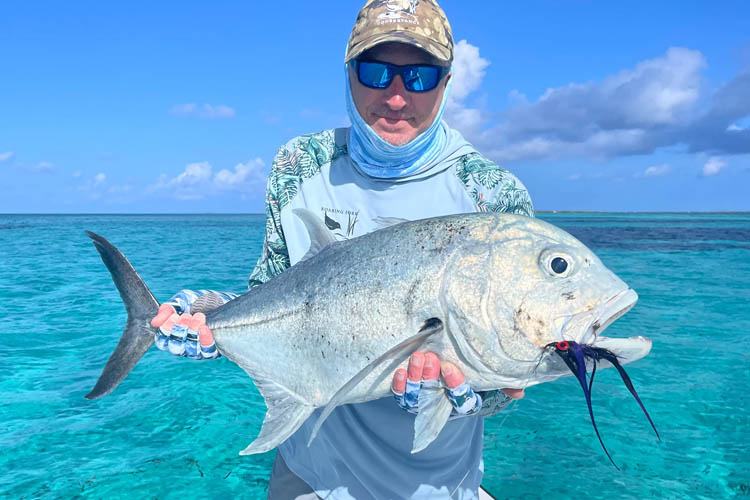 Will did not miss out on the big fish action and managed a 106 cm GT and a total of nine GTs for the week.
Kyle had a great week of fishing, not only did he manage to catch his first GT but he also managed to catch eight for the week an epic first week GT fishing.
Cosmo also produced a variety of other species. The atoll is exceptionally diverse and never lets us forget it!
Stay tuned for the next report from Cosmo!
Tight lines,
Alphonse Fishing Co. on Cosmoledo Atoll
TOTAL CATCH STATS THIS WEEK:
Giant Trevally 68
Bonefish
CONTACT US
If you would like to read more about the fantastic fishing on offer on Cosmoledo Atoll in Seychelles, you can contact our saltwater fly fishing expert Peter Collingsworth on 01603 407596 or via email at peter@sportquestholidays.com. He would be delighted to speak with you.