The month of March was full of pleasant surprises at Crocodile Bay for our anglers in the water: from great weather, calm seas and exceptional fishing! For the last 3 fishing reports I mentioned how impressive the Marlin bite has been this season and it continues to surprise us. The waters around the Osa Peninsula are always good for Blue Marlin but the numbers of Marlin we have been seen recently is incredible. It has definitely been the highlight of the month! We have had many anglers scratch off Marlin off their bucket list. This month alone our fleet raised over 110 Blue Marlin, giving our anglers more than one shot to hook up the fish-of-a-lifetime.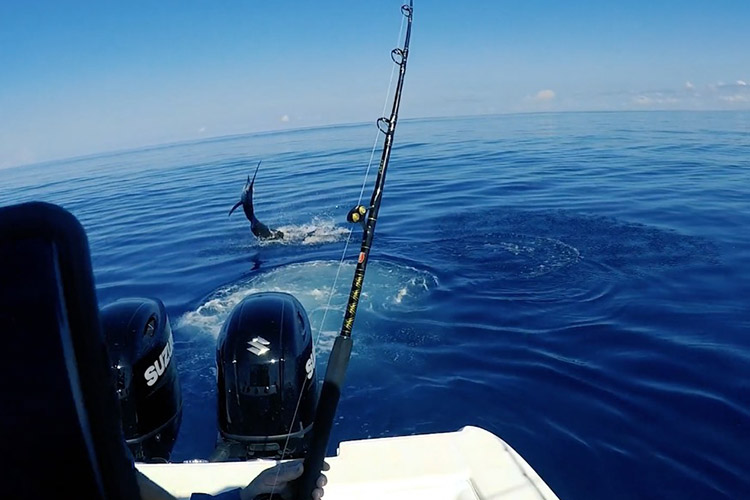 We are coming into the tail end of the Sailfish season but that doesn't stop them from peeking into our spread. Our fleet raised over 450 Sailfish just this month, as well as a couple nice sized Wahoos and a few 100+ lbs Yellowfin Tuna. The inshore bite has been a little slow, but around the Osa Peninsula the Rooster bite is always impressive so what we call slow is catching 1 to 5 Roosters a day per boat. So even though the Roosterfish bite isn't red-hot, our anglers have boated a few good size Cubera Snappers and also a few Colorado Snappers, with the smaller ones making a great dinner.
This March we had a few fly fishing anglers who were targeting Billfish on the fly. This is a huge challenge, but with the guidance of our captains and mates our fly fishing anglers were able to land some good Sails. The biggest challenge of all is landing a Blue Marlin on the fly and for a few of our lucky anglers this dream came finally true this past month!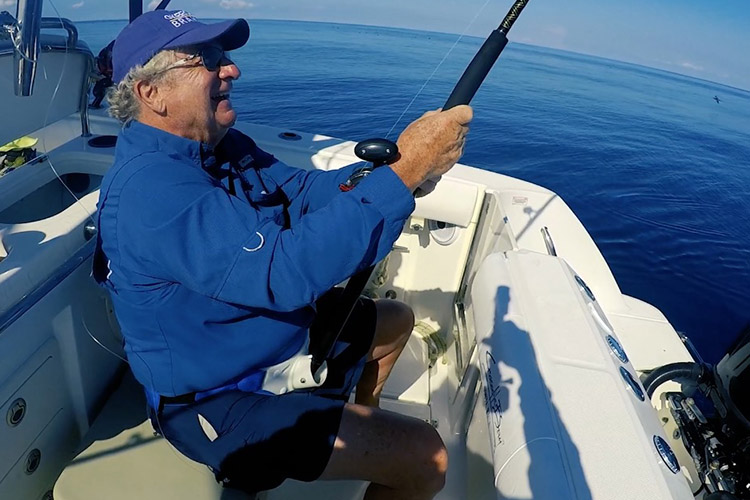 In early March we had the honor to host once again the annual Botánika owners meet'n'greet /fishing tournament, which was a complete success. The tournament is a wonderful way to get to know each other and become good friends. Personally, I have met my closest friends through fishing and fish tales! After sharing some time in a boat with someone who shares the same passion for fishing there is no other direction to take but to become good friends. When you create a strong bond with your fellow anglers, fishing becomes secondary, and the boat is full of laughs and good vibes.
We also had the honor of Mr. Jimmy Grandt of "Grandt Rods" and his group of anglers come visit. Mr. Grandt hosts a yearly tournament here at Crocodile Bay and once again it was a complete success with tremendous fishing and awesome bonding. This group of guys came down here and slayed the fish catching Marlin, Sailfish, Tuna, Roosters and a few good size Snappers which all made for a tasty dinner.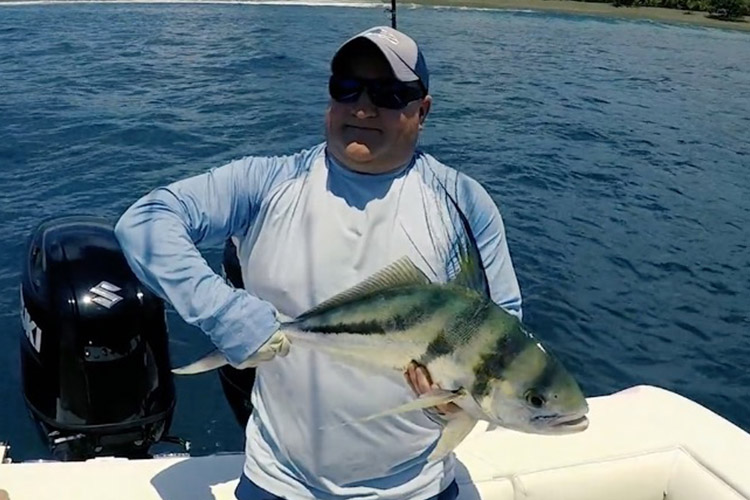 The transition from summer to the rainy season in Costa Rica always brings good fishing! The temperature of the waters and a few other factors combined (like wind and weather) brings the fish up to the surface more frequently. Also the good currents with logs and leaves that washes off from the rivers make some good hiding spots for the bait fish – and of course that's where the big fish likes to hang out to feed, and its easy for our captains to spot those areas.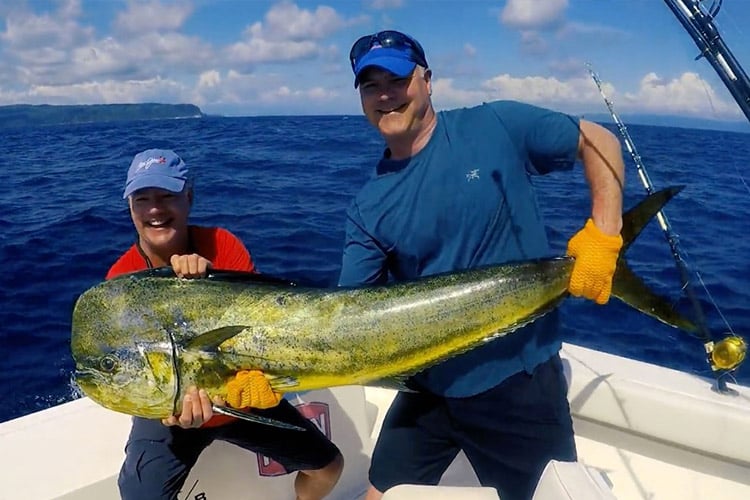 I can already tell April is going to be a good month for fishing so lets skip your everyday routine and pack up your gear to come fish in one of the most beautiful places on earth: Offshore the Osa Peninsula and in our beautiful Golfo Dulce, and or as I like to call it "fishing paradise"! It would be such an honor to host you and pair you with the right fishing crew.
Lets make those reels scream and tight lines,
Diego Camacho
CONTACT US
Crocodile Bay Resort is one of the best bluewater/big game resorts in the world and offers anglers the chance to target a huge variety of species. If this sounds like something you're interested in then you read more on our Crocodile Bay Tour page, or alternatively, you can contact our destination manager Paul Stevens on 01603 407596 or email at paul@sportquestholidays.com who would love to speak to you.