The month of April continued to offer great fishing results due to Costa Rica's long-time conservation battle against commercial tuna fishing boats in our waters. The Tuna fishing for our guests was on fire this month. It's very satisfying to bump into huge schools of Spinner Dolphin that are running with tons of Yellow Fin tuna between 7 and 15 miles offshore. It keeps our client's rods bent and smiles on everybody's faces!
The Billfish action during the past month was amazing, from Blue and Black Marlin to double digits on Sailfish. The highlight was landing three Black Marlin between 300lbs and 500lbs. Even though Dorado season is usually over by now, we are still seeing big bulls that are swallowing our baits like candy.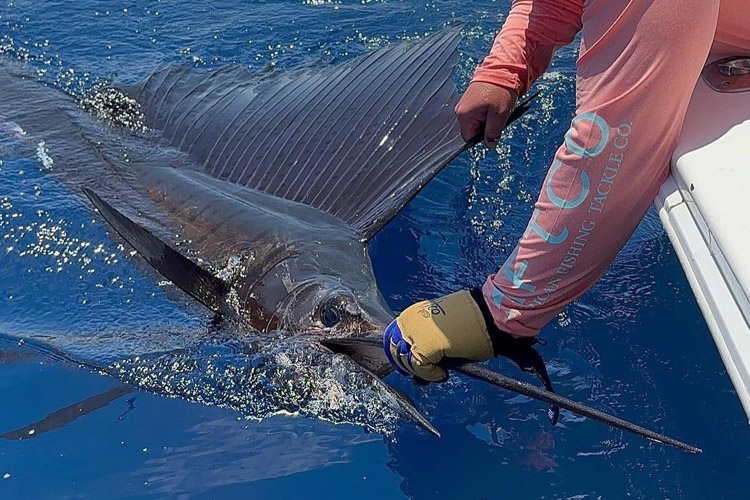 The Rooster fishing has been increasing in the last few weeks, with a slow day landing between 3 to 7 Roosterfish per boat. On a good day, we are landing between 7 to 15 Roosterfish in a day ranging from 20 to 50 lbs. The fully-grown 50lbs+ Roosterfish are also being targeted with patience and perseverance.
Cubera Snappers are one of the more challenging fish to land due to their strength, and in the month of April, we had a few lucky anglers who were able to land a few monster Cubera snappers ranging between 25 and 50 lbs.
We hosted the Manasse family for 3 days of fishing, and they had a blast reeling in Sailfish, Marlin, and loads of Tuna. Lucas, the host of Hoge Wild Adventures TV show, also visited Crocodile Bay, where he was able to land monster Yellow fin Tuna, Blue Marlin, Black Marlin, Dorado, Sailfish, and some trophy size Roosterfish. Lucas then blessed our pool bar with an authentic country acoustic guitar concert that had all our guests (as well as staff) yelling and screaming in appreciation!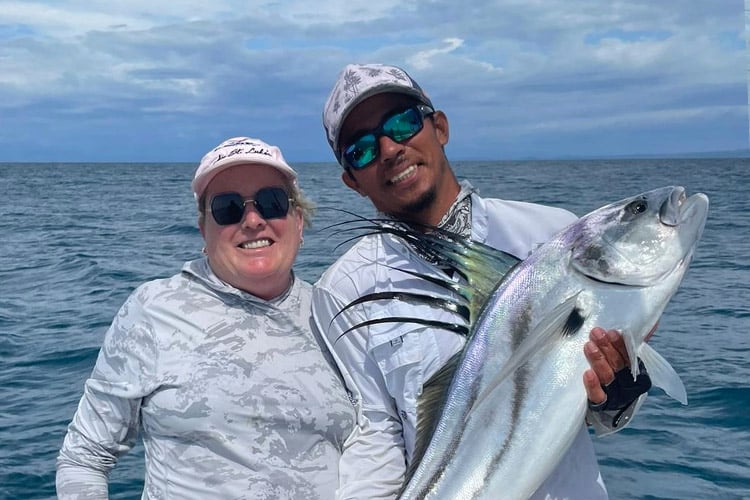 This is the time of year that many anglers love to come fishing with us as the transition from dry season to green season increases the chances of landing that bucket list fish you have been looking for. The rains bring flotsam and jetsam (cover) for baitfish, which means an all-you-can-eat buffet for the big fish. So, if you don't mind a little bit of rain every now and then in the afternoon, come down to Crocodile Bay in May for some excellent fishing and the opportunity to create lifetime memories with your loved ones. Give us the opportunity to show you some excellent fishing!
See you soon on the Osa Peninsula and Crocodile Bay.
Diego Camacho
Crocodile Bay Fishing Director
CONTACT US
Crocodile Bay Resort is one of the best bluewater/big game resorts in the world and offers anglers the chance to target a huge variety of species. If this sounds like something you're interested in then you read more on our Crocodile Bay Tour page, or alternatively, you can contact our destination manager Paul Stevens on 01603 407596 or email at paul@sportquestholidays.com who would love to speak to you.