We have been enjoying our normal tradewinds this week, which has shown in excellent fishing due to an influx of sargassum that had a lot of fish working the reef side of the islands. We found fish consistently and generally had fish to work all day out there. They weren't as consistent about eating, but life can't be perfect! All in all, a great week to be in Belize.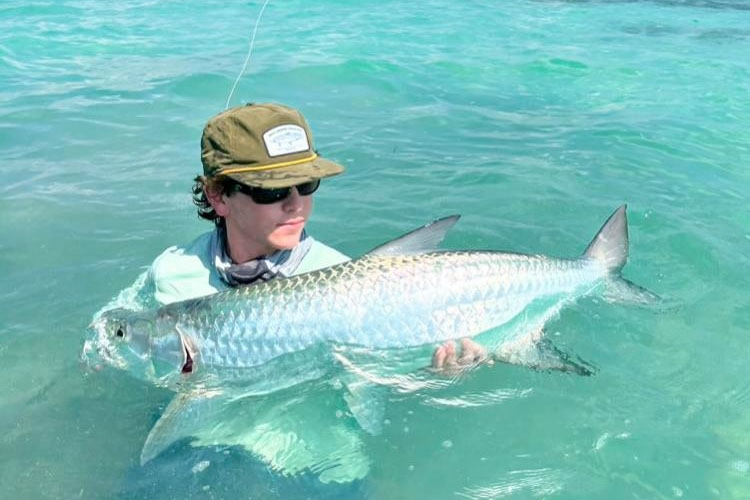 WEATHER
Normal trade-winds from the east from 8-16 mph. Sunny to Partly Cloudy, temperatures in the low to mid-80s. Precipitation: light to none
Wind
E/SE 11-18 Mph. Gusting to 23 Mph
Air Temp
Hi mid-80s to high 70s
Moon Phase
Waxing Crescent March 14, New Moon March 21
Sunrise / Sunset
Sunrise 6:02 am Sunset: 6:01 pm
WHAT GUESTS WERE CATCHING
Bonefish
Good numbers of Bonefish (186) were landed, averaging 2 to 3 lbs, with several ranging from 3 to 6 lbs
Permit
12 this week.

Tarpon
11 landed.

Other species
Mangrove Snapper
Grand Slams
Two slams this week.
CONTACT US
If you would like to learn more about our stunning lodge in El Pescador, make sure you take a look at our tour page for all dates, pricing and availability. If you have any questions regarding any of our other saltwater fly fishing destinations, get in touch with our team on 01603 407596 or via email at peter@sportquestholidays.com.