There is no other way to say it, but weather conditions were very tough nearly the entire week at El Pescador. Tip of the hat to our guides and anglers who found fish in rain, dark skies and high winds. Jeff B. and Capt Jeo pulled off a Grand Slam late in the week.
WEATHER
Rain part of the week with strong winds and clouds.

Wind
ESE 20-30 Mph

Air Temp
Mid 80s F

Moon Phase
Waxing crescent

Sunrise / Sunset
Sunrise 5:46 am Sunset: 6:06 pm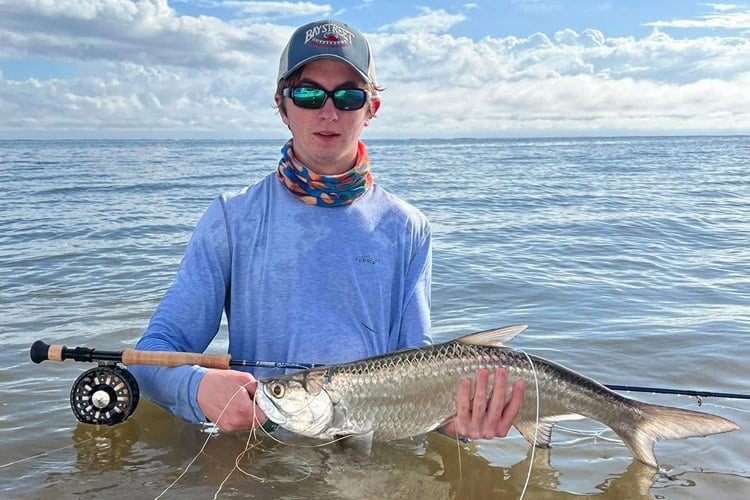 WHAT GUESTS WERE CATCHING
Bonefish
About 140 bones were landed for the week, most were in the 2-4 pound range.

Permit
6 Permit landed this week.
‍
Tarpon
5 Tarpon landed this week.

Other Species
Rounding out the week our anglers also landed some Jacks, Snappers, and Barracuda.
Grand Slams
Jeff B with Capt Jeo slammed under very tough conditions.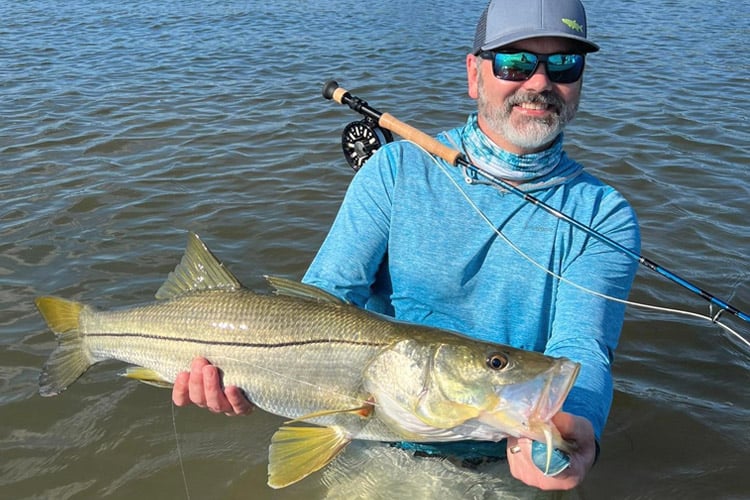 FLIES THAT WORKED
Bonefish
Christmas Island Specials in gold, pearl and pink sizes and Crazy Charlies in pink and orange. Sizes 4, 6 & 8.

Permit
Mantis shrimp, rag head crabs, Bauer crabs and Flexo crabs.

Tarpon
White Tarpon bunnies, chartreuse and black-purple Tarpon Toads in sizes 2/0 and 3/0.
CONTACT US
If you would like to learn more about our stunning lodge in El Pescador, make sure you take a look at our tour page for all dates, pricing and availability. If you have any questions regarding any of our other saltwater fly fishing destinations, get in touch with our team on 01603 407596 or via email at peter@sportquestholidays.com.