Another fantastic week of flats fishing has come to an end on Farquhar. We enjoyed great weather, with lower wind speeds and clear skies providing great sight fishing conditions. Tidal wise we start on neaps which built towards a new moon spring tide. This provided a variety of wading opportunities as well as large movements of water in and out of the atoll as the week went on.
A total of 21 GTs were landed this week. John Duty III landed the largest GT of the week at 90cm. Mike Becci, first time fishing the salt, came in a close second with an 87cm fish. Jarret Duty landed four GTs and so too did Colin Taylor. Gary Horican landed three, John Duty JR landed two, as did Craig Derby and Tom Gray. Eric Meyer landed one.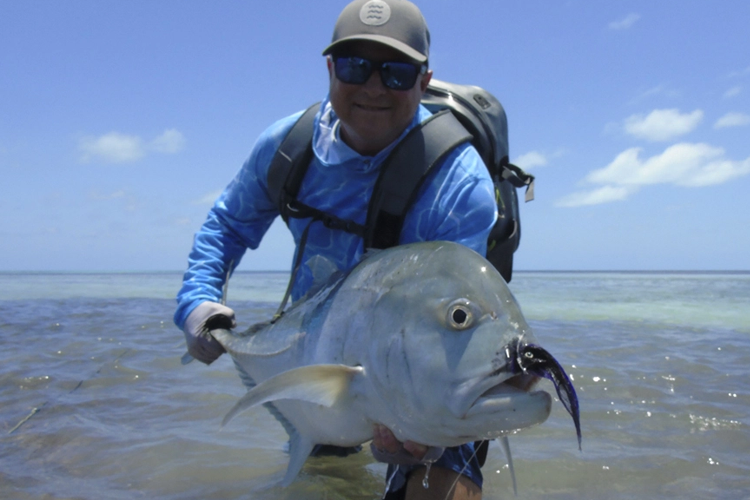 Besides the great GT fishing, the rest of the flat's species were active. Six Triggerfish were landed, including Craig's personal best 60cm Yellow Margin. Mike landed a massive Moustache Trigger of 56cm. Colin got a 54cm Moustache Trigger which was his first and to top it off Jarret managed a Yellow Margin and a Moustache in the same day!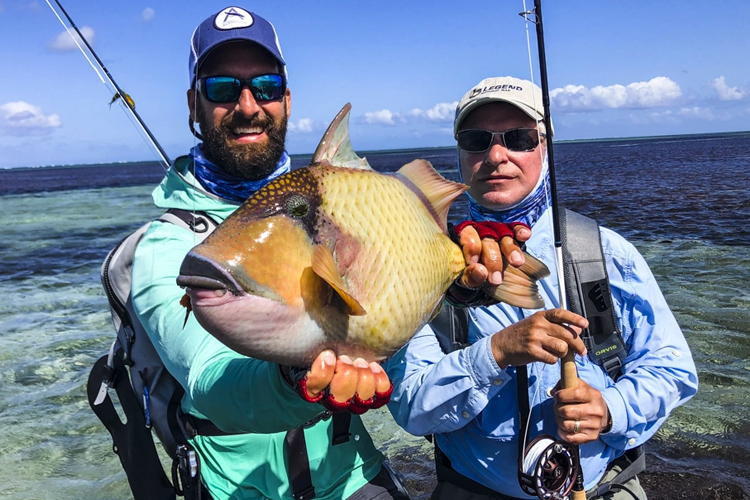 Thirty-four Bonefish were brought to hand during the week, the largest being a huge 68 x 38cm fish landed by Eric. Also, a big shout to Eric on his first-ever Indo Pacific Permit…what a special fish! A personal best Bonefish was also landed by Colin.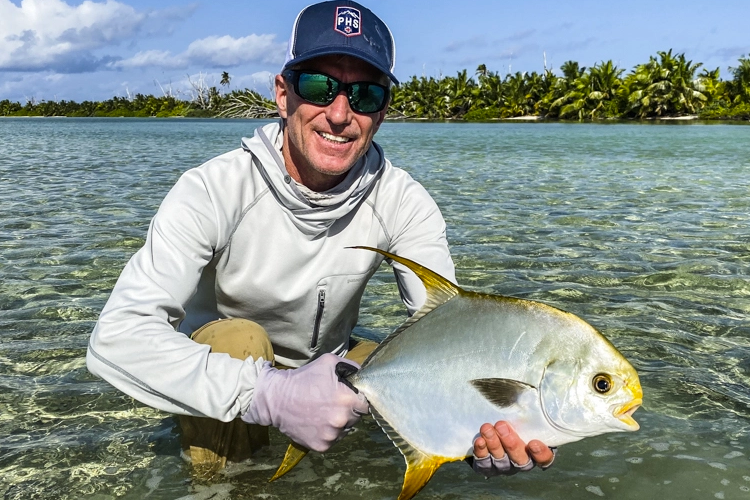 Two Bumpies were landed this week, one by John Jr…. on his first cast! Another great fish 0f 93cm was landed by Tom the Donkey Grey. The Bumpy was part of a slam, our first of the season! Congrats to Tom our top rod of the week!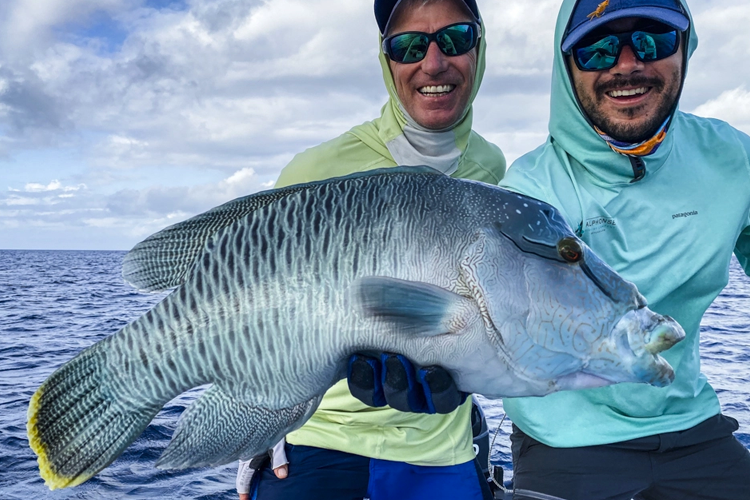 Our first Sailfish of the season also made to the boat, Jarret landing the huge fish. Congratulations!
Thanks to all our guests for an incredible week of fishing! From the flats to the blue water, this week guides and guests dominated the fishing!
Until next week,
Tightlines,
Peter