After last weeks success, the new group of anglers from South Africa were very eager to keep the momentum going.
The first evening we decided to fish the pushing tide around sunset with good success. Decent size jacks & barracuda kept the guys busy, but once the sun dipped below the horizon, the real action started. At last light we could see tarpon moving into the surf but only once we were in complete darkness, would the reels start screaming. I must admit, the sight of shoaling tarpon hunting in the surf at twilight is quite something to behold, and would bring even the most experienced angler to a shivering halt.
It didn't take long for us to hook into our first tarpon, and this set the tone for the remainder of the week. We got treated to this spectacle every evening and the guys ended up landing 9 tarpon in the surf, ranging from 25 – 75kg.(I'm not even sure how many we hooked and lost).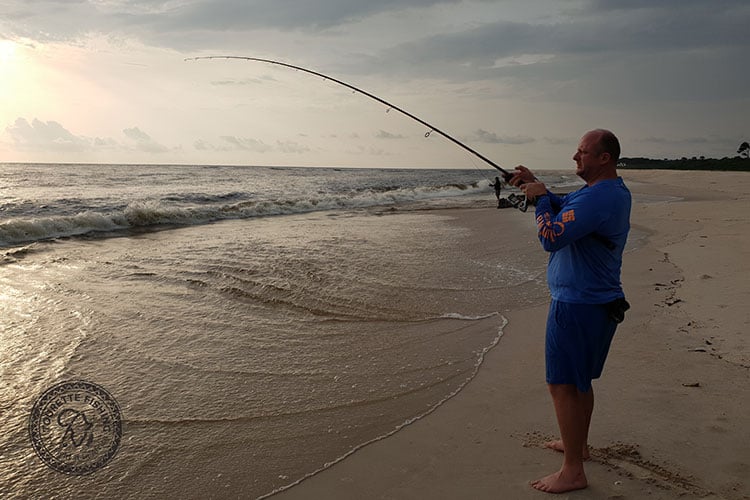 In between all the tarpon, we managed to land some really great snapper and threadfin as well as a couple more good jacks.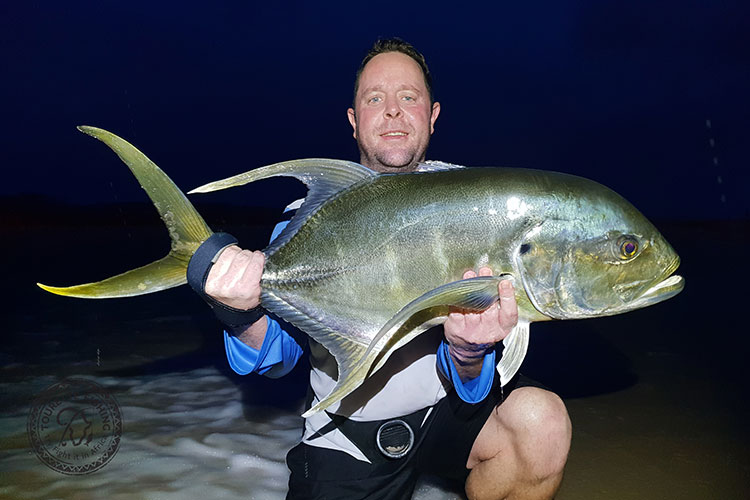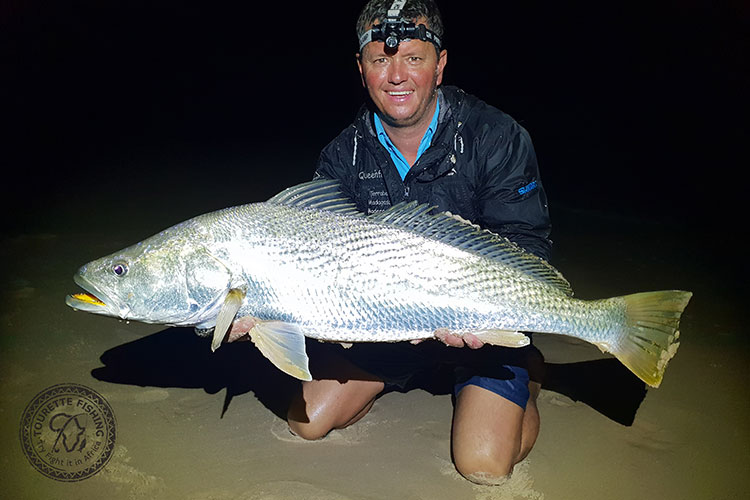 On a fishing front, it was a really great week but the highlight for myself though was all the birding and forest walks we did in between the fishing sessions. The guys were all keen birders and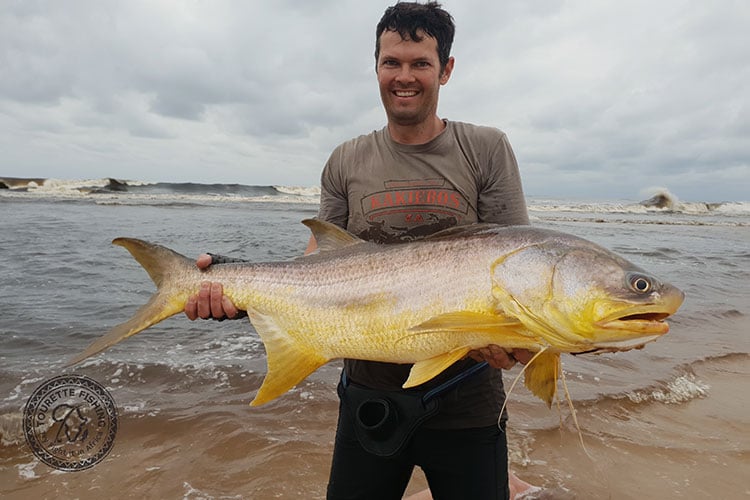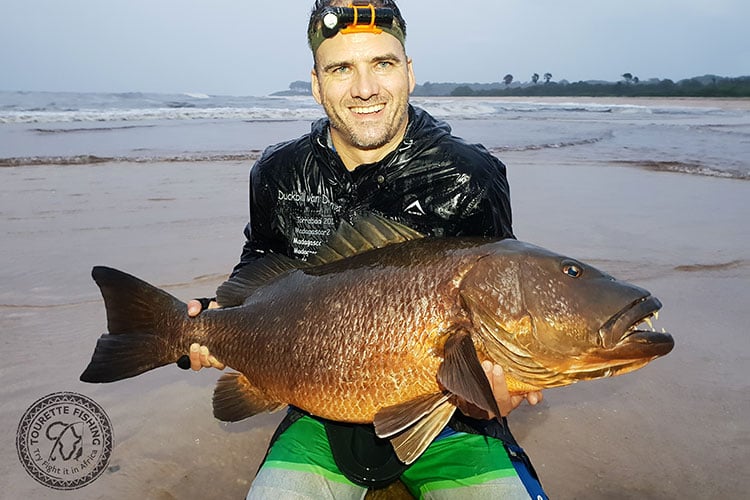 We had some great sightings of pels fishing owl, white-bellied kingfisher, African finfoot, to name just a few. Then on the jungle walks, we got treated to superb sightings of red river hogs, plenty forest elephant, forest buffalo, and even a chimpanzee sighting.
All in all it was a great week and it will be interesting to see what the next week will hold, but I guess only time will tell.
Till next time,
Ewan
Thanks Ewan for a truly spectacular report and if any lure angler is reading this, we are sure that you will soon realise that this has to be the best location around to catch truly huge fish from the shore!! We have very limited rods left for the new 2019 season so if you fancy a little peice of this amazing action then get in touch on 01603 407596.