This July, our fishing guests at Crocodile Bay were greeted with pleasant weather featuring mostly sunny and calm days and experienced adventures both on and off the water. July was another fantastic month for tuna fishing here at Croc. Bay with a few 100+ lbs yellow tails brought to the boat and the dinner table. The month closed out with a big bang featuring a few more huge tunas and a collection 50+lbs dorados caught in the blue waters offshore. The billfish bite has been a little slow, but the tuna and dorado action made up for the elusive billfish keeping our anglers busy reeling in some of the hardest fighting (and tasty) fish out there.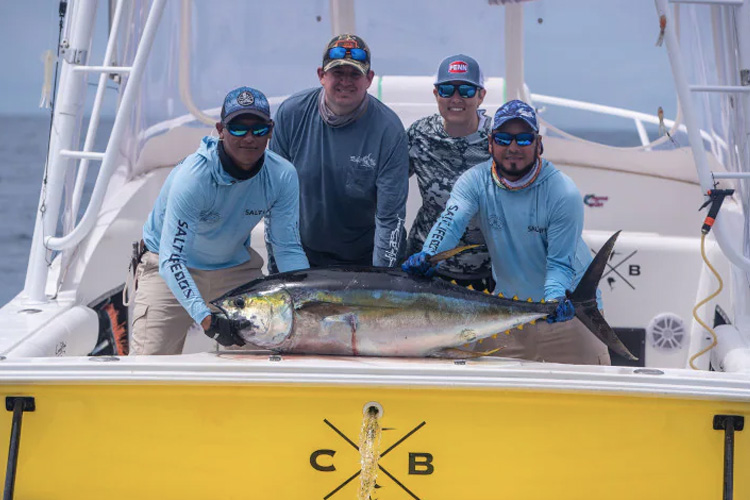 This month's tides have introduced some wonderful inshore fishing for our angling guests. Successful fishing styles varied from drifting live baits off the stern, to casting a variety of artificial lures like poppers, plugs, and minnows to the fish below. Many guests experienced the huge adrenaline rush of seeing their poppers being chased down and attacked by pumped-uproosterfish, Cubera or Bluefin Trevaly and more than a few were caught and released on topwaters this month. The inshore fishing in July seldom disappoints, and for as long as I have been fishing this area, I've found that the rainy season brings good inshore fishing with the bigger snappers coming out to play. There were a couple 30+lbs cubera snappers released this month along with a few Colorado snappers that came out for a nice picture and were released safely into the water to fight another day.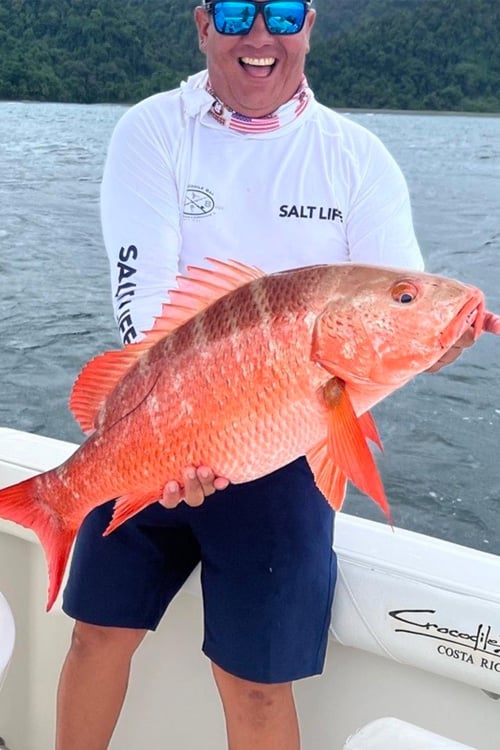 We are finding that vertical jigging has become a very productive method of fishing here at Crocodile Bay- both fast pitch or slow pitch- and it is providing strong results over the past few months. Our guests have had success jigging for sportfish like amber jacks, all kinds of snappers, pompano, dog tooth tuna, varieties of groupers and rod bending big yellow fin tunas. We invite you to Crocodile Bay to experiment with jigging ether offshore or inshore and have great results. Your dream fish is waiting for you.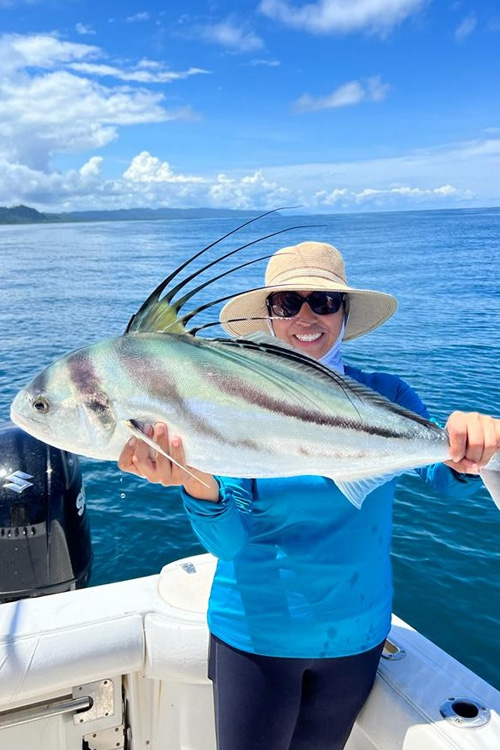 Crocodile Bay has always been popular with companies looking for an amazing location with top-rate fishing for corporate retreats and incentive travel. This month we had the honor to host Don Young and Craig Stephens and their corporate group as they arrived to experience some of the treasures the Osa Peninsula holds and one of the best fisheries in the world. If you are looking to host your extended family and friends, or a corporate retreat, we can make you look like a rock star! Give us a call and reserve your adventure now since dates are getting booked fast.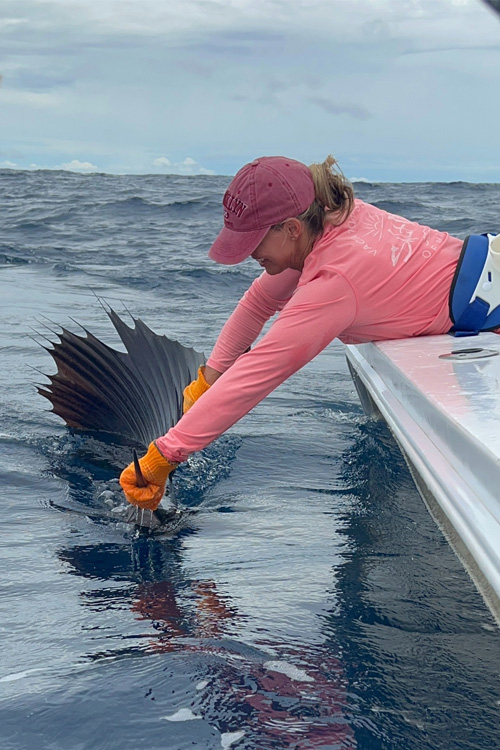 The month of July has given us multiple fishing opportunities with a hell of a tuna bite, fairly calm seas, and very good weather to be out on the water fishing. Exciting news! We already getting reports from our captains of the first humpback whales coming in to the golfo dulce with their calfs as close as 3 miles away from our resort. If you haven't had the opportunity to witness these majestic animals– it should be on your bucket list. It's amazing to see up close whales and their offspring in the wild swimming together; with the mother teaching the calf how to swim and hold its breath. Please give us a call and we'll get you out on the water for some whale watching and fishing this summer and fall. Come down to Crocodile Bay– your adventure awaits.
Diego Camacho, Fishing Director.
CONTACT US
Crocodile Bay Resort is one of the best bluewater/big game resorts in the world and offers anglers the chance to target a huge variety of species. If this sounds like something you're interested in then you read more on our Crocodile Bay Tour page, or alternatively, you can contact our destination manager Paul Stevens on 01603 407596 or email at paul@sportquestholidays.com who would love to speak to you.