After another tough week of weather in Havöysund, we saw an absolutely fantastic end. The penultimate evening was a flat mirror sea and the last day's fishing was looking good. We have had the camp full of guests who have done their utmost all week to maximize the fishing and once we have come out we have caught good fish.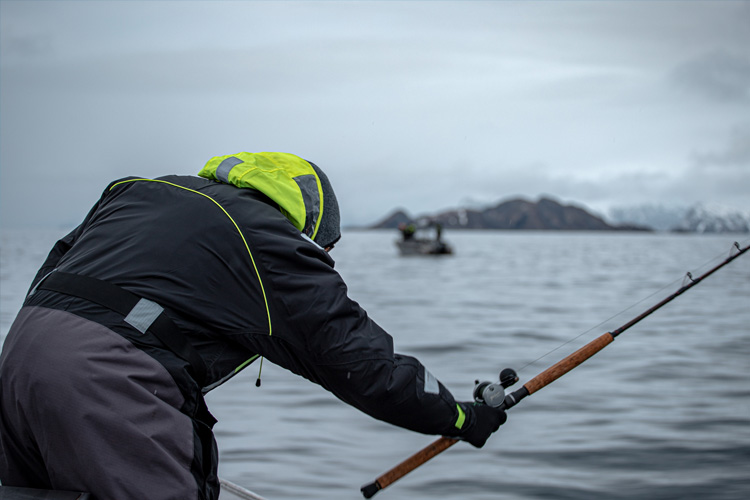 The first day's fishing was a bit of a rough start and the Cod fishing was really on fire out there, lots of fish came up but we unfortunately waited for a little too long and the heavy southerly winds came in and the day was a bit short, but before we started moving home, boat 5 , who had started fishing for Halibut, got a real cannon drift and caught a super nice Halibut of 160 centimeters. I drove the Dutch this day and we only drove for Halibut, with a small 70 centimeter starting the fishing for us directly on the first drift.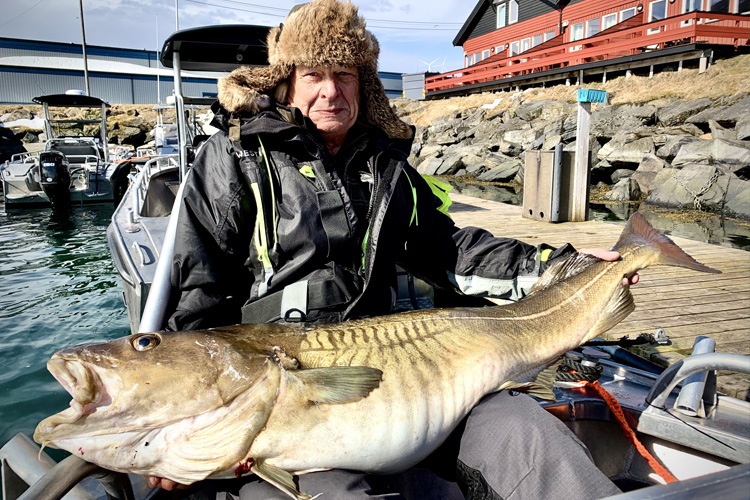 After only a little while later it was the other boats turn and they managed to land the first Halibut of their lives at 128 centimeters. This really started the energy in the boat and the drift I put up after, would turn out to be really good. Last week at the same spot I had a really nice Halibut that followed my jig on the sonar, it was in a small gutter I had logged on the plotter, I remembered exactly where it was and when I managed to get the perfect drift down in the same gutter, a fish was there that now wanted to bite. So after a few intense seconds, the fish hit and we finally stood with a steady rod bend and a fish rushing at full speed. Everything went according to plan and after a messy fight in the strong wind, we were able to measure a nice Halibut of 165 centimeters.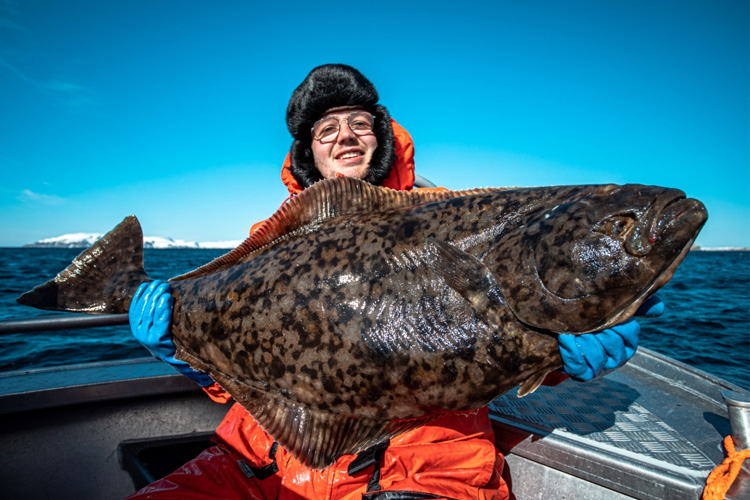 The next few days were a bit puzzling and we only fished for about half a day as it was really windy at times. On Saturday, which was such a good day, the boys in boat 12 did not drive many hours out on the Cod before they were satisfied, because not only did they get a lot of fish, but also an absolutely fantastic Cod of 137 centimeters and weighing 23 kilos! Lots of fun and it was nice to see one of the big toads. Boat 5 that had returned back to its good Halibut spot from the first day hooked a big fish, which offered a steady fight! In full control, the boys landed the fish and measured it to a nice 174 centimeters!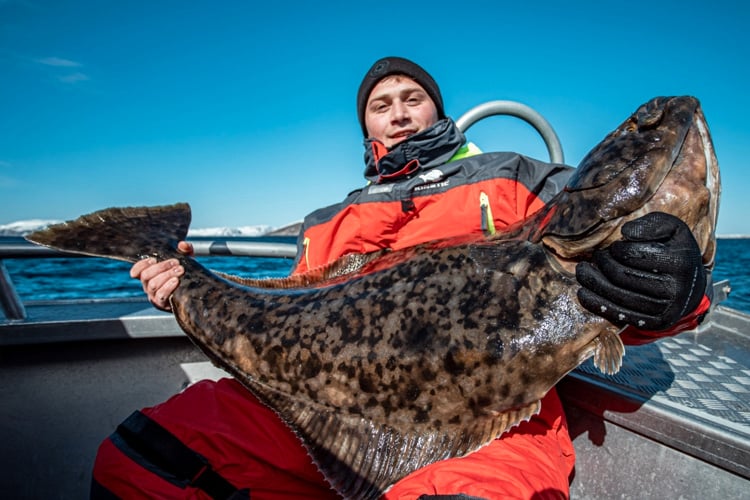 During Monday's fishing I had a really tough day with the guys in the guide boat, we went out a little later because it was windy during the day and planned to go to bed during the evening. Already on the first drift in the strong wind we hooked in a really big Halibut, the fish just stood still and lifted its head a few times without us being able to move it, then the fish set off towards deeper water and in the middle of the rush the hooks lost their grip … A little later we changed places when the wind and the current became too hard, and in calmer water, we then hooked a really fat fish again, but this time after standing with a sharp bend in the rod and trying to lift the fish, unfortunately, the line broke…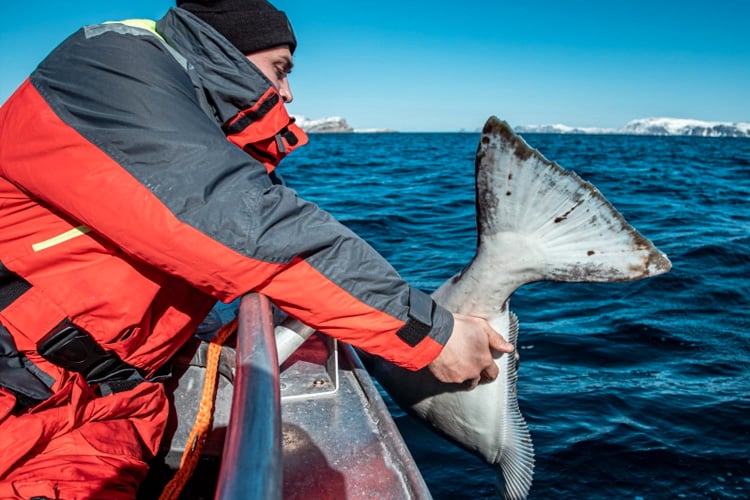 We felt how the day slipped out of our hands but then we were incredibly happy when the forecast was correct and it turned to mirror clear sea in the evening. We steered the ship to new hunting grounds to let the evening's fishing be spent on untouched land. The first drift on the spit felt hot and it did not take long before the first Halibut came into the sonar, it went up to one of the jigs and hit it but unfortunately Marcus missed that bite, but the fish remained under the jig and chose to go up and bite it again, and this time sat counterattacked! It was a euphoric feeling in the boat and after a fun fight we could measure Marcus' first Halibut to 123 centimeters.
The last day was a bit like previous days, mixed fishing for Cod and Halibut but Boat 5 did well out in its special place this day too and managed to poke up 4 nice Halibut between 110-130 centimeters which was absolutely fantastic as an end to a nice week.
Tight Lines // Douglas Dahlberg & Andreas Hugsén
CONTACT US
If you, like many others, have ever dreamt about fishing the prolific waters of Havoysund and would like to know more information on how you can join us, you can contact our sea fishing specialist, Paul Stevens, on 01603 407596 or email at paul@sportquestholidays.com.