We've had a really great end to the week here in Havöysund. We have had mixed fishing and mixed weather during the week. The Cod fishing has been great with a lot of fish, but the Halibut fishing was really difficult at first, but after the full moon this weekend, they started and bit like crazy. We have also received a lot of nice Cod as bonus catches during fishing.
When we finally got out properly on Monday after being blown in on Sunday, the focus was fully on the Halibut and we found a great spot that delivered three fish of 140 and 141 centimetres, as well as one of the same size which unfortunately came loose at the edge of the boat .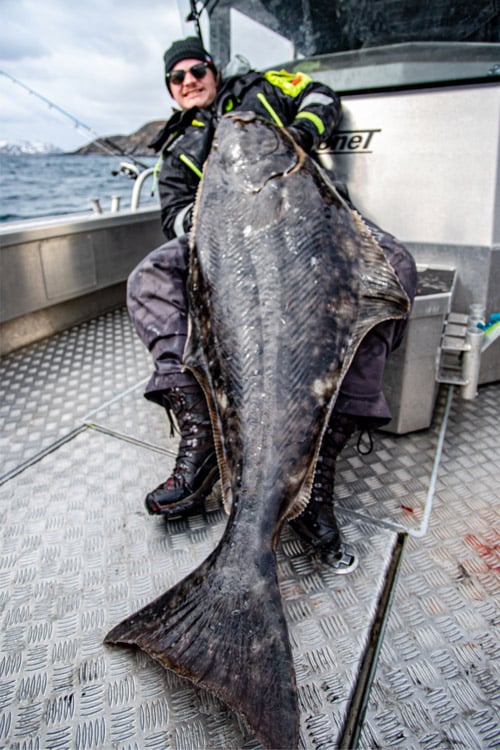 A nice fish of 141 centimetres, I unfortunately had to lift quickly and safely into the boat as the messy conditions prevented me from pulling the landing hook through and the fish was super loose, so it would most likely have come off or damaged itself if I hadn't the. It swam briskly away again after a quick measurement and photograph. The newly bought halibandit jigs from the shop the night before did the trick and we caught all the fish on them.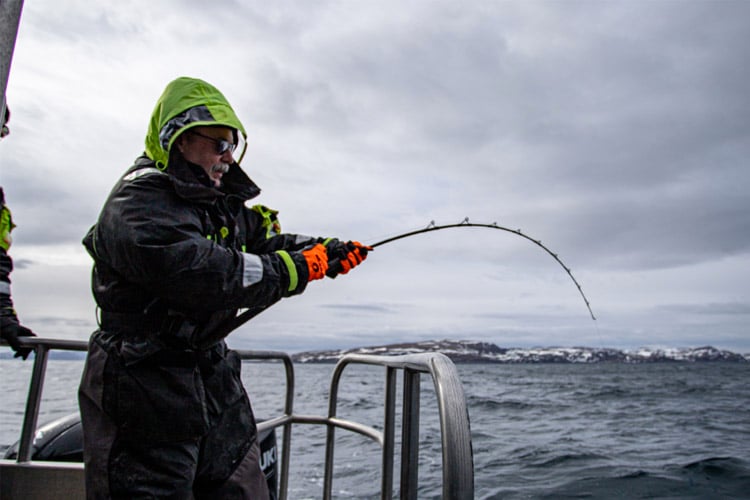 The last day continued in the same vein with a magical mirror-like sea. The boys lured several fish of 110-130 centimeters and had a really fun fishing. The guys in boat 3 had a very unusual and somewhat strange experience when they found a dead Sperm Whale lying low and floating out at sea, we can of course only speculate on the cause of death, but hopefully it died a natural death of old age. Great experience even to see one of these giants so close to the boat and see its true size!
Tight Lines// Douglas & Andreas
CONTACT US
If you, like many others, have ever dreamt about fishing the prolific waters of Havoysund and would like to know more information on how you can join us, you can contact our sea fishing specialist, Paul Stevens, on 01603 407596 or email at paul@sportquestholidays.com.