The week up here has been fantastic in many ways, and at times, we've had to battle the forces of weather and sometimes fished on a glassy sea. The weather has been spinning around and changing rapidly throughout the week, back and forth, but we've still managed to fish really well and get out on the sea every day, except for Sunday when we only managed a few hours in the morning. Fishing had to be interrupted at nine in the morning, and we spent the rest of Sunday on land. However, that was enough to catch some nice Halibut just outside the harbor, with a top catch of 141 centimeters this morning.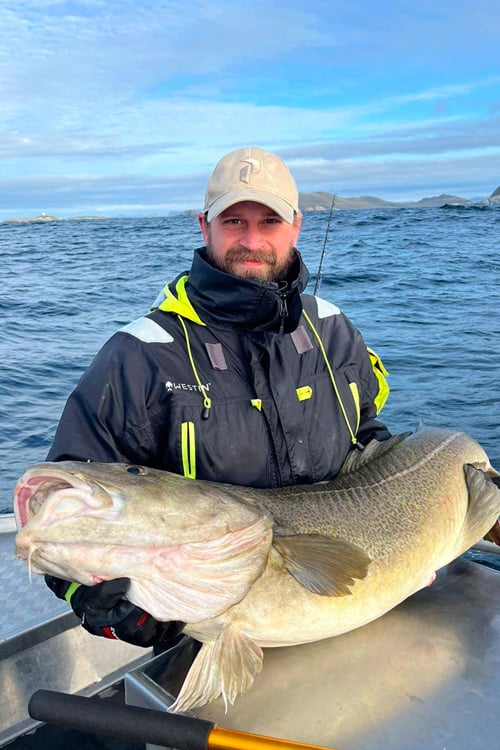 We've been able to reach some really good cod spots on a couple of occasions, and even further into the fjords, we've found plenty of Cod in somewhat smaller sizes but still nice fish between 5-10 kilos. However, when we went further out, the Cod were numerous and large. Last Monday, we had some really good catches of large Cod in a couple of different areas, with the top catches being one at 22 kilos and another that looks to be in the 20-kilo class but wasn't weighed.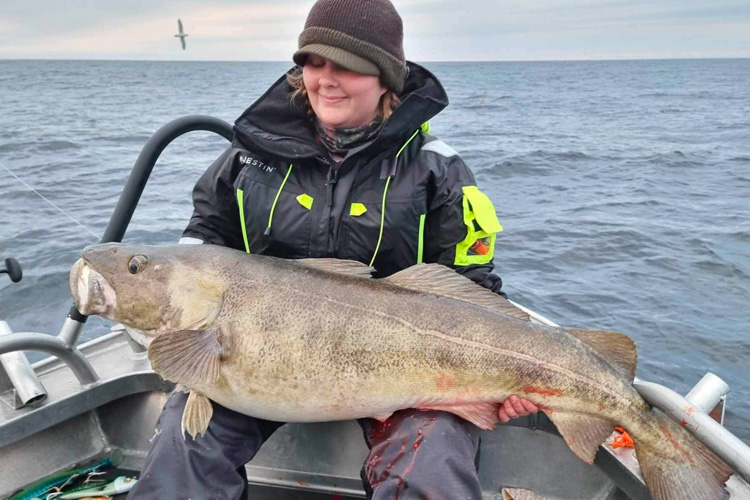 We also caught some big Halibut during the week, and at times, quite a few of them. The biggest catches were even more special when I took the guys on boat 12 at the beginning of the week. They hadn't really succeeded in Halibut fishing during their trip here last year. But on this day, they managed, and around lunchtime, they hooked the dream fish at 172 centimeters, a fish that, by the way, was one of the wildest I've seen. It went down to the bottom many times, extending the fight significantly and giving the angler a real workout. It was also followed up by a nice meal-sized Halibut at 106 centimeters on the next drift.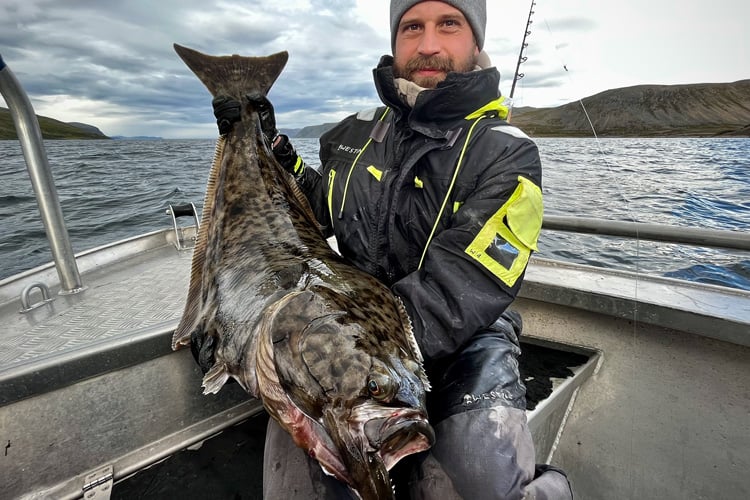 Our Finnish guests were three guys, with only one of them having visited us before, and they managed to land a superb 160-centimeter fish, which, of course, they thought was absolutely fantastic. They told me later how thrilled they were with this amazing fishing. I myself managed to catch a really sturdy fish at 186 centimeters when one morning we were on a glassy sea, fishing over a promising shoal. I did some spinning fishing and occasionally pulled in some catches when I saw that the baitfish were thinning out on the fishfinder. This fine fish became the 'so far' biggest spin-fished Halibut of the season at the camp. The Tobis-imitating jigs have truly been outstanding, and it's amazing to see such big fish going for such small baits, like the one that took a 150-gram Sandy Andy.
//Douglas & Andreas
CONTACT US
If you, like many others, have ever dreamt about fishing the prolific waters of Havoysund and would like to know more information on how you can join us, you can contact our sea fishing specialist, Paul Stevens, on 01603 407596 or email at paul@sportquestholidays.com.