It's been a fantastic past week at the camp. We had some great guests and enjoyed some nice days at sea.
Although the cod fishing has yet to really start, we did have some success with the Dutchmen catching some nice fish between 10-15 kilos.
We've mostly been chasing after Halibut and had a fascinating night when many of our boats ran all night. Ellen caught a nice fish and set a new personal best of 157 centimetres! Towards the end of the week, Ulf got a good bite on his bait fish and managed to land a massive specimen of 174 centimetres, setting a new personal best as well!
We're excited to see that summer is finally approaching, and the forecast for next week looks amazing, with low winds and lots of sun. We can't wait to see what we'll catch next!
Tight Lines, Douglas & Andrea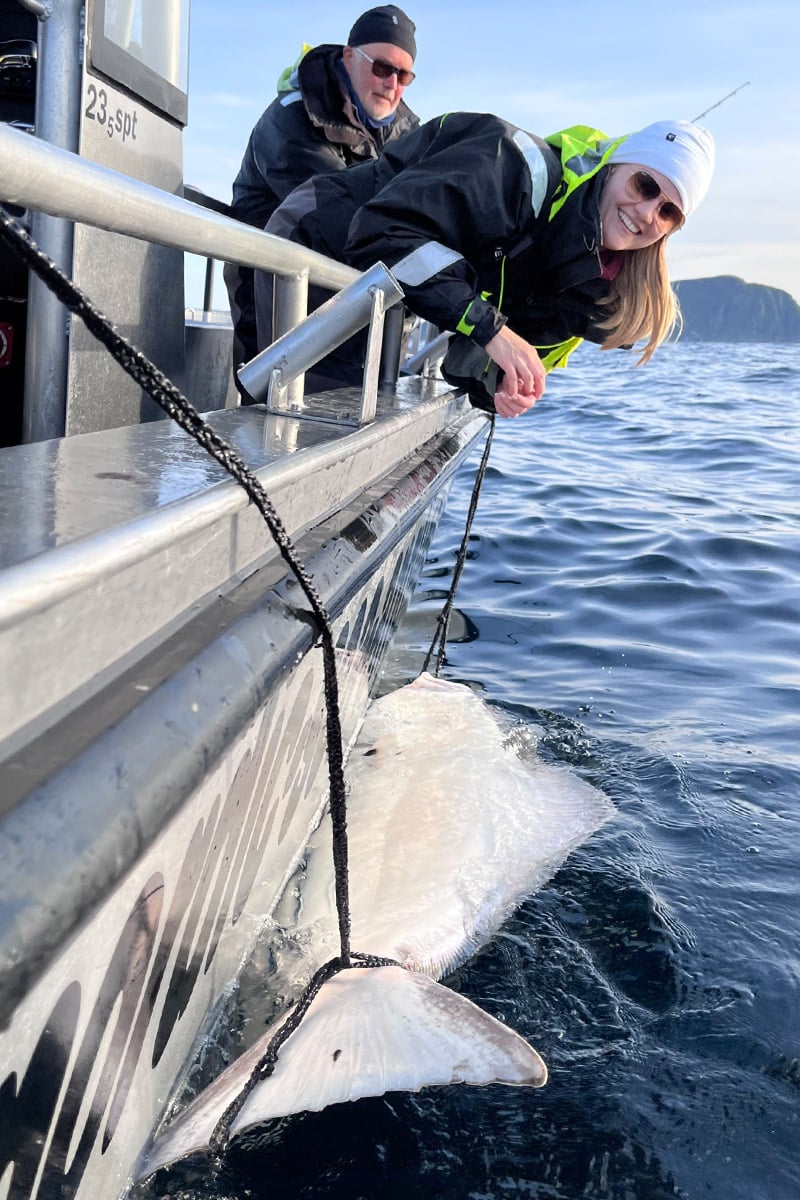 Contact Us
If you, like many others, have ever dreamt about fishing the prolific waters of Havoysund and would like to know more information on how you can join us, you can contact our sea fishing specialist, Paul Stevens, on 01603 407596 or email at paul@sportquestholidays.com.