Another week was over in Havöysund, with very varied weather. It could snow one second, and then the sun could come out the next. A tough week, but the one who tries always gets their reward in the end. The mixed fishing has been good when given the opportunity to head to the northern edges.
This week the guide boat was not out, so it became land service for us. Otherwise it was full camp. At the beginning of the week, it was nature that had to decide to push strong northern winds. All the boats got out and fished in the immediate area, which unfortunately did not give any major results. But the forecast for the week looked good towards the weekend so it was just a matter of waiting until it was time to fish on the northern edges.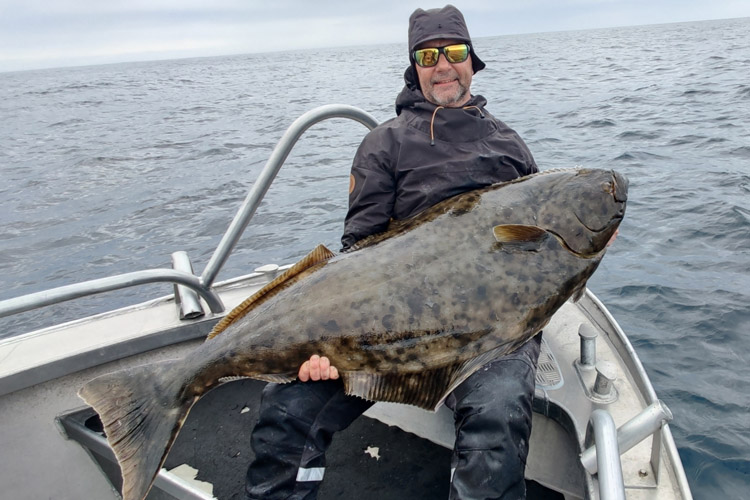 Then Friday was finally here. The forecast showed 3 m/s winds all day and sun, so all boats went to the north side and there, the goal was clear for all the boats, good mixed fishing on the north side. As I said, the goal was clear and everyone goes out at night. Once in place, it starts going off immediately. Within only a few hours, all the boats were filled with fine Cod, but then there were also the occasional larger Cod, around 15 kg. After filling the boat, the goal was then turned to Halibut closer to land…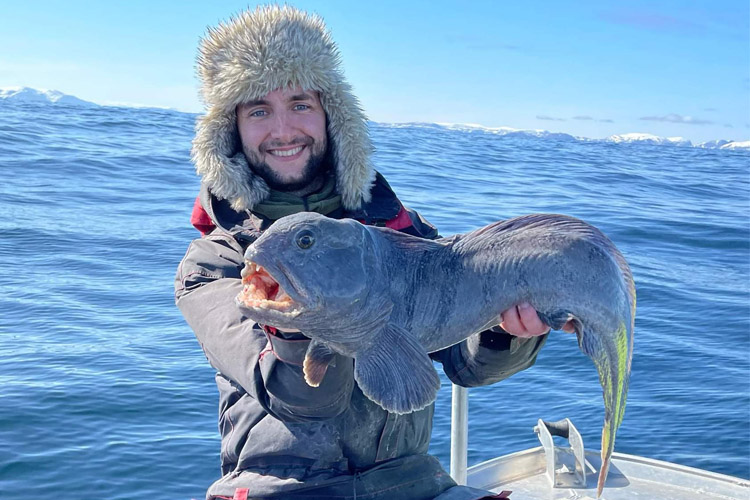 Saturday looked a little more boring with a little more wind. But some would not agree at all. The time was set at 07:00 to get up and prepare for the guests to leave. The forecast showed northerly winds of 8 – 9 m / s, but when I (Andreas) would go out to the shop, you look up at the windmills and they stood like a statue. So I sent boats up to the north side in a little different place this time, and would give results immediately. Once out, we found the Cod at a depth of around 40-50 meters with a good average weight of around 8-10 kg. After a bit of Cod fishing, boat 6 heads further inland and decides to fish for Halibut. This gave results with a nice Halibut of 140 cm on spin fishing gear then there were also more nice Halibut this day at 123 cm and more at around the meter mark.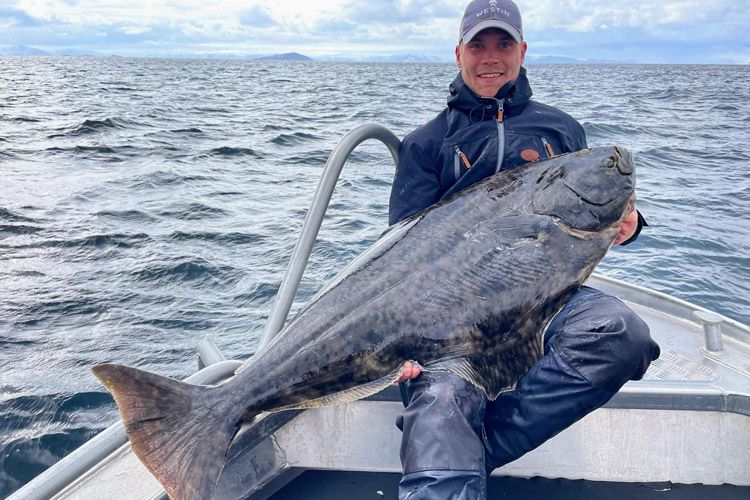 On Sunday it was stronger winds so there was fishing in the immediate area for Halibut when there were strong northern winds. The fish were difficult to tempt that day… Until up came a nice Halibut of 151 cm after a lot of ifs and buts. The sky then opened with both snow and the next second rain, so it was not too long of a day.
Monday looked tough, but for those who wanted to fish, it would be certain that it would give results immediately. It does not take long before one rod in boat 6 bends over hard and after a short fight, up came a real beauty of 139 cm.
Tuesday was windy… However, we could fish a little on the side as it was strong westerly winds. Boat 10 did not get the fish they should have but unfortunately, that's fishing. Barely minutes from the port, they would spend their last hours this week. Fishing was in principle in the port. After a few drifts in the snow, one rod bends over and up there comes a nice Halibut.
We thank all the nice guests for this week and look forward to next week, which looks absolutely fantastic in terms of weather!
Tight Lines // Douglas Dahlberg & Andreas Hugsén
CONTACT US
If you, like many others, have ever dreamt about fishing the prolific waters of Havoysund and would like to know more information on how you can join us, you can contact our sea fishing specialist, Paul Stevens, on 01603 407596 or email at paul@sportquestholidays.com.