We have completed the first week of the season in Havöysund and we have indisputably had a fantastic week! Our 2 Swedish guests Fanny and Danny have shared the Guideboat with three very nice German guests Stefan, Andras and Tina. The first four days of the week have really been completely smooth mostly and we have gone around to many different places to fish for Cod and Halibut.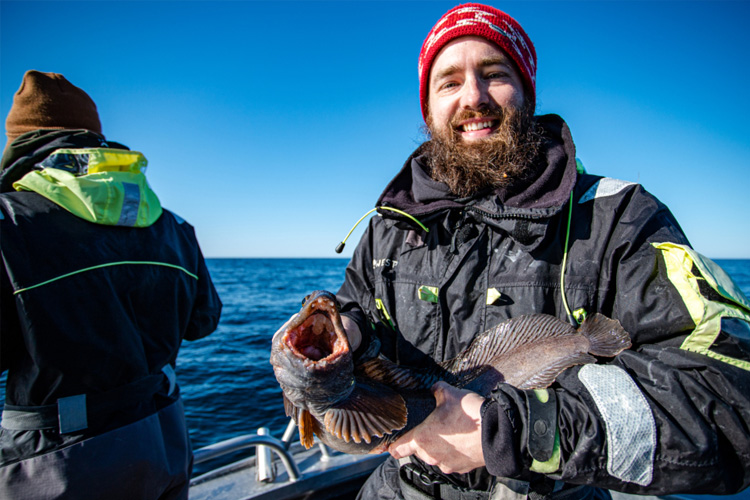 We have caught Cod in abundance and we caught as many as possible, but the size of the Cod has been small, but still quantities of nice food fish that were around 5-8 kilos and some larger at 12. But the Halibut have actually been in place and we have had a couple of sick experiences. As you have seen, we have caught some real cannon fish with a top of 175 centimeters! Lots of whales are also present in the area, so Fin Whales, Minke Whales, White-Nosed Dolphins and Porpoises are among the usual sightings out here at the moment.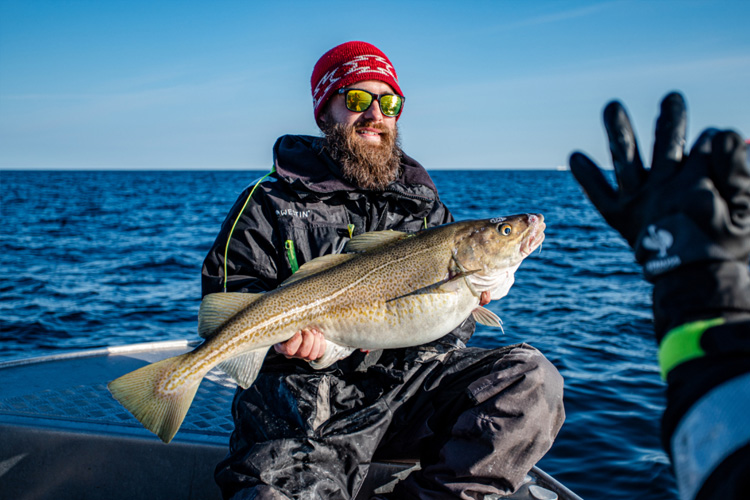 (The reason why the 135cm Halibut is photographed in the boat is because there was a tangle of hooks in the rope upon landing, which prevented me from being able to pull the hook through and tail it outside the boat. We still recommend that everyone photograph all fish over 130 centimeters in the water outside the boat)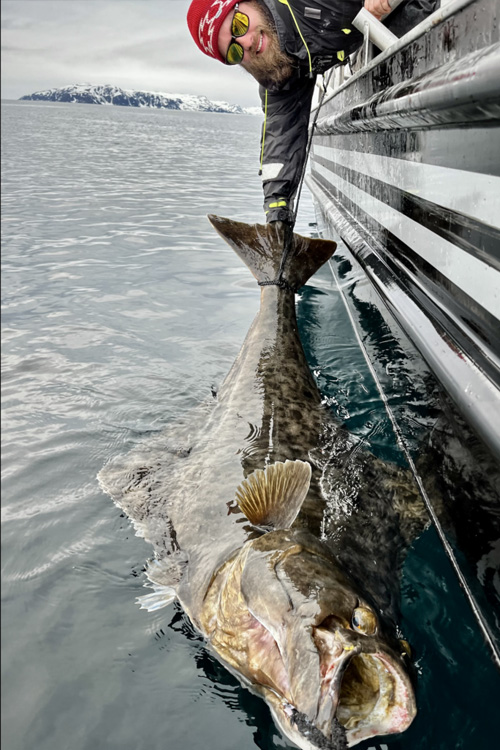 We are very happy that we are up here now and the start of the season must be very approved! Now we await the next group that will arrive later in the day!
Tight Lines// Douglas Dahlberg & Andreas Hugsén
CONTACT US
If you, like many others, have ever dreamt about fishing the prolific waters of Havoysund and would like to know more information on how you can join us, you can contact our sea fishing specialist, Paul Stevens, on 01603 407596 or email at paul@sportquestholidays.com.