Today at Havoysund was the day we had been waiting for after 4 days with lots of wind. We had a goal on this day, and it was Halibut. With perfect conditions, Andreas steered the G-boat towards a hotspot! With good conditions, it was almost only a matter of time before something would happen. The first drift we immediately saw a follower but he did not want to bite and went deep again… And quite rightly as minutes later, BANG and one of the French was on, stood with a bent rod. He thought it was the bottom so I told him to take his finger on the spool and feel if it was really the bottom, suddenly, it ran when he took his finger off the spool!
I immediately realized that this was slightly larger fish and it was very true, as after 15 minutes of fighting, we could finally land the fish which was measured up to a nice 175 cm which was landed on a Robocod Crazy daisy 400g. The joy in the boat was lyrical! After releasing the Halibut to freedom again, the wear and tear continued after more Halibut. Unfortunately, current and wind started at the very place we fished at, so we had to move to another Halibut spot nearby, waiting for the water to settle again.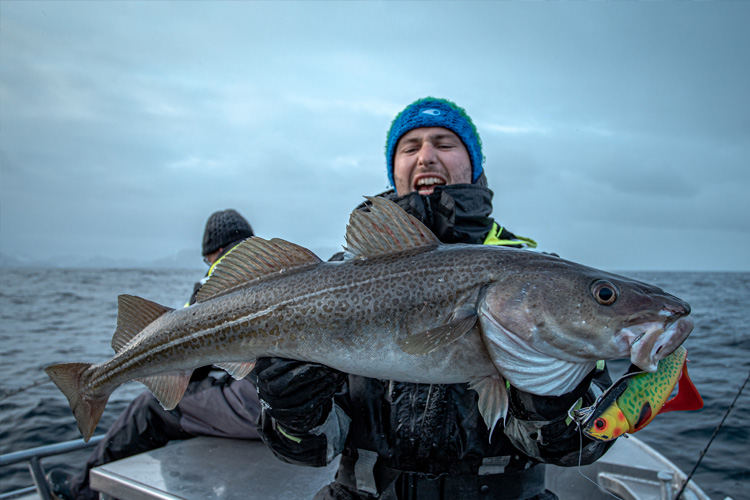 Once at the other fishing place, we have contact but not enough interest so the fish went down into the depths again. After a few hours of fishing without results, we went to the place we fished from the beginning. After a few drifts there, one of the Swedes finally lands his first Halibut around the meter, which got to be the icing on the cake this day. We went in with a big smile on our face.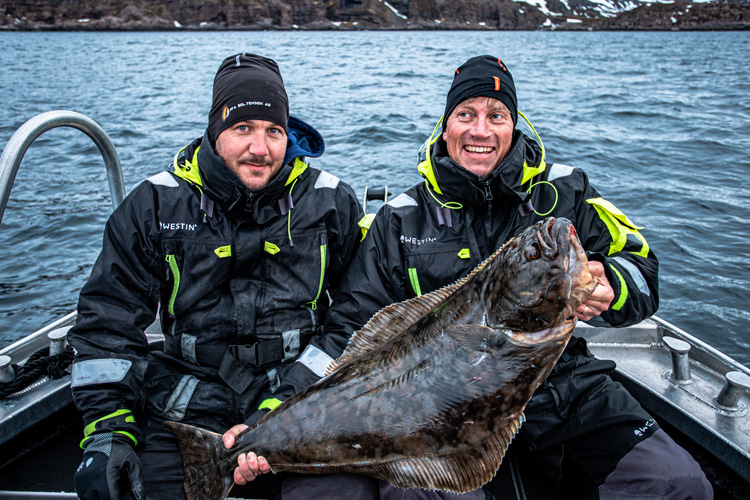 The next day, Cod was on the agenda. Once out, we found the Cod at around 100m depressed at the bottom, difficult to get them to bite. After a few drives, we finally start to find willing Cod. We caught some great Cod of around 7-8 kg. After an hour of fishing, unfortunately, the wind came so we decide to go ashore and tackle a little Plaice fishing near Havöysund. After a few contacts, it finally starts to explode properly, up comes both Plaice and Dabs. After a few hours of fishing, we felt satisfied and headed back to port.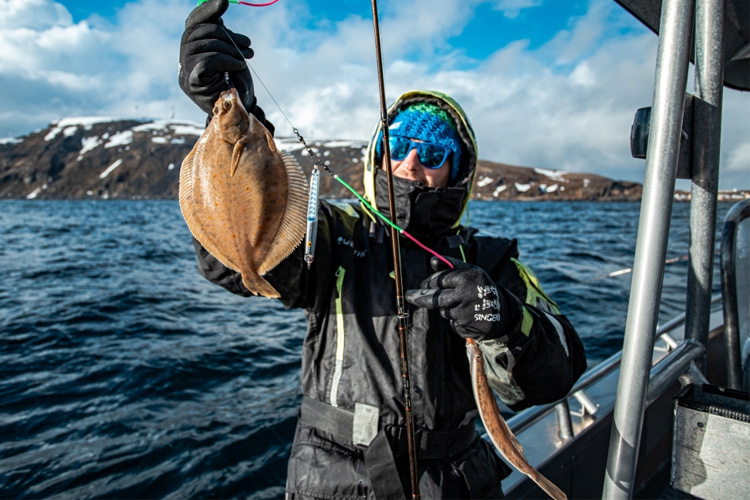 The last day there is not much to write about when the weather stopped us fishing… Now we take new steps next week and hope that the weather can be a little better!

Tight Lines // Douglas Dahlberg & Andreas Hugsén
CONTACT US
If you, like many others, have ever dreamt about fishing the prolific waters of Havoysund and would like to know more information on how you can join us, you can contact our sea fishing specialist, Paul Stevens, on 01603 407596 or email at paul@sportquestholidays.com.