On Monday, we had a great day up here with magical weather and world-class fishing! We started the day at 05:00 fishing for Cod, which is relatively easy at this time of year as there are extreme amounts of fish out there and finding them is relatively easy. The size was good, with a bunch of fishing around 10-12kg, although these weren't the focus of the day, as Halibut were as soon as the current would favour our chances.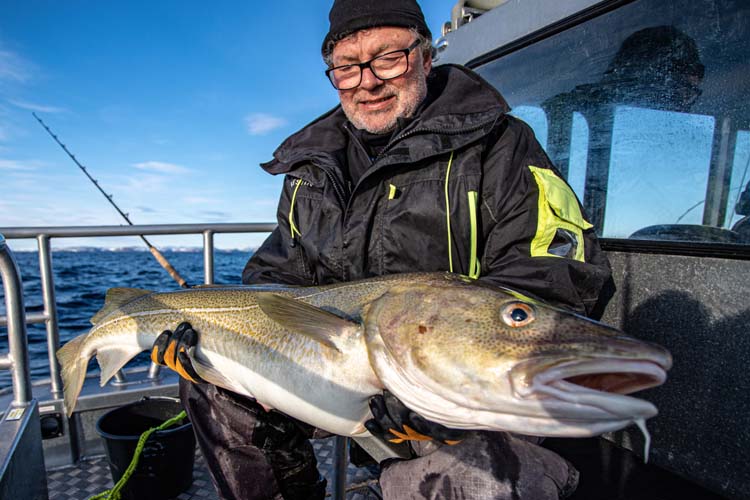 Me and Andreas doubled up in the guide boat, as there were only three guests, and the guys thought it sounded like a fun idea to have two guides in the boat simultaneously.
We set the first drift up for Halibut, and it was only a short time before we got hooked up. The biggest baitfish we had down (around 2kg) was taken first, but unfortunately, the Halibut spat it out once, came back a second time and tore off at full speed – but it wasn't to be, as the hooks pulled.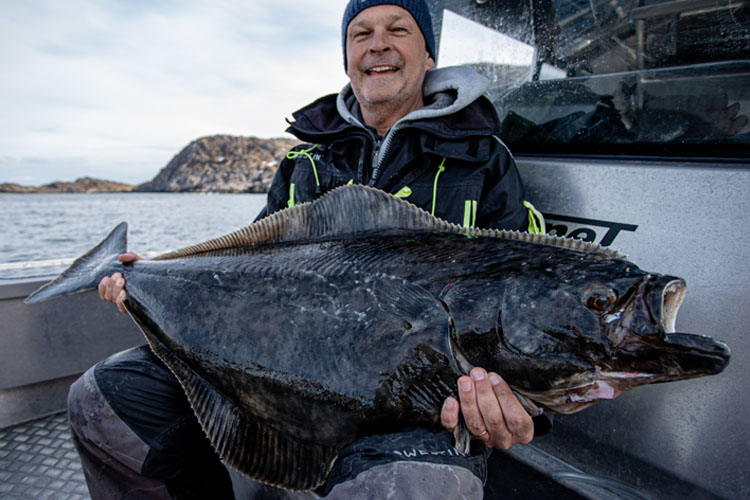 We were taken aback and were probably not fully prepared, but it was a lovely fish. In the same drift, Stefan then lost another fish before Tobbe's rod hit hard, and he hooked the first flounder of his life of 137cm! But he wasn't done there; as the drift continued, Tobbe's rod smacked again, and he hooked an even bigger fish that offered a huge fight and measured a whopping 155cm! So now only Björn was left waiting for the first Halibut of his life, and after a quick move further into a bay, a nice fish of 120cm hooked up on his spin fishing tackle, and Björn enjoyed every second of the fight.
Unfortunately, we lost two more nice fish this day, but the guests still had a fantastic day.
Tight Lines// Douglas & Andreas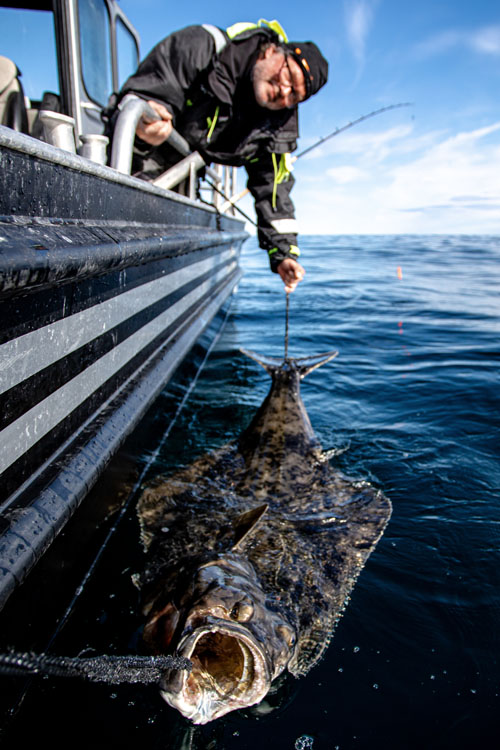 CONTACT US
If you, like many others, have ever dreamt about fishing the prolific waters of Havoysund and would like to know more information on how you can join us, you can contact our sea fishing specialist, Paul Stevens, on 01603 407596 or email at paul@sportquestholidays.com.