After successful hosted group trips to Las Buitreras its no suprize that we are planning to return in 2017 again. The first hosted week will be back in PRIME season at the beginning of February.
If you are a single angler or just looking to travel in a group with like-minded people who all enjoy the art of fly fishing for big wild Sea Trout well this trip is designed just for you.
OVERVIEW
Unbelievable Sea Trout fishing on the Rio Gallegos, where the sheer numbers and size of fish is just outstanding. A trip to Rio Gallegos offers the adventurous angler the opportunity to pit their skills against the explosive Sea Trout of Patagonia. These fish reach 30lbs and will reward you with arm wrenching takes and blistering runs.
Las Buitreras Lodge is home to the most prolific beats on the Rio Gallegos, consisting of over 40kms of both sides private water comprising over 50 named pools. The fishing is exciting and varied, with pools ranging from deep stoney runs to cut banks and streamy shingle flats. Relatively shallow, the river makes for easy wading, eliminating the need for fast sinking lines and creating an exciting and challenging fishing environment.
Peter releasing a huge Sea Trout back safely to the river.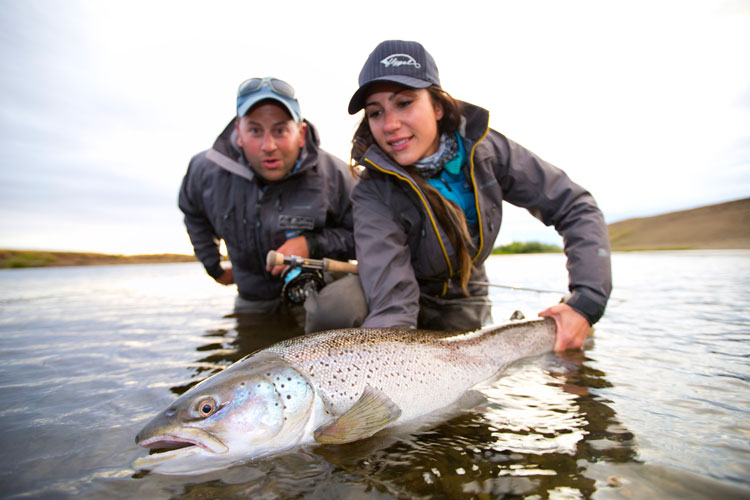 BRIEF ITINERARY
Day 1: Depart UK
Day 2: Arrive Buenos Aires, Depart Jorge Newbery, Arrive Rio Gallegos
Days 3 to 8: Full days fishing (based on 2 anglers to 1 guide fishing a rotation system)
Day 9: Depart Rio Gallegos, Arrive Jorge Newbery Overnight Buenos Aires
Day 10: Depart Buenos Aires
Day 11: Arrive UK
Note: We do have an add-on program to fish for Huge King Salmon details to follow.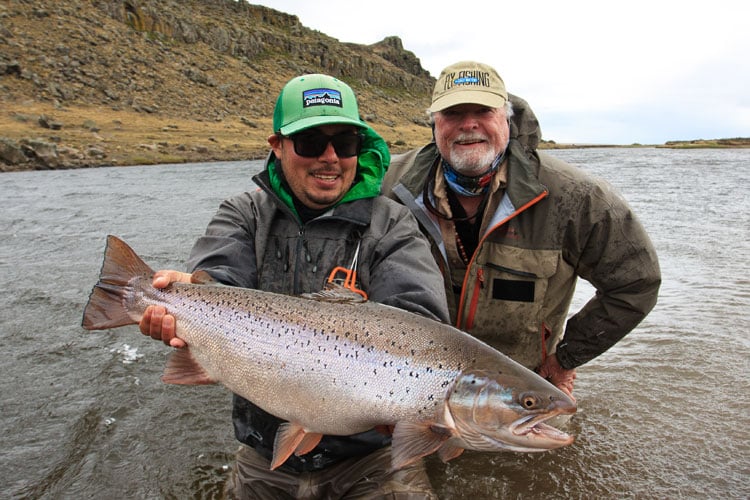 Big fat Sea Trout from the Rio Gallegos, smiles all-round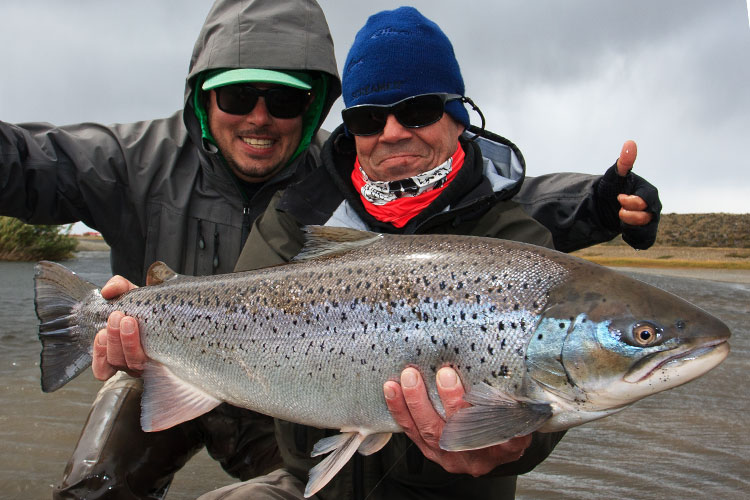 Sportquest Holidays is proud to be different and still the one and ONLY specialist tour operator to offer you complete fishing holiday packages from around the world, detailing exactly what are both included and excluded. Plus all our destinations are shown and charged in UK Sterling.
WHATS INCLUDED & EXCLUDED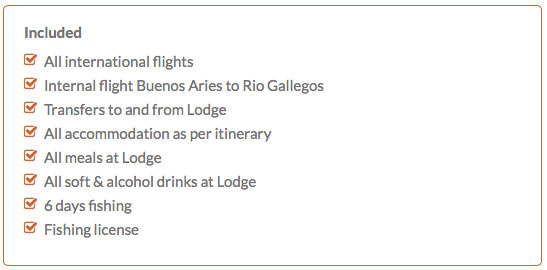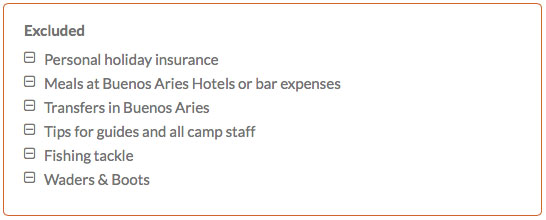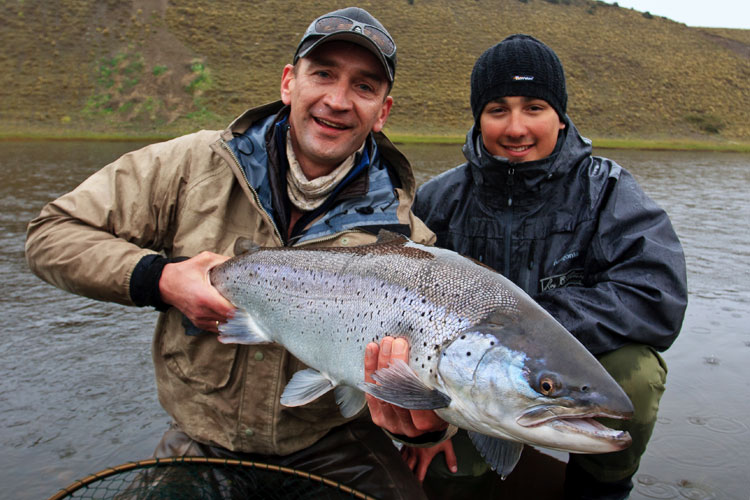 Big chrome Sea Trout always put smiles on faces especially on a damp day.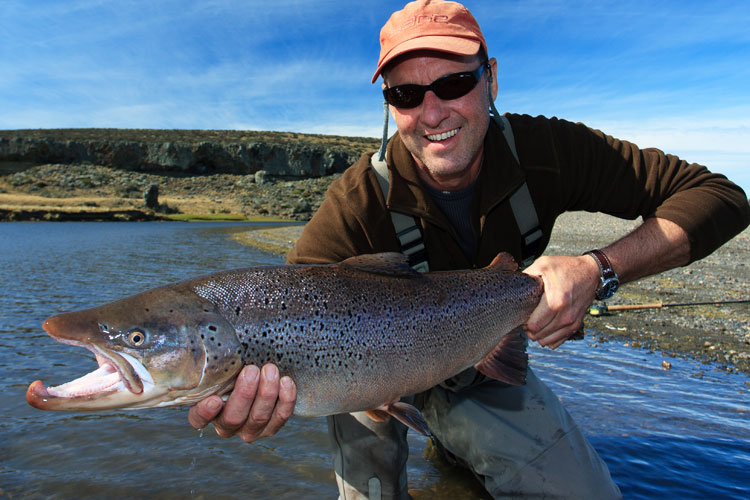 DATES & AVAILABILITY
Depart UK 03/02/2017
Return UK 13/02/2017
This is going to be  a very prime reliable week, with both great moon phases and tides to ensure everything is your favour to ensure everyone catches plenty of big Sea Trout. To give you a good picture of what to expect you can view all past fishing reports and see just what you have been missing.
View all the previous season fishing reports Here
To see the full trip details & prices Click Here
If you have any questions or want to find out more about this fabulous trip, feel free to contact myself personally in our office on 01603 407596 as I will be hosting the trip.
I very much look forward in spending time with you on the banks of the Rio Gallegos.
Tight Lines
Peter Collingsworth