Well our annual trip over to the Palma de Cortez hotel in Los Barilles, Mexico is over and what a trip we've had once again.
Joined by my 4 guests Marc, Brian, Robin and Ben, we departed the UK on the 24th and were set to enjoy 5 days of blue water big game fishing.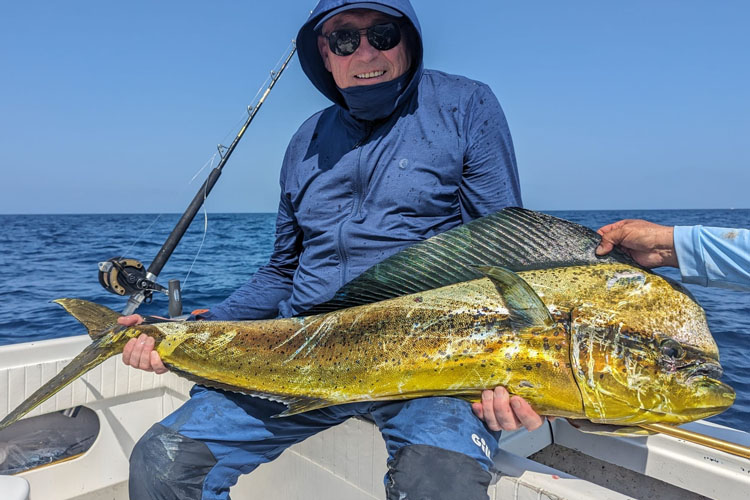 As with any trip, the weather can play a big part in the catch rates when big game fishing and we had struck lucky. Aside from some choppy conditions on day one, the rest of the week was beautiful, with calm seas and hot, sunny weather.
The fishing followed suit, with day one being slow, but every other day producing a good catch for our four anglers. Here is a round up of our catch.
Day 1: 1 Striped Marlin (Ben), 1 Dorado (Brian).
Day 2: 5 Striped Marlin (Marc x 2, Ben X 1, Brian X 1, Robin X 1), 1 Yellowfin Tuna (Ben)
Day 3: 6 Marlin (Robin X 2, Marc x 1, Brian X 2, Ben x 1), 2 Dorado (Ben X 1, Brian X 1)
Day 4: Roosterfish x 4 (Marc x 2, Ross X 1, Ben x 1), 2 Dorado (Ben X 1, Brian x 1), 1 Wahoo (Marc)
Day 5: Roosterfish x 2 (Robin X 1, Brian x 1), Dorado X 1 (Brian)
Aside from the fishing hours (06:00-14:00), we had plenty of time for relaxing, which was spent swimming in the sea just a hundred yards from the hotel, sipping a few beverages by the pool bar and enjoying some fantastic meals out at the local restaurants, where we took some of our fish to be cooked on a number of occasions.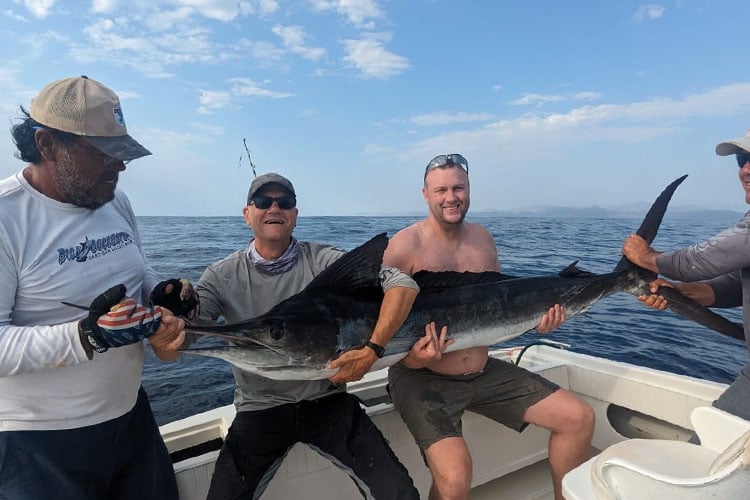 Before we knew it, the time had come to fly home. Another memorable trip that will not be forgotten about anytime soon.
Just 48 hours now before I'm off to Norway again for three weeks in Nappstraumen. Let's hope the summer weather is nice to us out there too.
Thanks for reading,
Ross
CONTACT US
If you, like many others, have ever dreamt about fishing the prolific waters of Mexico and would like to know more information on how you can join us, you can contact our big game fishing specialist, Paul Stevens, on 01603 407596 or email at paul@sportquestholidays.com.