Hosted Monster Cod Soroya Day 1&2 Report: As promised, here is day 1 & 2 of the first week of our fully hosted Monster Cod trip to Soroya Northern Norway. Follow the guys as they make their way from the UK to this little piece of paradise that is known as the "Island Of The Big Fish" Kevin McKie is hosting the first week with 8 anglers. Lets hope they manage to land some of the monster Cod and they may even land a New World Record. We will be following their trip to see how they get on and if you would like to put your name down for next year then simply call us on 01603 407596 as spaces are limited for 2017 and once this group get back we are sure that some of them will book for the following year, so act quickly: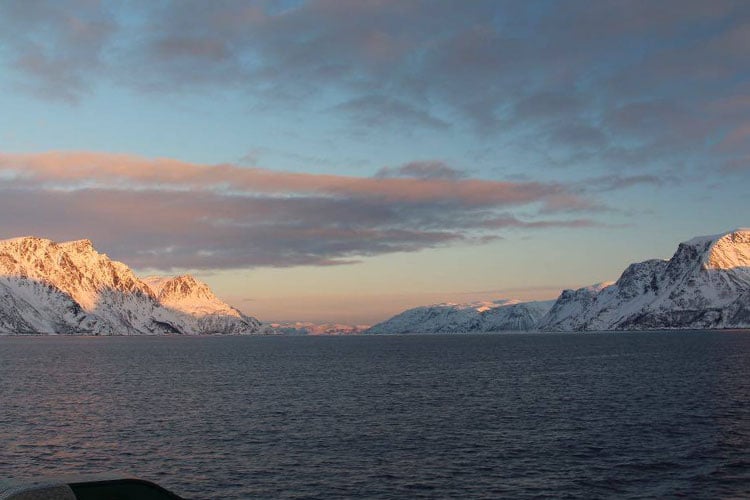 Below is Kev's words from the journey to Soroya:
Day 1 Tuesday:
Finally the day had come for me to head to Manchester airport to embark on my guided Monster Cod trip to Norway. I met Darren, Marc and Bob at terminal 1. We checked in our bags and went for a full English breakfast. All the lads were talking about was cod and fishing, just the way I like it. We had two flights to Oslo; the first one was to Stockholm then on to Oslo. We only made the connecting flight with 10 minutes to go! This was because we had to check out of one terminal and go to another one, Marc and Bob had a good sweat on ha ha it was the first time they had to run in years ha ha.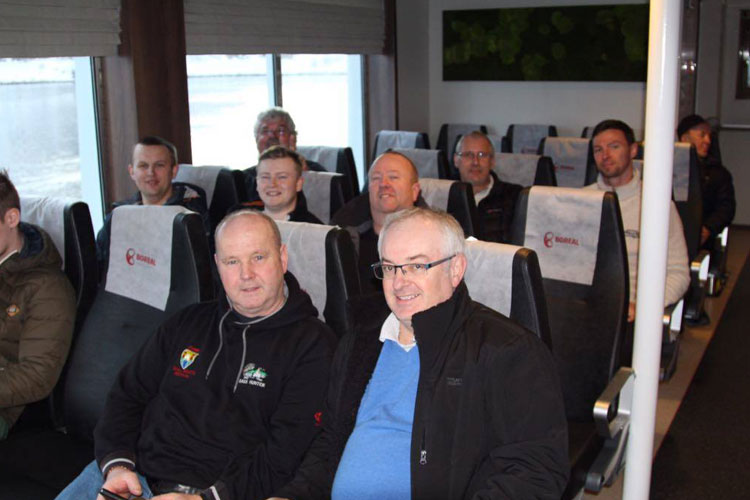 We got to Oslo and caught the shuttle bus to the hotel, where we checked in and waited for the other five lads to arrive from Gatwick. I booked a table for 9 in the hotel restaurant where we all had a meal together and got to know each other.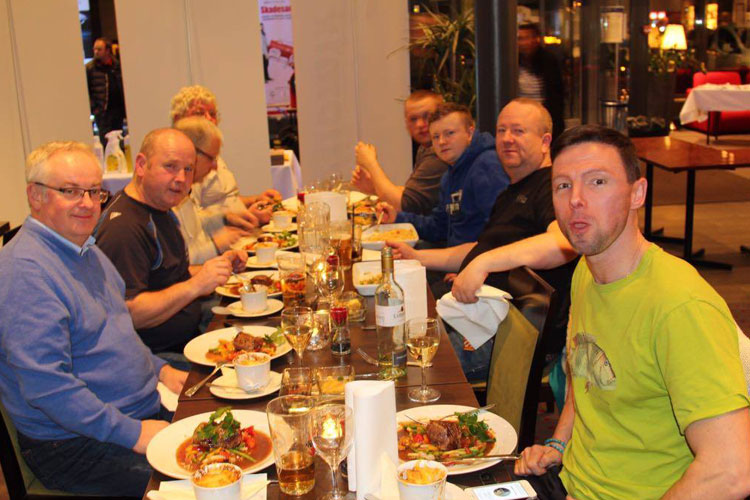 The food was very good; it had to be for the price of it but that's Norway!! After the meal I took the lads to a quite part of the hotel to have a team talk about, accommodation, lures, fishing and tactics that have worked for me over the last 7 trips to Norway.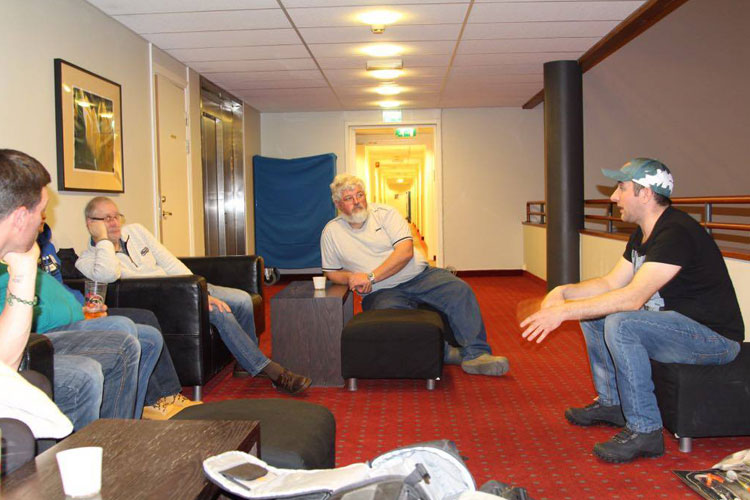 As I was explaining this, I could see in the lads eyes they could not wait to get fishing, if they only knew first hand how good the fishing is in Soroya at this time of year! Just one more day of traveling and we will be there, roll on Thursday so we can start fishing.
Day 2 Wednesday:
We all met for breakfast at 6.30am, all the lads looked like they had a good nights sleep. The breakfast on offer was very good, there was a wide range of food from waffles to full cooked breakfast.
About 7.am we caught the shuttle bus back to Oslo airport for our final flight to Alta at 9.20am. The lads enjoyed themselves in the airport; looking at the local delights (woman) ha ha they are very pleasing on the eyes to say the least!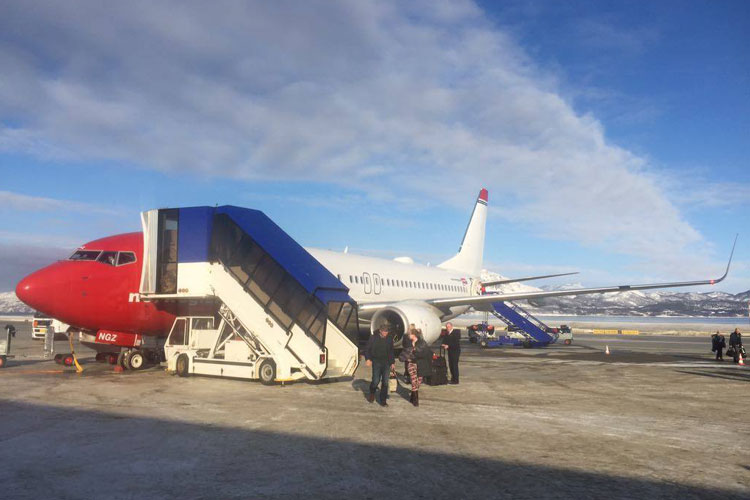 Once we arrived at Alta we met our coach driver and he took us to a shopping centre because he explained. The ferry was at 1600 so we had about two hours to kill. He recommended us try a buffet restaurant he knew, it was £20 all you can eat (that's cheap for Norway). The food was excellent and the decor even better, just a nice place to chill out.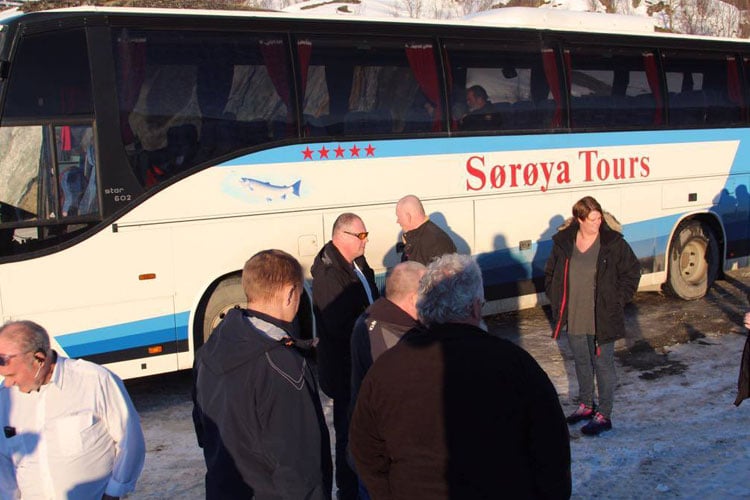 After the meal we decided to have a look around Alta and a good job we did because there was a husky dog race on in the town centre.
There was also an ice sculpture show, both of these events where free of charge and well worth a look.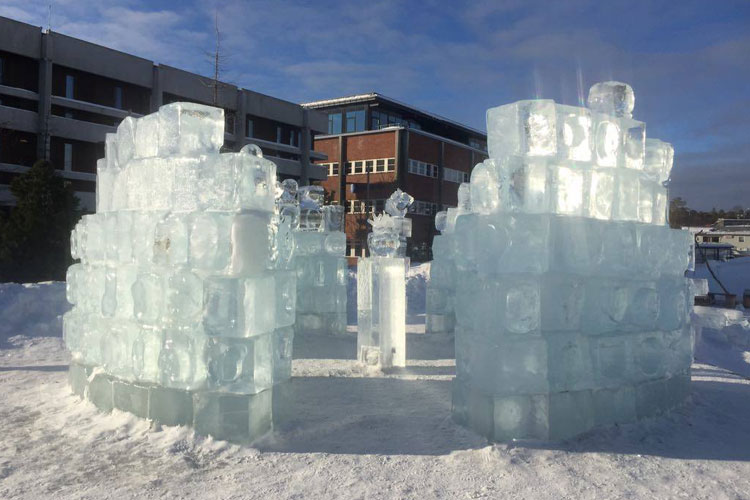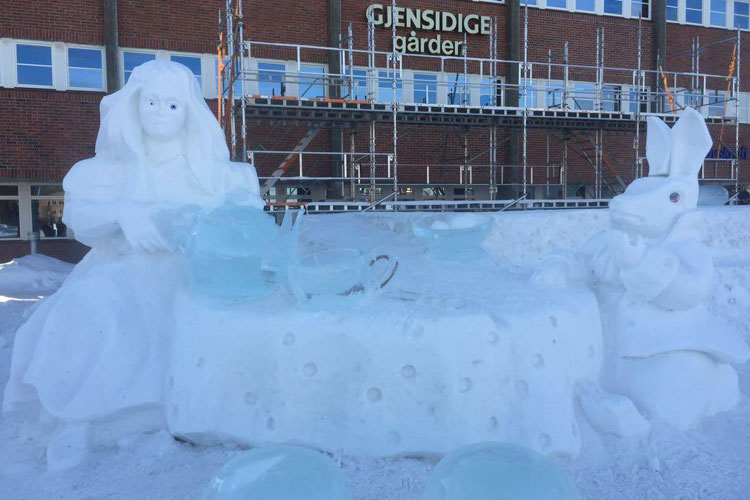 The two hours flew by and we where on the coach heading for the ferry taking in all the amazing scenery. On the ferry we met one of the camp guides Johan, he arranged to meet us at the fishing camp bar for a chat about the camp, boats and fishing. Johan was whetting that lad's appetite with story's of monster cod and halibut, the day before we arrived at the camp a guy from Holland landed a halibut of 50kg!! It's not even the right time of year for halibut.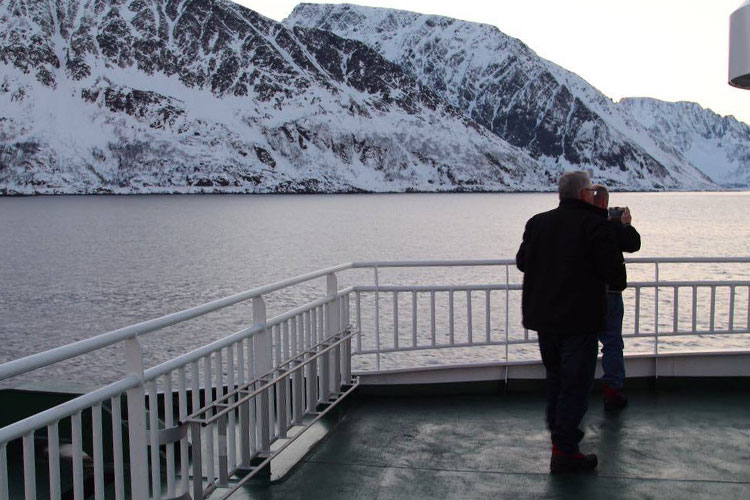 I don't think the lads will sleep tonight thinking about all them monster cod. With the camp appearing around the corner we were all very excited and with a quick stop at the supermarket to get provisions we soon found ourselves unpacking in our cabins. Then it was time to talk further about tackle and how to set them up for the extreme fishing that we were hoping to get tomorrow.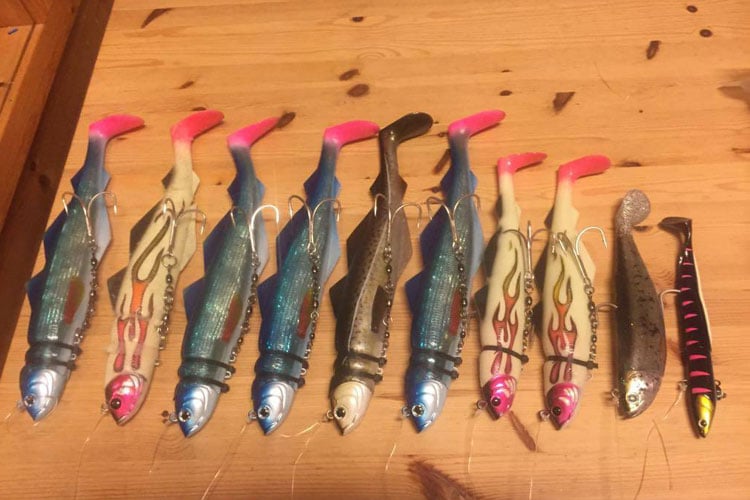 I will try and report each day on how things are progressing. Until then everyone, hope you enjoy my first little report
Kevin McKie
To view this amazing Monster Cod Hosted trip to Soroya Click Here