This week, we welcomed the final group of the season from Argentina and New Caledonia. The air and water temperature warmed up slightly from the previous week but stayed consistent in the single digits (C) as fall is certainly upon us in Tierra del Fuego. We continued to see fresh fish move through all our beats, and while many were our typical late run of one to two sea-winter Sea Trout, we had fresh fish passing the 20 lb mark among those that had spent time in the river.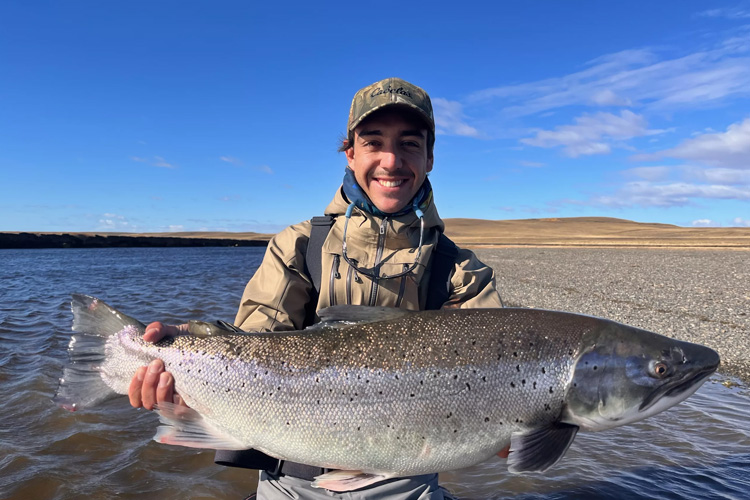 Despite the rain and snowmelt in the last weeks, both the Grande and Menendez dropped significantly as the week continued. Menendez dropped down to its January level, and fish were landed on a mix of flies utilizing shorter sink tips. The Grande settled into a low but solid level and kept a tea-stained color, which is fantastic for fishing. Water temperatures this time of year can be quite cold, necessitating larger flies and heavier sink tips, but anglers were able to successfully use both single and double-hand rods. These tactics are more difficult with a single-hander in our late season, but as long as the fish are covered correctly, plenty of takes were produced as a result.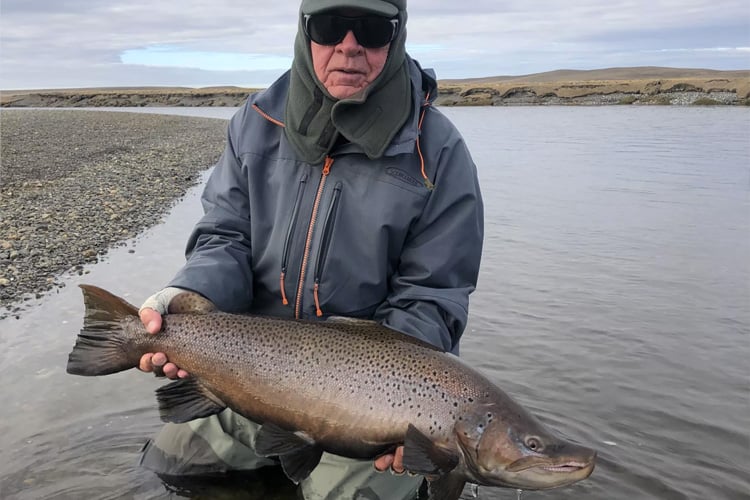 There are a few notable fish to mention among plenty of fish weighing above mid-teens. First is Agustin's chrome-bright 20lb fish in the upper section, which had hardly spent any time in the river. For a late-run fish, this is as good as it gets and shows how spread-out runs on the Rio Grande are, with the chance of a good fresh fish present during all of the southern summer and fall. The fish of the week was Francisco's 22lb hen, also quite fresh, that was subdued and then released after an epic battle in the Grande on the single-hander.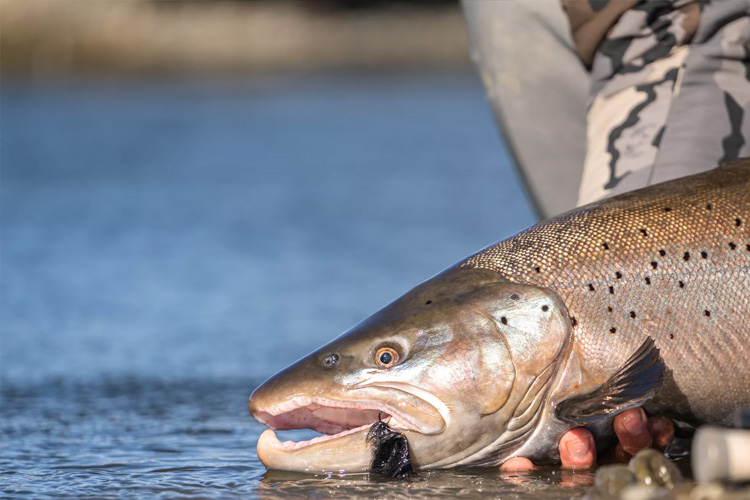 As we are coming to the close of the season, we reflect on great times with our guests from around the world. As far as the fishing goes, we certainly endured our share of challenges with low water for most of the summer and even more wind than is expected for Tierra del Fuego. Still, of note is the number of trophy fish our guests managed to land. The number of 20 lb+ fish was far above the average of the past few years, and many weeks saw every guest landing fish over 15 lbs. Even for Rio Grande, this is considered spectacular. The largest fish of the season in the Grande went to Tom S. at a whopping 28 lbs, while the Menendez produced one of 26 lbs for Tom H. Anycast at Kau Tapen can truly produce a fish of a lifetime!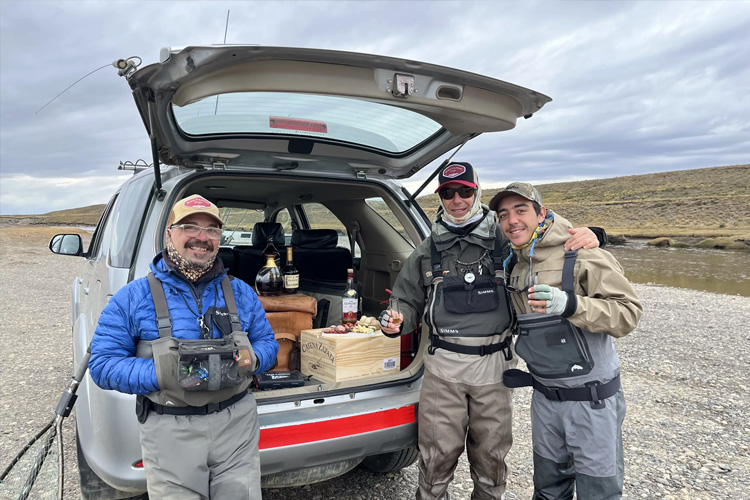 Finally, a big thank you goes out to our head guide Gaston Guglielminetti and the rest of the guide team – Santi Villalba, Christian Lindstrom, Leandro Herrainz, Ramiro Acosta, Guillermo Mustto, and Esteban Giordano. We wish you all the best and hope to see you soon on the water!
Tight lines from the Kau Tapen Guide Team.
CONTACT US
If you would like to learn more about our stunning lodge in Kau Tapen, make sure you take a look at our tour page for all dates, pricing and availability. If you have any questions regarding any of our other freshwater fly fishing destinations, get in touch with our team on 01603 407596 or via email at peter@sportquestholidays.com.