Here we have the latest report in from Kau Tapen in Argentina and the fishing has been explosive with some great fish being caught by all the customers out there.
Another week is done and I can't believe how fast the time is flying. We are closing in towards the end of the season, but our excitement for the week to come was as high as always. We were happy to welcome a full group of Kau Tapen (and Rio Grande) first timers. Kent, his son Kris, Joe, George, Paul, and Mike – all good friends, who have known each other for a long time – most new to spey casting but very keen on a new experience here. Maurice and Richard, who have been fishing together for many years for salmon and sea trout in the UK, Anthony, seasoned salmon angler and very handy with a spey rod; Peter, who fishes sea trout a lot back home in the UK, but who came here for the fish of a lifetime and Robert, new to this kind of fishing, but who had prepared his spey casting prior to this trip!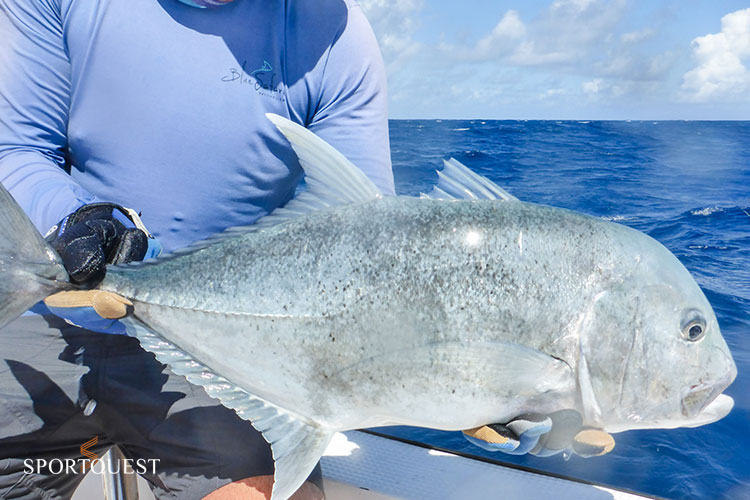 Last week's rain did not do much to the river – it remained low, similar to the water level from one week ago. The forecast did predict some heavier rain for the week, but most of us had given up hoping for rain, after seeing the river drop at a consistent pace almost all season long, not coming up a significant amount once!
Although very low and clear, Sunday morning started off moody with overcast and a slight drizzle here and there. The mild easterly wind kept pushing the wet air from the ocean against the Andes – not the easiest wind to fish most pools, but good preconditions if you are looking for clouds and rain.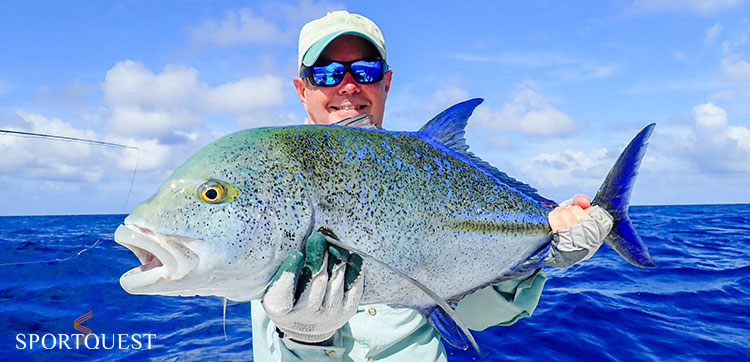 Most of our guest were new to spey casting and had to get used to the new technique. But Maurice made quick business and kickstarted his week wish a spanking fresh 19 pounder. So did Peter, who aimed to ticked off his "fish of a lifetime" early with an amazing 17 lbs fish on the single hander – both fish already during the morning session. The activity slowed down towards the evening, as the clouds were replaced by bright sunshine all of the sudden.
Very cold nights made for low water temperatures during the morning sessions almost every day. Temperatures close to the freezing point and even below during the early morning and around 12 °C (54 °F) during the day – that trend persisted throughout the week. The cold water in the main river made fishing quite tough during the morning sessions. The Rio Menendez however was not affected so much by these temperature fluctuations and produced more consistent fishing along the entire week. That was shown early by Richard and Maurice, who came back with two great 17 pounders from the second day's morning session. After the main river had warmed up a bit, the fishing became better towards the evening on most days onwards.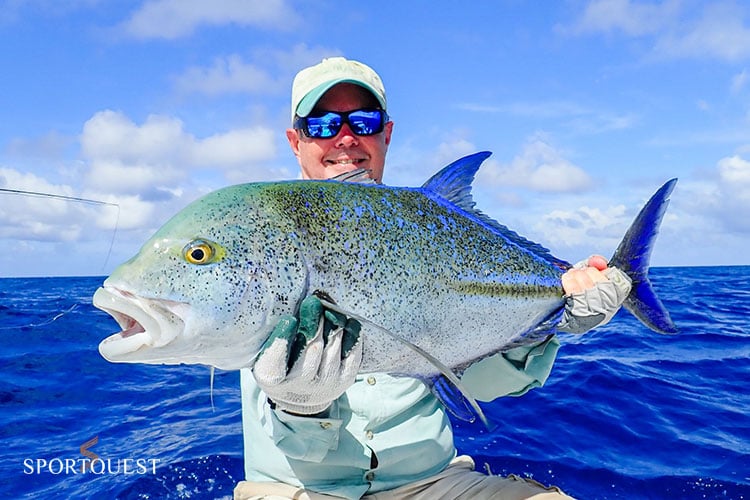 Fishing larger flies (leeches, bigger rubberleg patterns, large sunrays,…) during the cold mornings with water temperatures of only 5-6 °C (41-43 °F) triggered some fish, although the activity was mostly shut down and we were all focusing our energy on the evenings. Wednesday was a great example with only two small fish landed during the cold morning, but an amazing evening session that completely made up for the slow start. Anthony and Robert had a glorious evening with three dream fish landed. A 17 and a 19,5 lbs for Robert and a 21 lbs for Anthony – all in the Rio Menendez. Also Peter hit it right on the little tributary and landed five fish alone, amongst these a 15 lbs and a splendid 16 lbs. Kent showed that also the main river would produce, landing a 15,5 lbs and a 16 lbs back to back!
A small push of water reached us during the next morning – not much but enough to get the fish moving. This little push made for great fishing! Despite of a very cold night and cold water, the fish were active in most pools and already Thursday's morning session was a big success. Maurice's 14 lbs and 16,5 lbs, as well as Kent's 16 lbs were just three examples of the many good fish landed. But fishing picked up even more towards the warmer evening, where Peter could beat his PB with a humbling 21 lbs stunner – a true fish of a lifetime! Also George would come back with amazing news: an incredible, fat 22 lbs specimen. But Mike's great 19 pounder did not go unnoticed and neither did Richard's 16 lbs and Maurice's 18 pounder. This incredible day ended not only with many fish landed, but most importantly with many drinks at the bar and a great all around atmosphere at the lodge!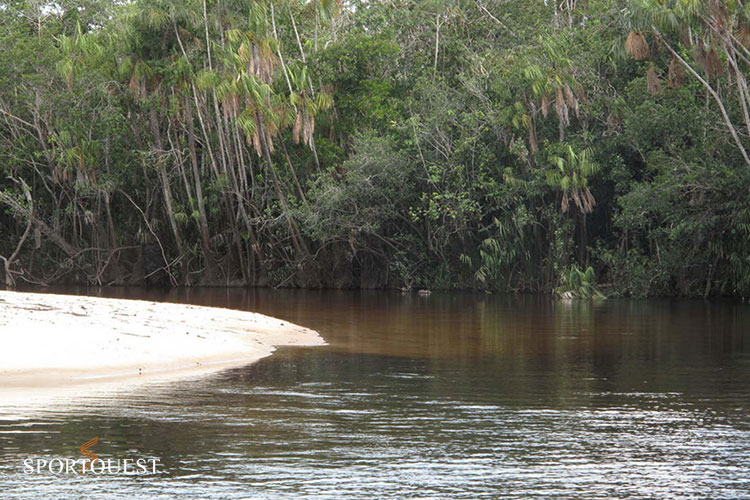 After Thursday's incredible sessions, everyone went very relaxed into the final fishing day. Although the last day started quite slow – similar to most days with very cold water in the morning, we finished the week on a very good note with good numbers of big fish landed. Amongst these fish a fantastic 16 lbs and 18 lbs for Paul and George as well as more great "high teen" fish.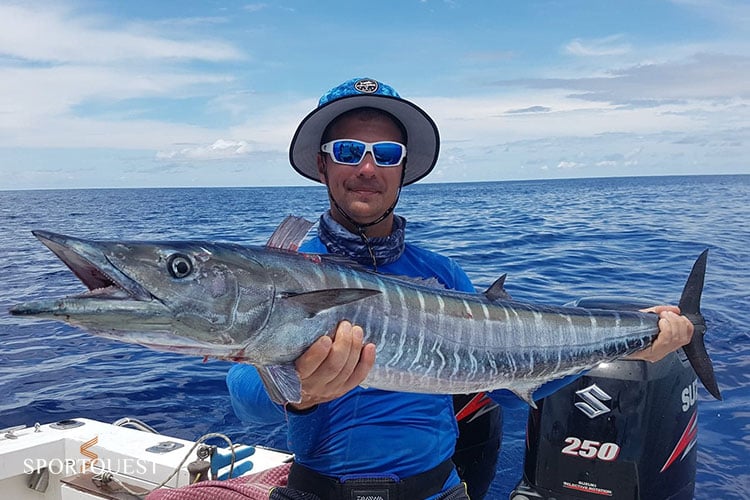 Another week with tough condition comes to an end and we are very happy with the final results. Partly thanks to a couple of very good days, but most importantly thanks to a great group of anglers, who was very keen to learn new techniques and listened carefully to the guide's advice. Tackling these tricky conditions was everything else but easy, especially considering that many anglers of the group were completely new to spey casting. But the learning curve was steep and the motivation of every single group member very high. We were surely impressed by how quickly everyone got acquainted with the casting and we had such a great time on and off the water with this fun group of people – I am sure I speak for the behalf of all of us by saying that!
Thanks for yet another very cool week, that makes us look forward to what the next one may bring!
~ Paulo Hoffmann, Kau Tapen Fishing Guide.
Tight lines
Jonny