Time and time again Vesteralen is proving itself t0 be a magical destination for anglers to visit, with such a wide variety of marks and species to target this is an anglers eldorado that any self respecting sea angler should have on their bucket list. Here we have the latest report from the guide out there and as you can see the fishing is really on fire at the minute with some crackers being caught.
For every day that goes I like Vesterålen just more and more! It is truly an incredible scenic destination with a fantastic variety of species where much remains unexplored! Here you never know what kind or size of fish decides to bite!
But like all places in Northern Norway, it is of course the fantastic days you write about and the rainy and windy days rarely appear on the reports. But one should still understand that it is not every day that the sea is like a mirror and you are out on long trips every day and have fantastic fishing. Fishing is fishing, even in northern Norway we have better and worse days, but a good day however, usually suffices for a trip like this to become unforgettable! So it was for us this week!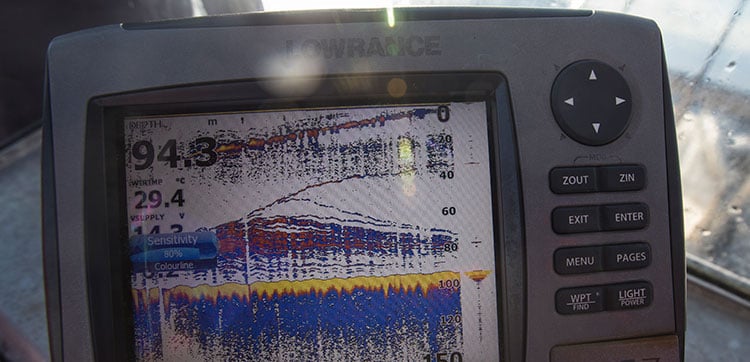 The first 2 days were really windy days where we were limited to the local area, despite this, a couple of Halibut were landed in smaller calibre as well as some nice Cod and Coalfish. But the fishing was, of course far from expected but when the weather report promised fine weather during their third day I felt safe as a guide, because I knew that as soon as we have the opportunity to get out on the open sea the fishing will also be better!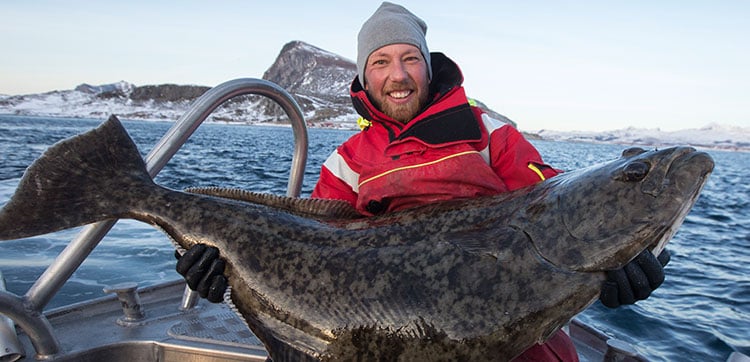 The weather report looked promising and it was flagged for a long trip the guests were ready, the boats fully tanked and together we went out to sea. Unfortunately we were met by both wind and some breaking sea so I cancelled the trip and explained that we have to wait and see if the weather is going to get better. A big disappointment when building up this expectation but after just over an hour of fishing waiting for better weather, Boat 6 manages to land 3 Halibut so it is not always necessary to go over the sea to experience good fishing! We also landed 2 angry Wolf fish in our boat that Colin could proudly show off! Then the wind starts and we decide to continue on one of our long trips. Once there, boat 6 was once again able to report a great catch, this time a summer cod with an incredible length of 142cm! It was released after some quick pictures so unfortunately we have no weight on it, but 25kg + maybe almost 30kg is probably no understatement! They also landed 2 Cod to over 20kg during that day and a couple of Ling around 10kg. Due to the fact that we fished in, however, it was invaded by Coalfish between 7-8kg! Really fun on the right custom equipment! After this day the arms hung down to the knees of the guests and everyone now had big smiles on their faces! What a lovely day!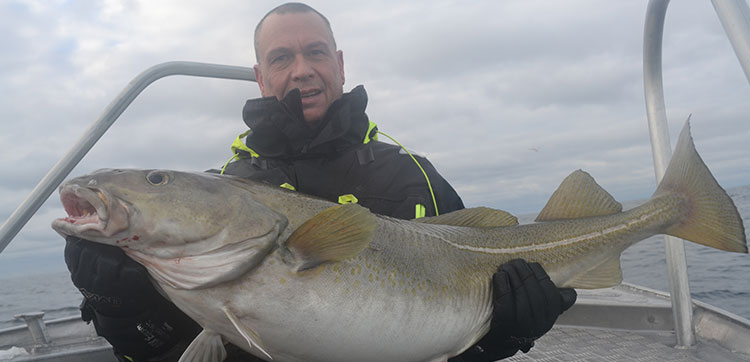 After the long trip it became a later start the day after and the wind had now blown up to 10 m/s from the south, several boats took it easy this day, I even got out by boat 5 since they still have not managed to land any Halibut during the first 3 the day so today got to be a dedicated halibut pass! Due to the weather we started fishing in the immediate area but as soon as we saw that it started to blow a bit, we decided to go to a place where we had great Halibut fishing a week ago where we landed 11 halibut in one day. However, I could of course not promise that we would experience such fishing again but today it was all or nothing that applied!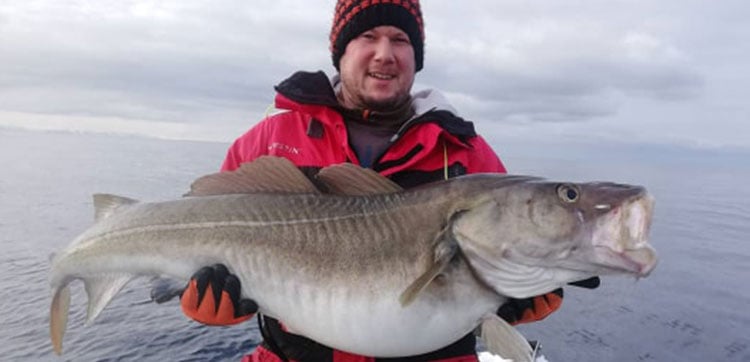 Once in place and already on the first run it small and Mattias could now boast of his life's first halibut!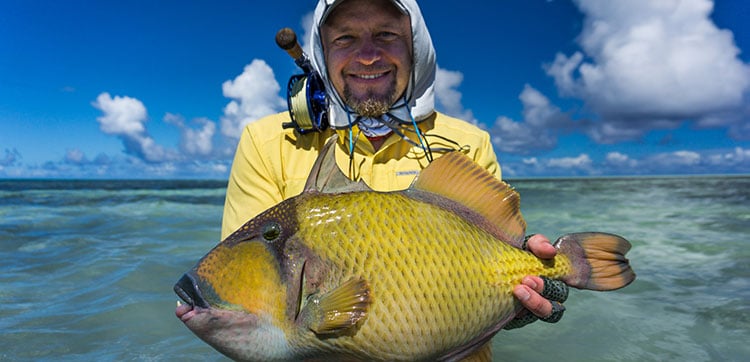 We thought of course that this would continue but new drifts were made without any more contacts … Several hours of wear and tear we decided to start looking for new places. We had barely an hour left before we would go home when we got into Cod, Oscar hooked into a Halibut and we manage to land this too and the feeling of landing his first Halibut is always special, the picture speaks its own language!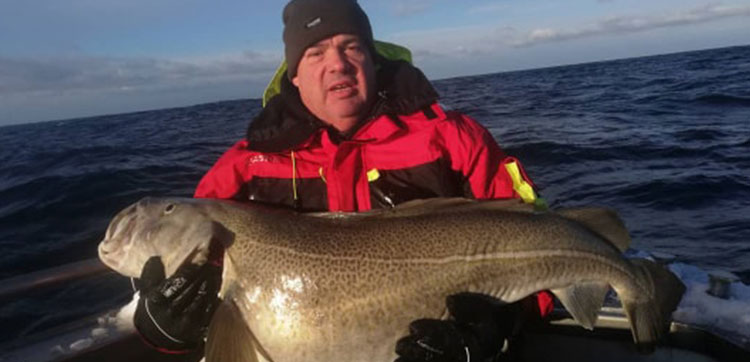 We operate further and continue fishing among all these cod and at the end of the day, Mattias gets on something better and even this time we managed to land a Halibut! This time a stable piece of 122cm (53lb est)! After that we decided to go back to the camp again, where the guests then rounded off the day with the traditional "clean beer" and then slide out with the boat and throw out all the carcasses 150m outside the bridge where they were met by a large sea eagle who suited to get some of the fish right by the boat! What a conclusion, what nature experiences!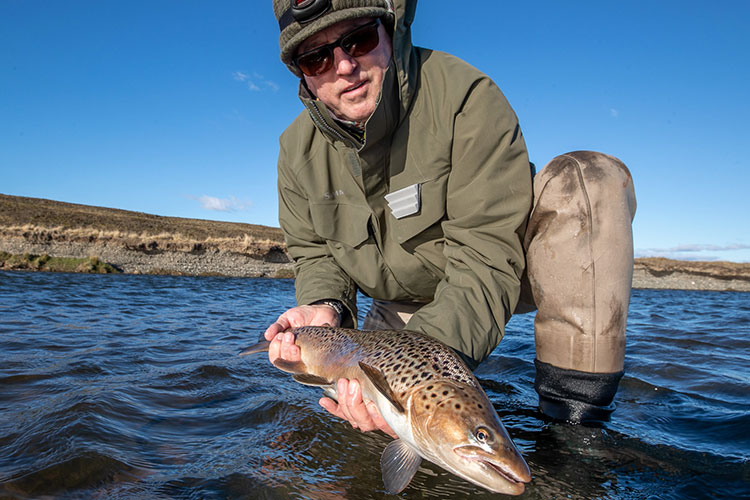 Let's see what the last 2 days can offer!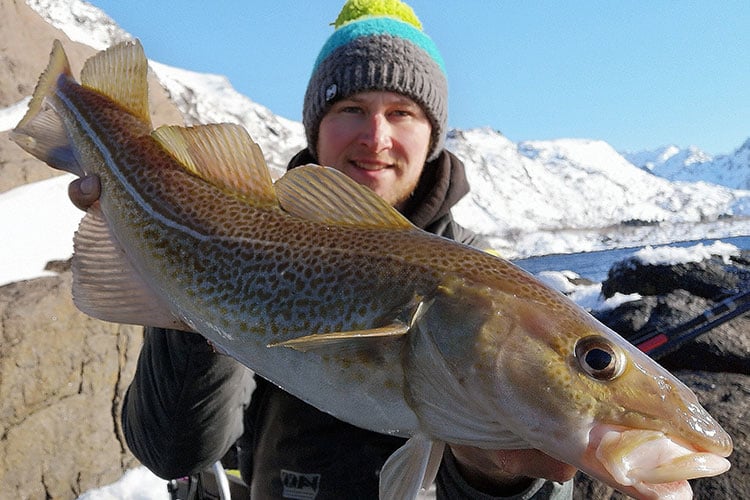 Tight lines,
Johan Mikkelsen
Many thanks for the report Johan, what a destination Vesteralen is!
If Vesteralen is somewhere that you would like to know more about then why not contact us in the office by calling our team of experts on 01603 407596
Tight Lines 
Matt