The 2019 season at Las Buitreras has come to an end, and while we are busy planning updates and improvements for next year we now have the season summary available along with a selection of photos from throughout the season
We have just finished our 17th season during which we welcomed over 150 customers from all over the world. We are extremely pleased that the total number of Sea Trout migrating up-river keeps increasing from year to year. Additionally, we've also been seeing a greater number of exceptionally large fish navigating upstream, which maximizes the chances of landing that ever elusive twenty-pounder.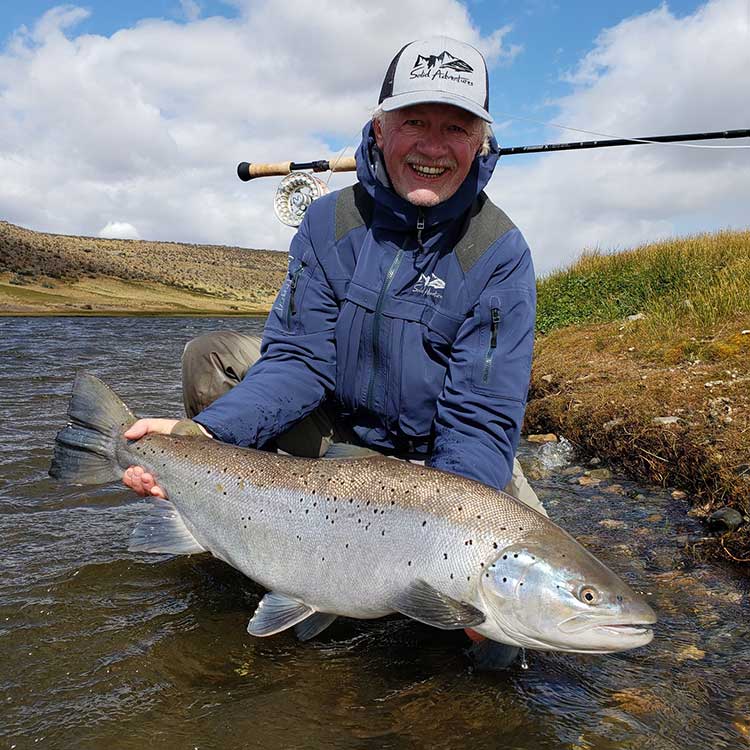 This season we started January off with lower water levels than usual but with pools full of fish. The conditions called for longer leaders and smaller flies resulting in a high number of fish that were hooked and subsequently lost on the lighter tackle. At some point, our numbers of fish hooked and lost became almost comical, but that's no surprise when you're fishing size 12 nymphs for these monster Sea Trout. Water levels began to rise by late January and February which enabled us to fish with bigger flies and thicker leaders and drastically increased the number of fish landed. Our hosted weeks in February turned out to be the top weeks of the season with some very good numbers of fish and good sizes.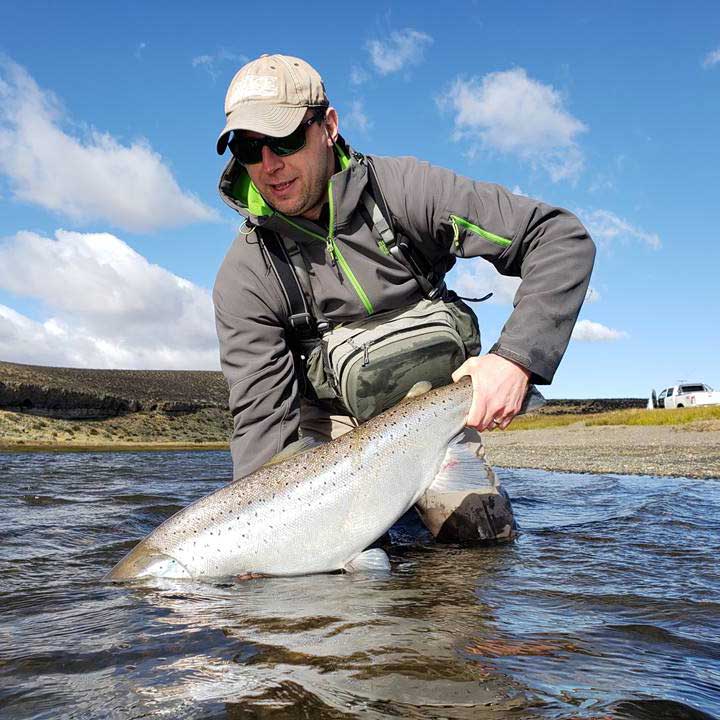 In March and early April, the weather and conditions followed suit being very stable during which we continued to watch a great number of fish migrate up the river. Though we would have liked to see a few more floods throughout the season to really activate the fish, water levels remained at acceptable levels and the river remained fishable over the course of the season. As always most of the fishing during the season was done with floating or float/ intermediate lines allowing for gentle presentations and visual attacks near the surface.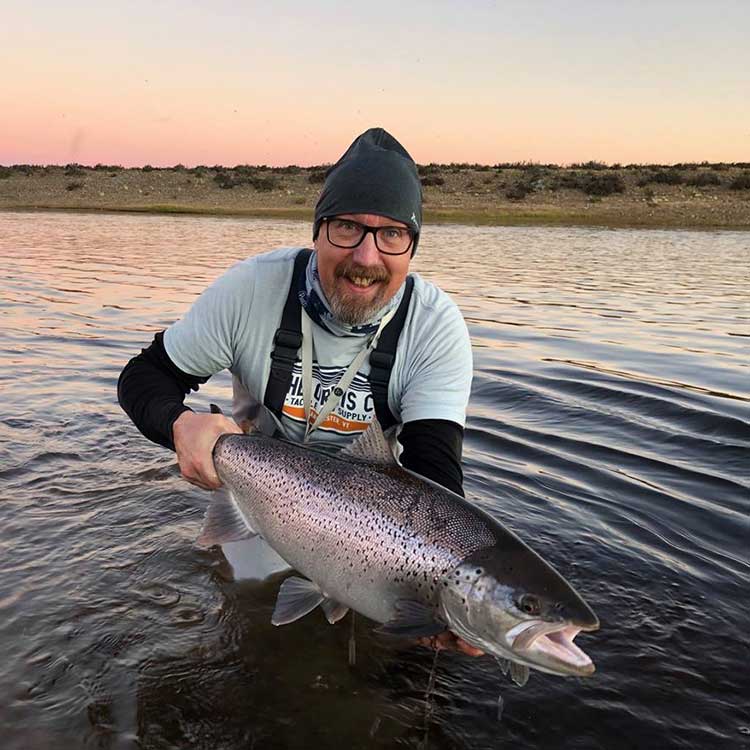 To break it down, our clients managed to land a total of 1,024 Sea Trout with an average size of 8.17 lbs; 18 of those fish weighed in at 20 lbs and above. As is usually the case, the brown trout fishing at this destination has been spectacular and the number of resident brown trout our customers landed (many weighing between 2-7 lbs) far exceeded the number of Sea Trout landed. The biggest resident brown landed in 2019 weighed in at 8 lbs and was caught in the upper part of the Las Buitreras stretch called Zone 0.
We wish to extend a big thank you to everyone that visited us this season. We are so incredibly fortunate to have such exceptional clientele and are honoured that you keep returning year after year. We also extend a big thank you to our local staff and guides for a fantastic season at Las Buitreras!
If you would like to join us on a trip to Las Buitreras contact our experienced team will plan and book your perfect holiday.