Las Buitreras Fishing Report Week 5 and the good old saying: "a Permit is a Permit!" doesnt necessarily apply to other gamefish or translate into "a fish is a fish". Certainly on trout species, the setting makes a difference, and that's the introduction for week 5 here at Las Buitreras.
A mixed group of anglers have joined forces to subdue the illusive monster sea trout of the Patagonian desert.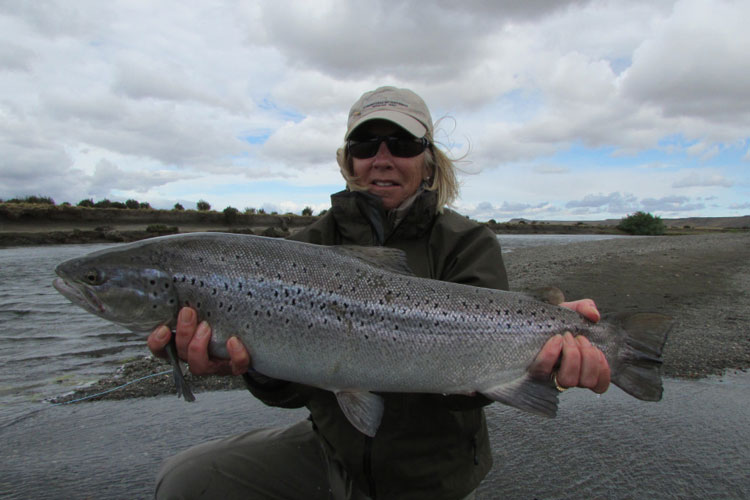 Although the conditions were not as inviting as our menu of local specialities, both teams adapted quickly to the prevailing weather and water situation. Low water and a warm high pressure period shifted the focus on a stealthy approach with relatively light tackle. Whilst getting the tackle ready to talk these magnificent fish into a bite is a quite easy thing that the guides of Las Buitreras are in tune with, handling these oversize fish is another. Naturally it takes a while to adjust to the daunting task of playing quite possibly the biggest trout of one's lifetime on very light tackle – about three times the amount of the week's total was lost "in space"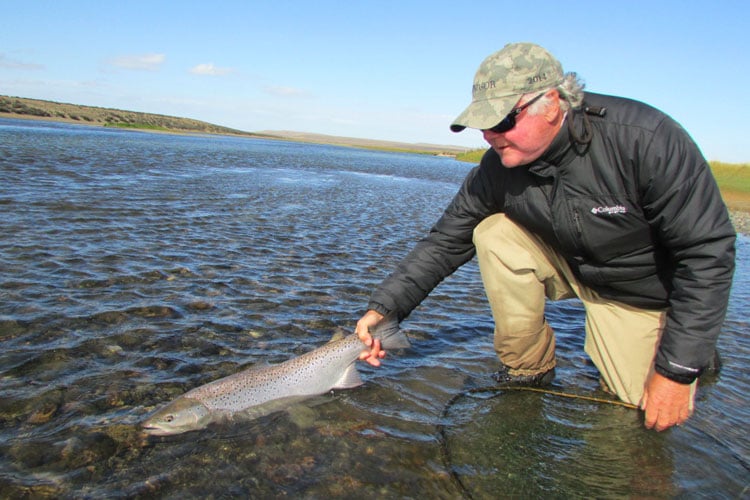 The river is hot and there are plenty of fish in the system. Local legends and anglers talk about a record over the period of the last 10 years. Very promising conditions – with a little bit of rain on top, we will need better polarized glases for they will be all bright chrome.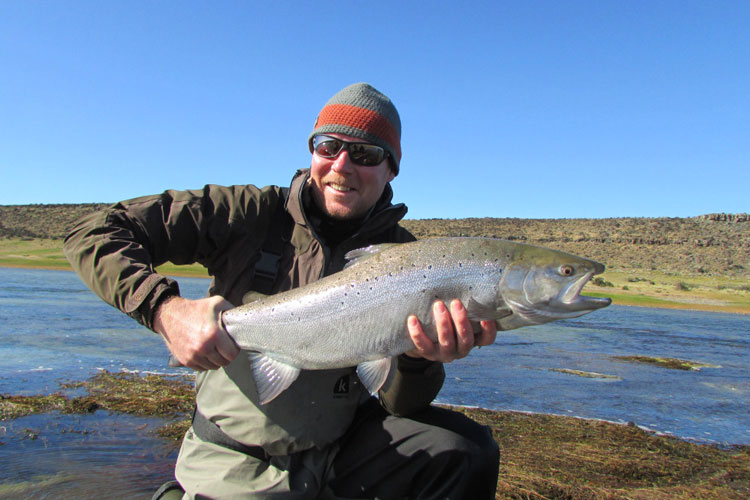 Did we mention that we have exceeded the 10lb average once again? And we are talking about scale-measured fish (NZ- McLean Nets)
Total Number of Trout: 148
Seatrout: 37
Biggest Fish: 22lb
Best Rod: 6 (Philip)
Average Weight: 10,94lb
Browntrout: 111
Biggest Fish: 62cm/25Inches
Why not look to join us on some of our planned amazing hosted Sea Trout destinations in Argentina Click Here