India Fishing Report Catching a cold was the last thing on my list of things to do in the last few days before the first customers arrived for the start of this years Mahseer season at Coorg in India. Catching loads of fish would have been far more enjoyable but you never get to choose your luck and learning to play with the hand you are dealt is life's big lesson.
That's not to say I didn't catch fish because I did it's just that trying to play a feisty 15lb Mahseer and wipe your runny nose at the same time demands considerable skill and my mother spent years trying to stop me doing it with the back of my hand and wiping the snot on my trouser leg. In this instant I'm sorry to say her best efforts failed because there was no way I was going to risk loosing a fish while I fumbled for a handkerchief. Sorry Mother!!
India Fishing Report and at last the waiting was over and I was able to welcome the first guests all looking in surprisingly good shape considering the journey. Introductions all round, a beer by the river, a curry lunch and the main course fishing the afternoon session.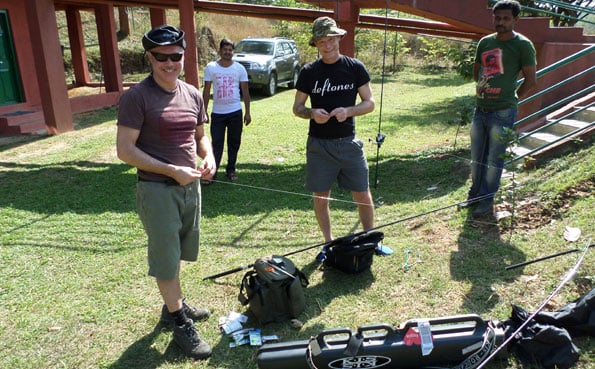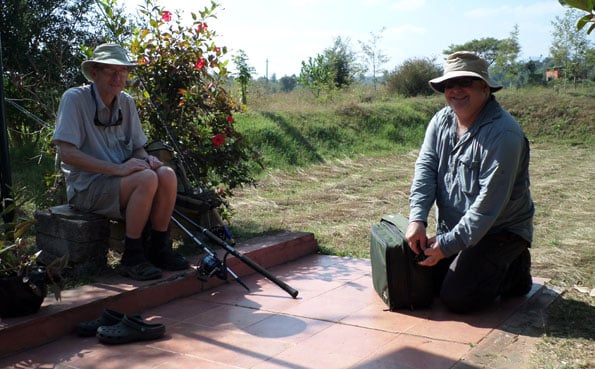 Kerrie hooked a good fish that snagged him and was lost otherwise sadly only the small fish seem to have got the invitation but everyone looked happy and in these surroundings it would be had not to enjoy yourself.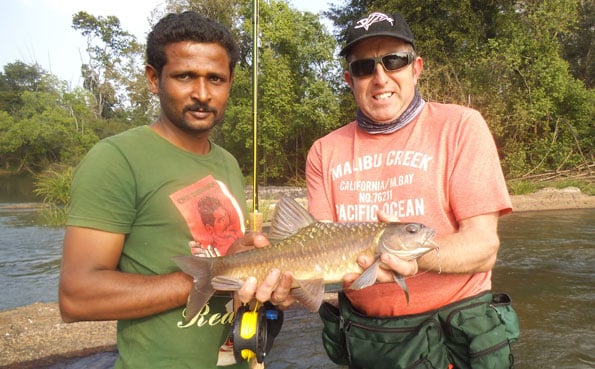 I can't think of a better way to spend Monday morning than getting down to the serious business of angling and everyone was up and ready before daylight in search of fish. Martin seems to have nailed it already fly fishing for the smaller fish with a sort of deceiver baitfish pattern and had five in a very short time and others were catching with mep spinners. Then Tony had a run and we landed a lovely 8lber and shortly after we heard via the phone that Chris had landed a fish. There are three kinds of Mahseer here, Silver which are the dominant species and grow the biggest, Black which show sometimes and are smaller and Golden which are much rarer and probable grow to a max 40lb so when I heard that Chris's fish was a 21lb golden I was delighted he had caught a special fish. Understandably he was pretty chuffed as well.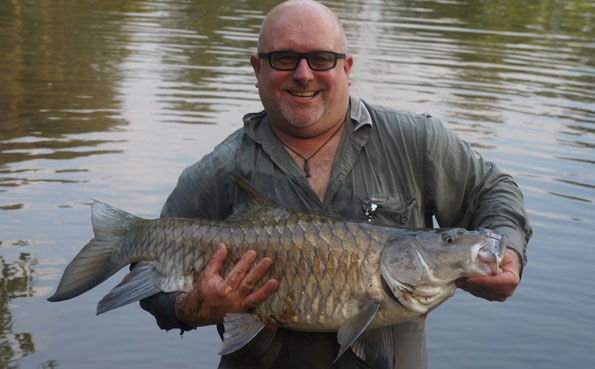 It's in my nature to worry and I'll confess I have been on edge the last few weeks. This is a long way to come to fish and I know I can't totally control the out comes for people but I couldn't help worrying that people wouldn't catch so to hear that some more small fish and an 8lb and 10lb were caught this morning means I can relax, it's early days and I'm sure we will be seeing some of those proper big girls soon.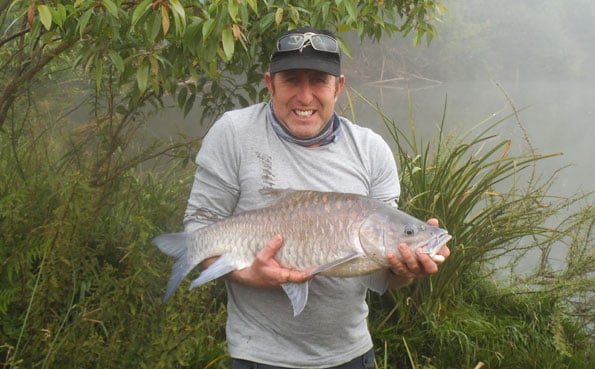 If you are joining me later here in Coorg I look forward to meeting you then and I'll be blogging regularly so any up date in what works or variation to the kit you need will be included. In the mean time, since in India if you say tight lines then your snagged, I'll say good fortune and wet nets.
PS If you don't like spiders make sure to bring the Valium.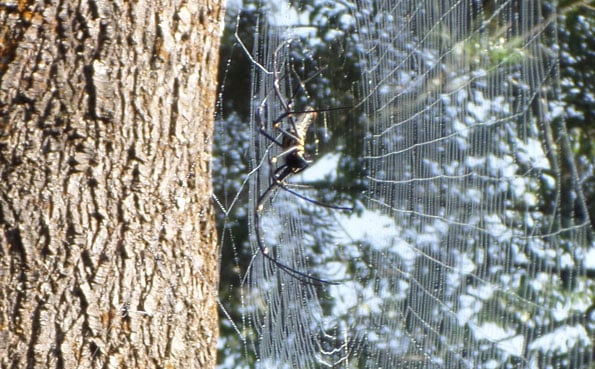 Thanks Peter for the very first India blog and we are sure the action will heat up and if you have ever fancied fishing for these majestic fish then we do still have a couple of dates available, but will be sold on a first come first served basis. If you would like to know the dates please either comment on the bottom of this blog or call us on 01603 407596
To view all our Masheer trips in India Click Here
All the best, tight lines
Paul Stevens