We have all been waiting for Mathew to return from hosting this years Hosted Christmas Island trip and by the sounds of it, it went well. It was Mathews first visit to Christmas Island and by the sounds of all the great feedback, he done a sterling job. He kindly sent us the below report from his week and if you are interested in this destination there is a link at the bottom of the report so you can easily find the full holiday details.
FISHING REPORT
Well it was that time again for one of my hosted fishing trips but this time to the famous Christmas Island. I was so excited about this trip when Peter Collingsworth told be that I was the one to be hosting it. I've heard so many things about this place that I was like a little kid in a candy store.
So like all of my trips, it was a quick call to all of my guests a week or so before just to see if they had everything in order, mainly there tackle etc and of course to tell them to meet up at the bar in Heathrow bright and early. So with everyone at the bar, the conversations were all things fishy and they couldn't wait to see what was in order for them. Some had never caught bonefish before some had never had GTs, which was one of the fish that was on the cards to be caught during our week at the Ikari house.
So the first leg of the journey begun, a 11 hour flight to LA , followed by a 6 hour flight to Honolulu. Things us anglers do to catch a fish. Anyhow, with no problems and everybody with there luggage we were off to our hotel for the 2 nights before our departure to Christmas Island.
The hotel in Honolulu was fantastic with awesome views over the famous diamond point and within walking distance to the main strip, where there is ample places to eat and drink. Of course we found the Irish bar which had a live rock band which was fantastic.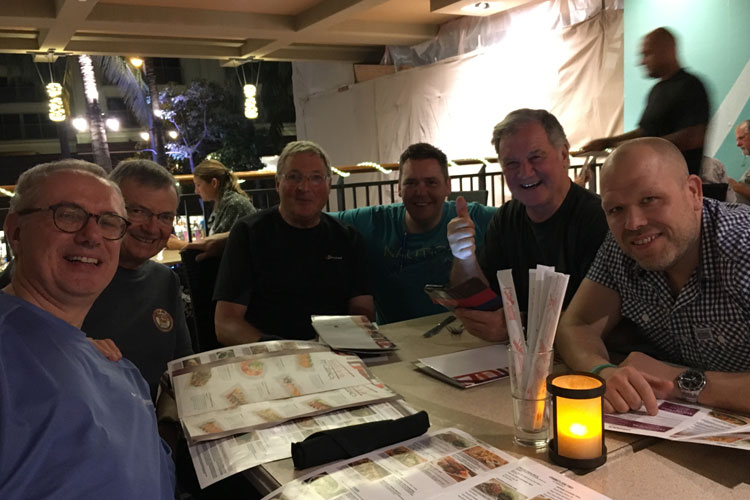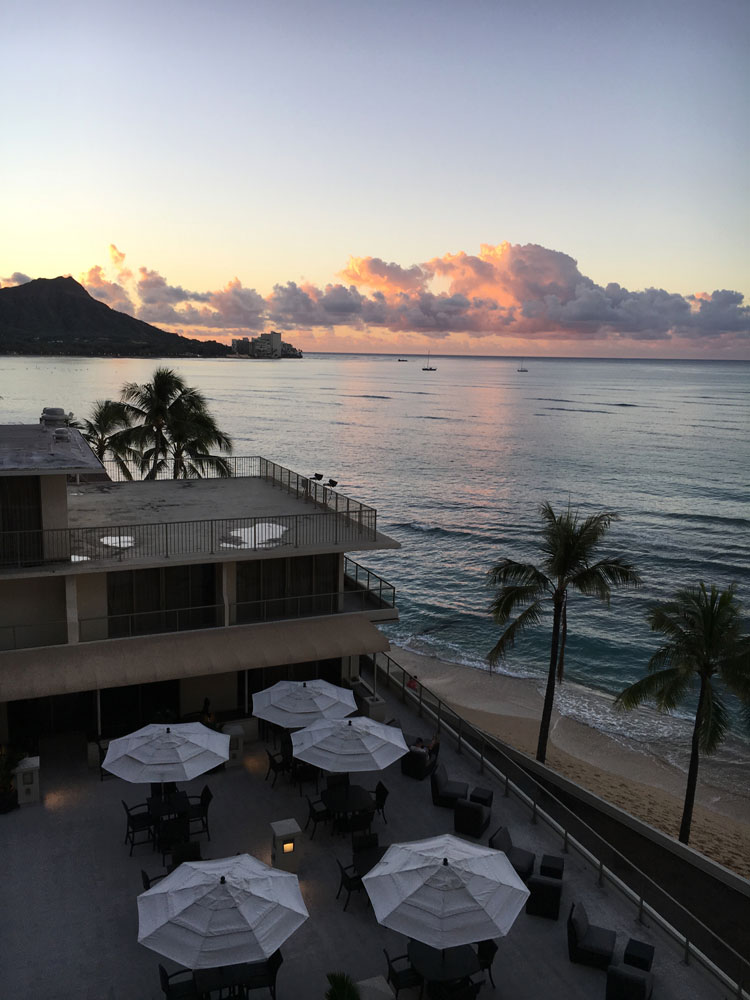 So the day arrived and we were heading to Christmas Island. Everyones batteries  were re-charged after the 2 flights and super excited for the week ahead. 3 hours later and there it was. A vast array of coral and sand flats like I've never seen before. So with the fishing licences sorted it was time to hit the road for the Ikari house.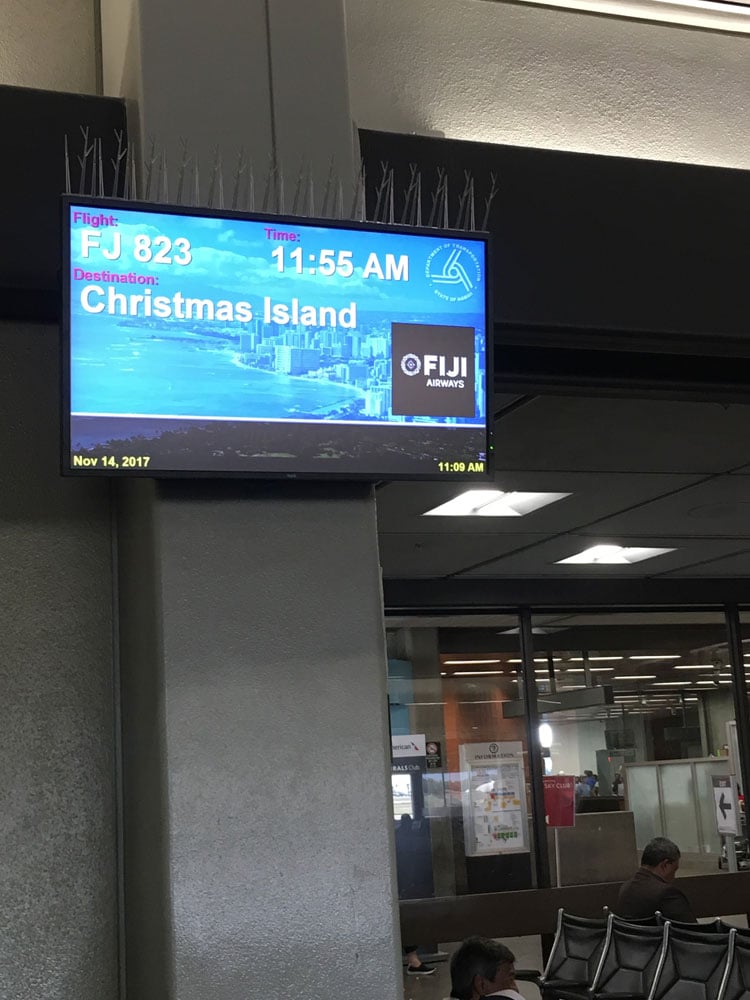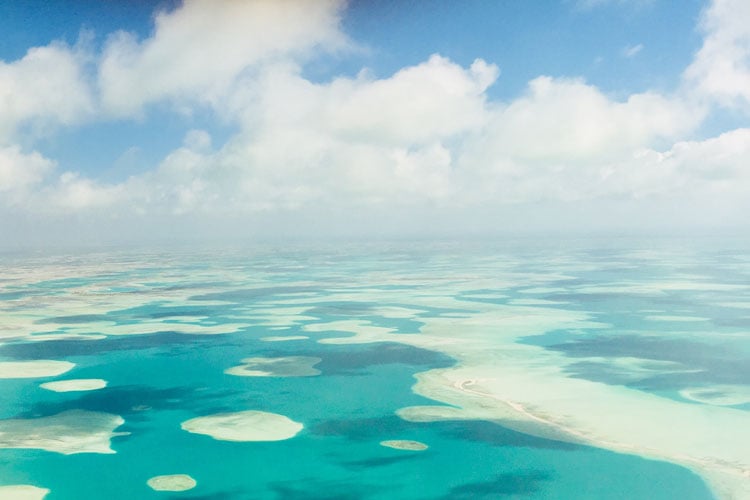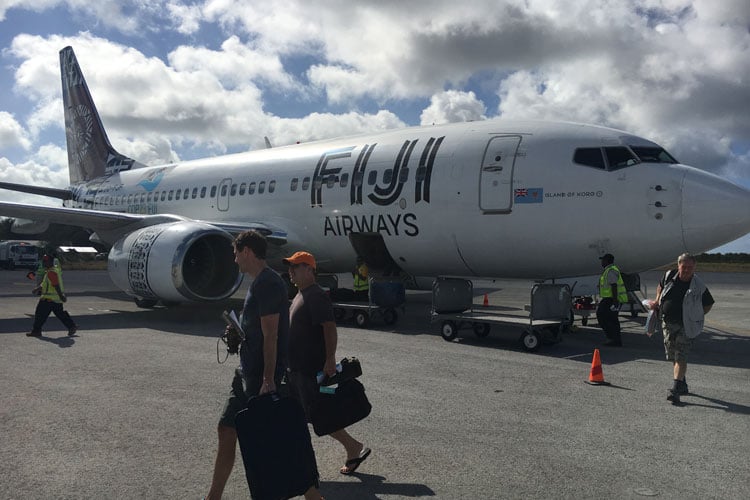 We were greeted by such friendly staff who then brought us out some sashimi and drinks which was a nice touch.
With the bags unpacked and tackled up ready for our first days fishing it was certainly time for a cold beer before dinner. Dinner couldn't of been any better. Steak which was to die for followed by ice cream, I can still taste it now..
So with a full stomach and a few more beers it was time to hit the sack, my eyes couldn't stay open any longer.
Day 1
Breakfast was at 5.30am but myself and Will were rather excited and were up at 4am. A few mugs of coffee and some final checks to our tackle it was time to hit the lagoon for the first time. From what I could gather from everyone, they all wanted GTs but were also after some bones etc too. So they took there 8 10 and 12# rods with them to cover every eventuality that may occur.
I was fishing with Will and Ian, Peter and rob together and Ryan and mike. Tight lines guys and I'll see you later.
Will had never caught bonefish before despite trying on numerous occasions, so bonefish was on the cards for him as well as Ian even though Ian is a well travelled angler. Ok Will, the guide said, bonefish 12 o clock, 30 feet. Will made the perfect cast, strip strip strip, okay and reel was singing. I just love the way bonefish, once hooked, turn into this crazy fish of the flats. Well done Will on your first bonefish. The smile said it all.
Ian was catching plenty too, with various other species such as bluefin trevally, stripped trevally. It was a great first day and a good day to break them both in.
Back at base with a cold one, it was the chit chat, how did you get on, did you get anything etc. The other guys had seen multiple GTs but couldn't connect. Ryan however actually made connection with two brutes whilst they were feeding but unknown to him the hook on his fly had bent and would not penetrate the mouth. He was gutted. That was to be his only real chance of hooking a GT until the end of the week.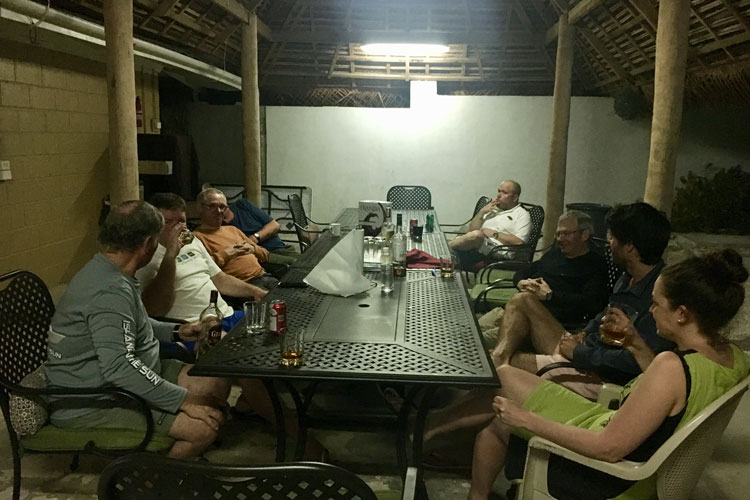 Day 2
This time 2 boats stayed in the lagoon chasing bones triggers and GTs whilst Will now with rob decided to try offshore for GTS on poppers, yellow fin tuna and wahoo.
Peter and Ian were catching vast amounts of bones, Ian even had a good chance at a trigger only for it to crush the hook flat, these things have got seriously powerful jaws. Mike and Ryan were solely after GTs but if a chance occurred they would target bones and triggers too.
Will and Rob were hard at it casting poppers then trolling. They had a great day, ending with Will having his first GT and yellow fin and rob with a cracking yellowfin too, sadly though rob lost a very good wahoo, it was screaming line off the reel multiple times only to pull one last time then nothing. Oh no he said, shaking. So wound in the remainder of the line only to find out the wahoo had took the hooks and split rings with it. I even had a few casts and to my amazement I had my first barracuda and what a whopper, 50 pounder.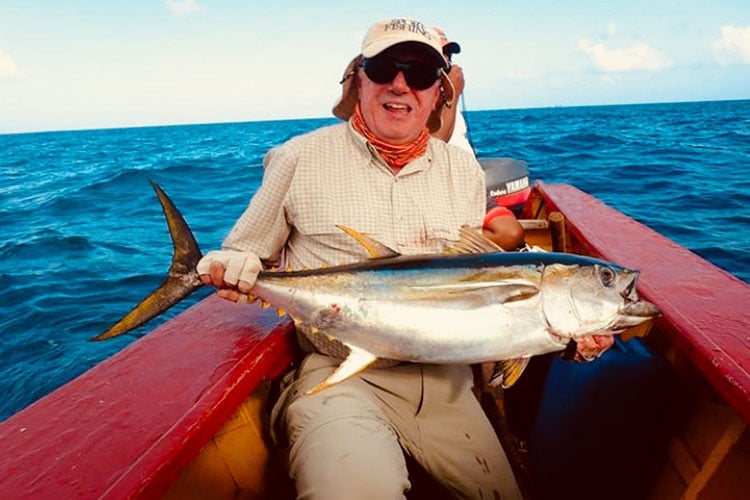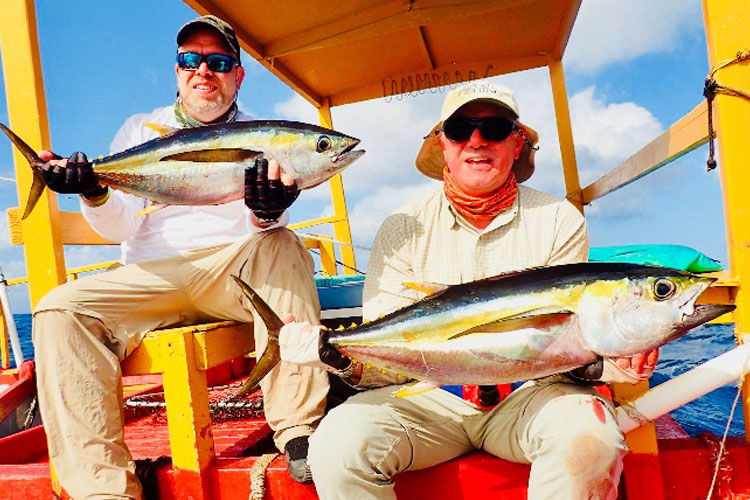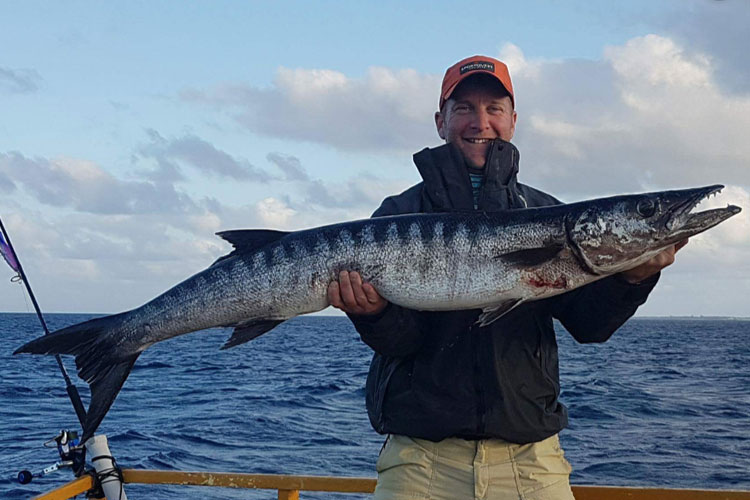 Day 3.
Fuelled up after breakfast we were off yet again. It's tiring work this fishing. This time myself with Ryan and Mike. We headed far down the lagoon so it was great to chat about about how they are finding the week so far and pass the time until we were at this pristine flat. Kurt was there guide for the day. Bonefish first then GTs later as the tide starts to flood.
Ryan had caught a small bonefish the previous day but wasn't very impressed with it as it did nothing, and from what Mike had told him about seemed to be a million miles away from that. So off we walked and Kurt spotted a nice bone of around 3 to 4lbs. Ryan made the cast and under the watchful eye of Kurt he made the connection and boy did it go. Ryan laughing and smiling looking at Mike, these things are crazy he said, a quick photo and back she went. I think from then on Ryan was hooked.
Back on the boat and heading to another flat we had our lunch. Kurt said the next flat we fish will be bone Fish first then GTs within an hour or so. Being a keen angler myself, and asking the guys if they minded, I'll take a walk on my own with the 12# whilst you carry on with the bonefish.
I'm so glad I did. I couldn't of walked more than 70 yards and I spotted a nice GT coming up the edge of the flat about 30 feet away. Shaking like a leaf I made a square cast about 30 feet out let it sink a little, by now the GT is probably 15 to 20 feet away from my fly. Strip strip and all hell broke lose, the reel singing, me shaking then I noticed it took me under a large rock on the edge of the flat. Panicking I run towards it reeling as fast as I could while trying to stay connected, I pointed the rod under, come on I said pleas come free. Pop up it comes. By now the fish is 200yds away. My first thoughts are has it done damage to my line, will it hold etc. By now I'm shouting over to Kurt and Mike to say I'm hooked up with a GT. they come running over and by the time they get to me, it was nearly at my feet. I couldn't believe my eyes. I still didn't know how big it was but it looked big.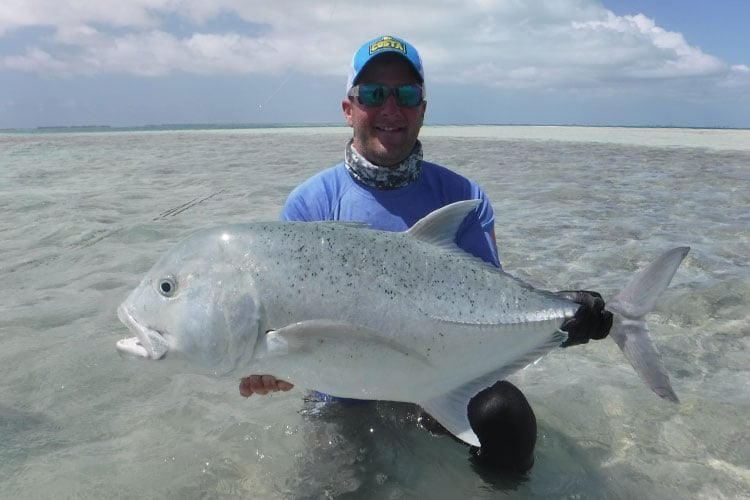 Kurt got his glove on quick and grabbed its tail. YES I shouted. My first GT on the fly. A few photos later and off it went back into the depths. The guide estimated it between 50 to 60lbs. It was a belter.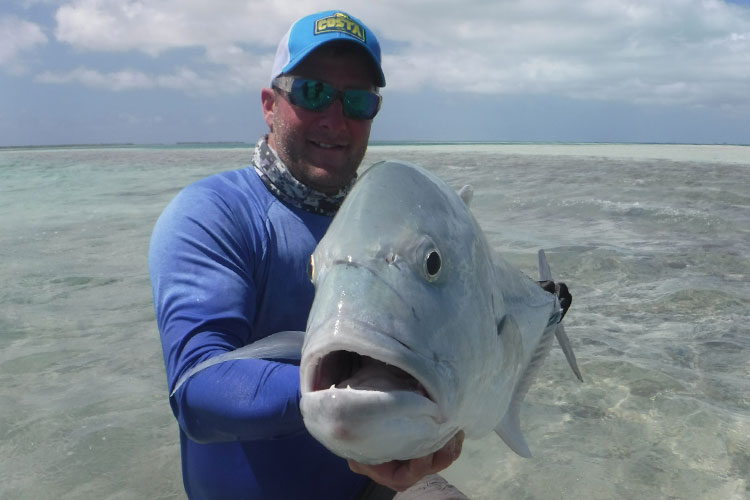 Will and Ian went off shore and blanked and Peter and rob had some success on fishing for bones etc.
Back at base, there was a few beers consumed that night I can tell you.
Day 4 to 6.
There were multiple species caught by all, Will and Ian went to a place called Korean wreck with multiple species caught, Will and Rob ventured back out offshore with a blinding day, 5 wahoo, 6 yellow fin tuna. Will even got one off the top..
Ian had a small black tip shark, Ryan had his first GT on the fly albeit a small one but still a great catch. To top the trip off though. Peter was at the Korean wreck and not only did he hook and land a milkfish of around 13lbs but caught it on his own tied fly. Well done Peter a magnificent fish. One I think you won't forget in a while.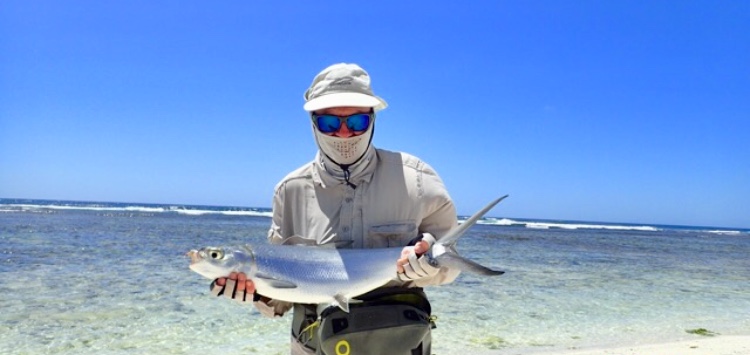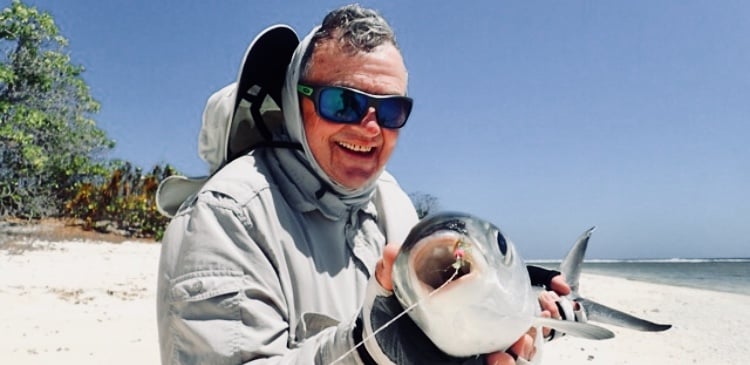 The time had come to an end yet again but before we headed off, the team at the ikari house threw a party for us, with a local dancer and a sing song followed by what would be fit for a king, a full hog roast. It was Devine.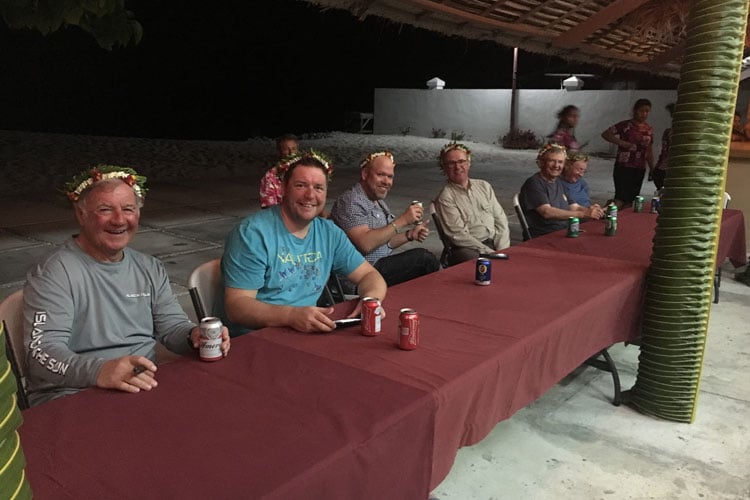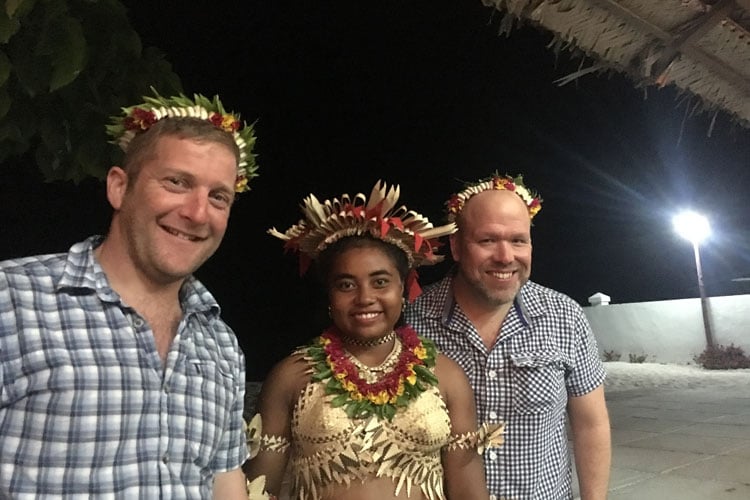 The food and hospitality at the Ikari house is fantastic and ample. The guides are excellent and go to great lengths to insure you have a fantastic time. I can honesty say, I've never fished a place like it. It's such a unique and diverse fishery and probably a lot of it has yet to be explored properly.
A big thanks to my guests for such an enjoyable week, we had a great laugh. Hope to catch up with you all again soon.
So for now, enjoy and tight lines.
If you would like to join me on one of my hosted trips then please get in touch on 01603 407596
Thanks again
Mat.
Thanks Mat for your report, it looks like the guys had a great weeks fishing. Christmas Island is such a diverse fishery, as one day you fish the numerous flats for the Bone fish and GT's then the next day you could be hooked in to a Wahoo or even a Sailfish. It truly is an awesome experience and one you should experience.
If you are interested in joining us next year then give us a call on 01603 407596 as we only have a couple of spaces available.
To view the full hosted details CLICK HERE
Tight lines / Paul